Terry Pratchett had "at least four" more Discworld novels in the pipeline before his death in March, the afterword to his last book The Shepherd's Crown has revealed.
Pratchett died aged 66 after a long struggle with Alzheimer's, leaving fans of his hugely popular fantasy series bereft. Crowds gathered at midnight bookshop openings last night to be among the first to get their hands on the late author's 41st novel.
Readers may not have reached the afterword yet but in it, Pratchett's assistant Rob Wilkins writes that outline notes and sketches of stories were left behind - "just a few of the ideas his office and family know about," the Guardian reports.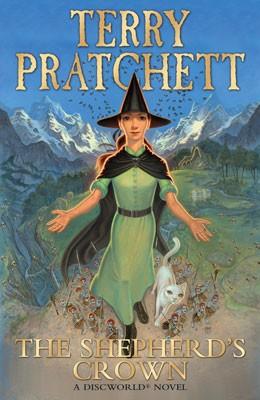 One plotline involves "how the old folk of the Twilight Canyons solve the mystery of a missing treasure and defeat the rise of a Dark Lord despite their failing memories", which holds deeply personal connections with Pratchett's illness.
Then there's another idea featuring Constable Feeney of the Watch, who fans will remember from Snuff, "solving a whodunit among the congenitally decent and honest goblins". The ship's cat from The Amazing Maurice and His Educated Rodents was also in line for a starring role. 
Terry Pratchett: A career in quotes

Terry Pratchett: A career in quotes

1/13 "Inside every sane person there's a madman struggling to get out" –The Light Fantastic

Pratchett photographed in 1990

Corbis

2/13 "We Pratchetts are a feisty bunch"

Pratchett with his daughter Rhianna at home in 2009. Rhianna is now a writer in her own right and has written the storylines to video games such as Tomb Raider and Overlord

Rex Features

3/13 "It occurred to me that at one point it was like I had two diseases - one was Alzheimer's, and the other was knowing I had Alzheimer's"

Terry Pratchett delivers a petition on behalf of the Alzheimer's Research Trust calling for an increase in government funding for dementia research in 2008

Getty Images

4/13 "Imagination, not intelligence, made us human"

Terry Pratchett with his double-row of six computer screens in 2009

George Wright

5/13 "If you don't turn your life into a story, you just become a part of someone else's story"

Pratchett was awarded an OBE in 1998

PA

6/13 "Sometimes glass glitters more than diamonds because it has more to prove" - The Truth

Terry Pratchett launches his 25th novel of the 'Discworld' series, 'The Truth' in 2000

Corbis

7/13 "Time is a drug. Too much of it kills you"

In 2007, the year he announced he had Alzeihmer's

Getty Images

8/13 "You can't ask a fantasy writer not to want a knighthood"

Receiving his knighthood in 2009

AFP PHOTO/Ian Nicholson/POOL

9/13 "Life doesn't happen in chapters - at least, not regular ones"

Pratchett at home in 2009

Rex

10/13 "The trouble with having an open mind, of course, is that people will insist on coming along and trying to put things in it"

Pratchett at the world congress of the World Federation of the Right-to-Die Societies in Zurich, 2012

Corbis

11/13 "Inside every sane person there's a madman struggling to get out"

Attends the South Bank Sky Arts Awards in 2012

Getty Images

12/13 "Insanity is Catching"

Pratchett won the Bollinger Everyman Wodehouse Prize at the Telegraph Hay Festival, pictured with Snuff the pig in 2013

Getty

13/13 "People don't alter history any more than birds alter the sky, they just make brief patterns in it" - Mort

Campaigning for Dementia Friends in 2014

PA
Readers hoping that someone else will pick up where Pratchett left off with these Discworld stories are likely to be disappointed, after his daughter Rhianna made it clear in June that she would not be writing them herself, or giving "anyone permission to do so".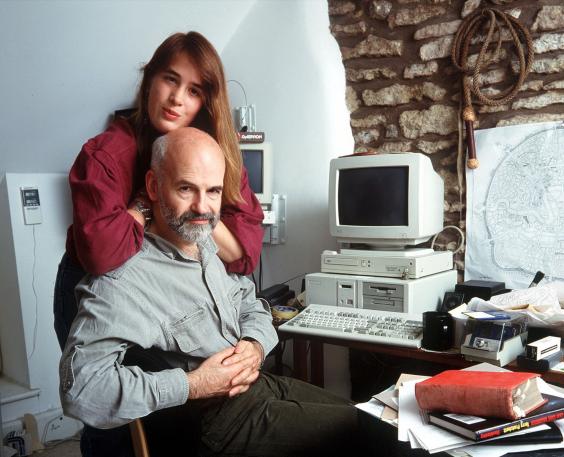 Rhianna, a video game writer, replied to a fan's query on Twitter, explaining that she will be involved with "spin-offs, adaptations and tie-ins but that's it".
"Discworld is his legacy. I shall make my own," she said.
Reuse content