A Separation by Katie Kitamura review: She writes with a piercing clarity
Her third intriguing novel about a wife who searches for her estranged husband in a Greek fishing village evokes Rachel Cusk's 'Outline'
5
Click to follow
The Independent Culture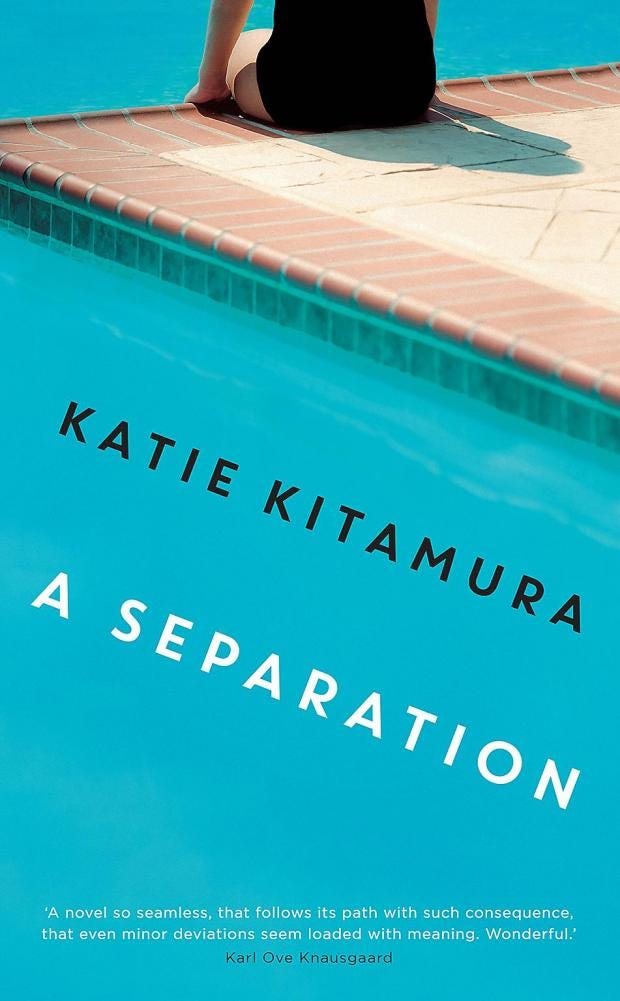 In Katie Kitamura's gripping third novel, A Separation, a young wife travels to a remote Greek fishing village in search of her estranged husband Christopher. In a welcome twist on the missing wife plot, arriving in Gerolimenas, she can't find him anywhere. His belongings are still in his hotel room, but the staff haven't seen him for days. As if ready at any moment to tumble over into a scene from a Yorgos Lanthimos film, Kitamura infuses her setting with a strange uneasiness. The barrenness of the external countryside—recently decimated by wildfires, leaving behind a "lunar landscape" of black, scorched earth and "mounds of burnt charcoal"—is echoed in the empty interiors of the out-of-season hotel in which the narrator takes a room while she waits for Christopher to return. Fittingly, what unspools is not a traditional mystery—despite the appearance of a body before too long—but instead a psychological meditation on the bonds and boundaries of marriage, that ultimately proves all the more unsettling.
Throughout the novel, the precision of Kitamura's prose is nothing short of extraordinary. She writes with a piercing clarity—in part reminiscent of that displayed by Rachel Cusk in her recent novels Outline and Transit, the Greek setting particularly evocative of the former, of course—picking apart the detail of her characters' emotions and actions with the meticulousness of a forensic expert analysing a crime scene, or a medical examiner conducting an autopsy. As such, the familiar is rendered strangely alien, and the narrator becomes our go-between, a mediator of meaning. It's no coincidence then that she's a translator by profession. Fittingly, her verbal construction is strikingly distinct, Kitamura's prose full of import and portent usually obscured from view. Take this single sentence, for example: "I acted on poorly defined sensations—what are called instincts and impulses—at first the only indication of this vast alteration in my feelings toward Christopher, toward our marriage, was the fact that the world of Gerolimenas, in which I was a charlatan, and which was therefore paltry and insubstantial, had nonetheless become more concrete than any other place, as if the world had reduced itself to this single village on this Greek peninsular." There's so much to admire here; such delight to be taken in the composition of these clauses, the way in which they allow one to visualise the pace of the underlying thought processes. Not to mention the fact that Kitamura's astonishing decision to elucidate instincts and impulses—not least to first describe, then identity—is inspired.
"Perhaps wife and husband and marriage itself are only words that conceal much more unstable realities," the narrator muses near the end of the novel, "more turbulent than can be contained in a handful of syllables, or any amount of writing." Indeed, this is often the case, but not on Kitamura's watch. She fearlessly strips back facades and plunges depths, as a result of which A Separation is a beautifully written powerhouse of a novel that defies all expectations. 
Reuse content
Comments