Bertien van Manen, Beyond Maps and Atlases, book review
Manen, using a simple snapshot camera, portrays the wild calm of the landscape
Click to follow
The Independent Culture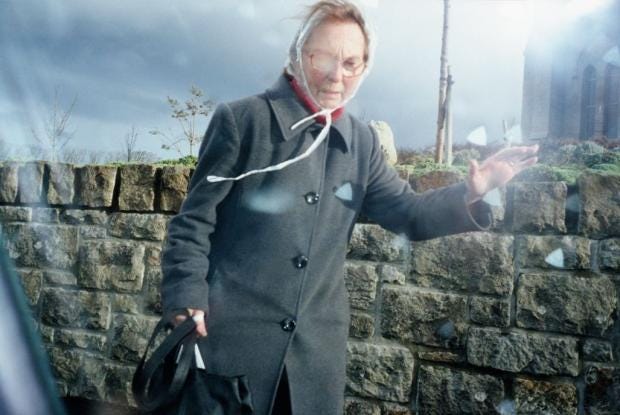 Dutch photographer Bertien van Manen's document of her time in Ireland pushes you full pelt into the hush and hurly of a land she visited at a time of personal loss.
"My husband had died. I dispensed with the people and reflected on the atmosphere.
"I was guided by a feeling and a search, a longing for some kind of meaning in a place of myths and legends". 
Manen, using a simple snapshot camera, portrays the wild calm of the landscape and the brutal intimacy of the lives and deaths of its dwellers.
The fuzzy glow of a best white shirt worn for an evening at the local bar, the raw entrails of an eviscerated lamb, interspersed with her blustery but never bleak surroundings.
Her exhilarating moments end perfectly with words from one of the creative signposts that guided her:
"Where can it be found
again,
An elsewhere world, beyond 
Maps and atlases,
Where all is woven into 
And of itself, like a nest
Of crosshatched grass blades?"
Seamus Heaney  ("Herbal" in Human Chain)
Beyond Maps and Atlases, by Bertien van Manen. Mack £35
Reuse content
Comments