Carly Simon, Boys in the Trees: 'More pain than vain' - book review
Carly Simon's memoir is hugely engrossing, revealing anything but a charmed life
Click to follow
The Independent Culture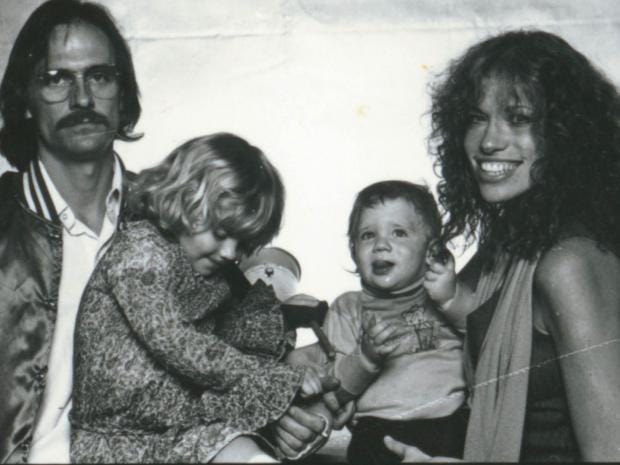 Music memoirs can be a tricky business. Songwriters adept at distilling thoughts into three-minute pop songs can suddenly lose their succinctness; paragraphs can be spent on a significant middle eight and whole chapters on a single song.
Not Carly Simon. While she may pause over the odd flash of lyrical inspiration, this hugely affecting memoir keeps the musical reflections to a bare minimum. 
Her most famous song "You're So Vain" gets a single page, though she does finally reveal the identity of one of the three men to whom the song refers: the actor Warren Beatty (didn't we know this anyway?).
Boys in the Trees is primarily about her family, her interior life and her stormy relationships with men, and her candour is frequently startling.
There is a whole lot of sex for starters – along with Beatty, Simon's more famous partners included Jack Nicholson, Kris Kristofferson and Cat Stevens – though these scenes are tastefully handled and reveal much about the quandaries faced by women in an era of supposed sexual freedom but one in which they were still expected to have their eyes on the marital prize. 
The narrative moves from Simon's life from the age of five as the youngest daughter of well-to-do parents (her father was the co-founder of the publishing house Simon & Schuster) to her rise to fame as a solo artist and concluding with the break-up, in her mid-thirties, of her marriage to the singer-songwriter James Taylor.
Apple Music Festival line-up
Apple Music Festival line-up
1/8 Mumford & Sons

27 September

Getty Images

2/8 Ellie Goulding

19 September

Getty

3/8 The Weeknd

23 September

Getty

4/8 The Chemical Brothers

24 September

Getty Images

5/8 Florence + The Machine

28 September

Getty Images

6/8 Disclosure

25 September

7/8 Pharrell Williams

26 September

PA

8/8 One Direction

22 September

Getty
Her life at the start seems charmed: a typically upper-middle-class girl, she divides her time between a New York penthouse apartment and summer rentals in Martha's Vineyard.
Swimming pools, tennis courts, chauffeur-driven cars and household staff are part of the furniture of family life. However, she notes, "the secrets, subversions and dark spirits inside the Simon household were extremely real".
She reveals how a teenage friend of the family sexually abused her from when she was seven to 16. When her mother discovered what was happening, she banished him from the family home, but only for one summer.
It's with clear fury that she also recalls her mother's infidelity  – Andrea Simon moved her 19-year-old lover into the family home, and installed a secret passage between their rooms – along with her father's depressive episodes, a situation exacerbated by his failing marriage and being slowly edged out of his own business. He died from heart failure when Simon was 15.
No wonder she developed a crippling stutter that would wreck her academic studies and cause anxiety attacks – "It was as if a snake, which had been coiled and asleep around my oesophagus, had suddenly reared up, strangling the words." 
Much later she was diagnosed with depression, which she calls "the Beast". It would tell her: "You are a shameful person. You stutter. You can't even open your mouth without embarrassing yourself."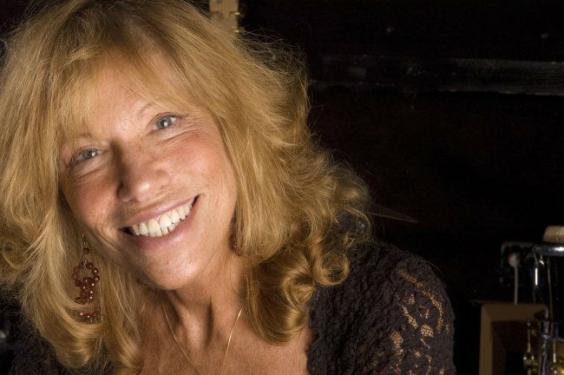 But her speech impediment also yielded something unexpected: a love of singing. The discovery was made at the dinner table on day as she struggled to ask for the butter. After her mother suggested she try singing it instead, the words magically started to flow. Indeed, if Boys in the Trees has an overarching theme, it's about Simon's voice: how she lost it and how, over the course of 30 years, she slowly found it again.
While an editor might have pared back of the loved-up passages about Taylor – their early intimacy would curdle 10 years later – and some of the extended self-analysis, Simon's recollections are, for the most part, heartfelt and remarkable in their detail (a result of her fastidious diary-keeping). 
Similarly impressive is the fearlessness, frankness and wisdom with which she chronicles half a lifetime of pain. "I am not the type of person to let go of the past easily," she explains in the epilogue. "My memory is too good."
Boys in the Trees, by Carly Simon (Constable, £20). Order at £16.50 inc. p&p from the  Independent Bookshop
Reuse content
Comments