"No more internet for a while", Ian decides early on in Chris Killen's funny, poignant and utterly drenched in sadness sophomore novel. Following on from 2009's The Bird Room, which played with identity and the lies we tell ourselves online using a multi-person narrative, In Real Life plays with identity and the lies we tell ourselves online, using a multi-person narrative.
There's been a slew of books in recent years, from Dave Eggers' The Circle to Lottie Moggach's Kiss Me First to, erm … my own book Meatspace, that play with online identities and how they affect who we say we are in the real world. In Real Life adds to these novels about the last generation before the digital natives came along, the ones who remember running, jumping, climbing trees and meeting IRL (in real life).
Ian, Lauren and Paul used to be in the same friendship group. Now Paul and Lauren aren't together and Ian's still by himself and they're all going through a crisis now, in 2014, while 2004, the last time they were filled with wide-eyed hope for the future, looms large in their collective hearts.
Right now, we find Lauren managing a charity shop, aimless, single and uninterested in her personal life. Giving back, helping, is the path she is now on. Ian, jobless and newly single, moves in with his twin sister and wastes away his days in her fiancé's call centre, selling his soul surveying strangers on their happiness levels. He's trying to stop smoking. He's trying to not use the internet. Because on the internet, it's too easy to get invested in his ex-girlfriend's life and wonder whatever happened to Lauren all those years ago. Paul wrote a book sometime after Lauren dumped him in 2004 and ran off to Canada to find herself. Now he teaches creative writing, leches over his students and hopes, every night, to avoid proposing to his nice, supportive doctor girlfriend. In their own ways, each of them represents the directionless-ness of your impending thirties.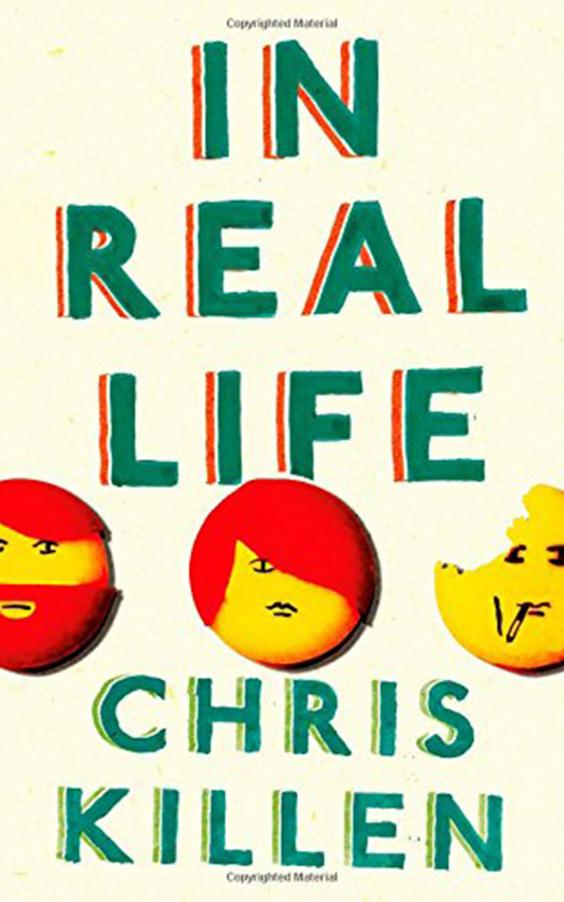 Their past, and more specifically, Lauren and Ian's electronic flirtation, is revealed through old emails Lauren reads through in 2014 when she reopens her Hotmail account, hoping to relive the glory days of 2004. However, the chasm between how we re-curate how it happened over email and the sad reality shows that maybe nostalgia isn't the best idea. Our electronic communications reveal the best possible versions of ourselves, how we wish to present ourselves to the world – nowadays, our self-worth, our sense of validation is bolstered by this utopian vision of how we wish our lives were going. The bizarre thing is, when you're flinging out heavily curated electronic communiqués into the world with no thought as to how other people view you, you have to readjust who you are to the version you present to them. And when these heavily curated electronic communiqués reach the real world, you're left with a record of how it should have been, and nothing is more crushing than having to keep up the pretence while everything is falling down around you.
This is where Paul finds himself – afloat in second novel syndrome, bored by how little his life has changed since that first book was released into the world. Validation, now he's stuck in a rut, is won through his students, sex with young girls, stalking them online, feeling wanted, feeling anything, just to feel like he's worth something, anything to avoid writing the second novel, despite emails from his agent asking for updates.
Ian, ostensibly, the hero of the piece, finds himself questioning happiness a lot of the time. Through his call-centre job, through his twin sister's veneer of perfect life/perfect partner/perfectly together appearance, through his online searches for Lauren, who he can't seem to track down, everything becomes a quest for him to feel like he's going somewhere, unlike Paul, who is about maintaining the status afforded to him by previous youthful ambition. Lauren, underwritten in the present, comes together in her email correspondence, as she pieces together a trip to Canada that was meant to be about hope, new beginnings, new love, new everything – but slowly becomes about everything she left behind.
In Real Life is a funny, heartbreaking and at times painfully poignant book about the disconnect between who we are and who we say we are online, about disappointment, and about the rut we tend to find ourselves in when we're told we can do anything we want with our times. As a sign of the times, as a sign of the generation that bought into the internet, that was pre-digital native, it's a book about the line in the sand that we drew when we switched real life interactions, validations and intimacies to digital ones.
Reuse content