David Lodge, now aged 80, is a highly accomplished novelist and critic whose books have provided huge amounts of pleasure as well as food for thought. But reading this present autobiography is like trying to derive some warmth from a fire that refuses to catch flame.
Written in a pedestrian style, it resembles those mercilessly over-detailed yearly Round Robin accounts of family events that sometimes accompany Christmas cards. Missing out on seeing Niagara Falls because of bad weather, a painful tooth extraction, installing new bookcases and a first telephone, a visit to the Tower of London, endless descriptions of hospitality received and given, they are all here in the 488 pages of this deeply disappointing book.
Starting with the author's childhood, brief accompanying acknowledgements of current affairs during the same time are similarly banal if not occasionally wrong (in the 1950 election, for example, far from suffering any swing against it the Labour Party actually increased its votes by more than a million). There is much about the author's perennial shortage of money, which is fair enough given how easy it is to forget in these credit card days the real difficulty so many people once had getting by. But his comments on the novels themselves add little or nothing to what they do already. And how good those early stories were!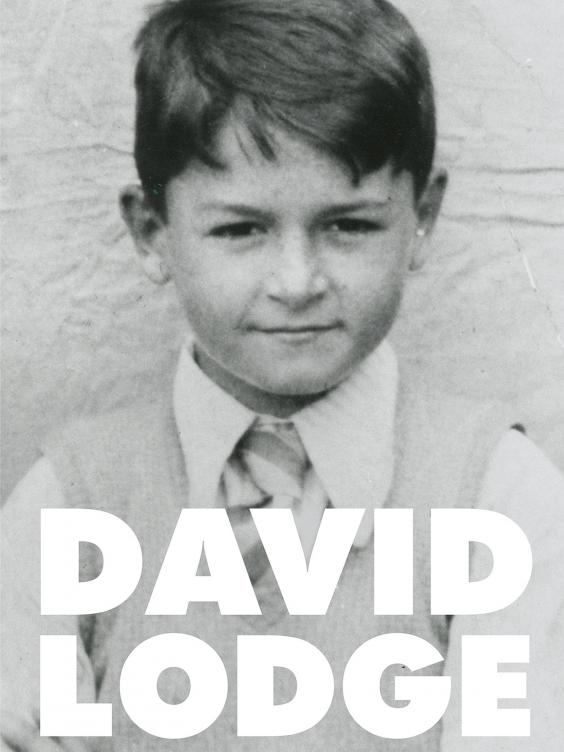 Ginger, You're Barmy remains the definitive novel about the general waste of time, effort, and spirit occasioned by two years of National Service, and Out of the Shelter is a wonderfully tender and funny example of coming of age fiction. Changing Places, where an American and British academic swap posts for a year, is described here as containing "comic invention and stylistic exuberance". This tired Pooterish phrase gets nowhere near suggesting the wit and vitality of this excellent story.
Much material deals with the author's problems as a family man following the Roman Catholic Church's prohibition of birth control. This is also the main plot of his delightful novel The British Museum is Falling Down, but Lodge goes into extra detail here, promising even more in a second volume. This would certainly be of interest to co-religionists of the same generation.
Books highlights of 2015
Books highlights of 2015
1/6 God Help the Child by Toni Morrison - 23 April

A new book by this American Nobel Laureate is always going to be an event, and this one has excitement building around it already: it is the story of the way in which the legacy of childhood trauma can shape, and damage, adult life.

AP

2/6 The Buried Giant by Kazuo Ishiguro - 3 March

Ishiguro's first novel in a decade is being billed by his publishers as urgent, relevant, troubling and mysterious, and its central characters are called Axl and Beatrice. We'll have to wait to find out more

Matt Carr/Getty Images

3/6 So You've Been Publicly Shamed by Jon Ronson - 12 March

The idea for Jon Ronson's latest offering was sparked by his online identity theft in 2012. Ronson confronted the imposters and began a probing inquiry into public shaming on social media. It looks funny and seriously hard-hitting.

Tim P. Whitby/Getty Images

4/6 Mr & Mrs Disraeli: A Strange Romance by Daisy Hay - 8 January

A biography of a fascinating couple, gleaned from letters found in the Bodleian Library archives. He was one of the foremost politicians of the Victorian age, she the daughter of a sailor on her second marriage. Their passionate letters through courtship and marriage will surely make fascinating reading.

5/6 The Guantanamo Diary by Mohamedou Ould Slahi, edited by Larry Siems - 20 January

A diary written by a Guantanamo detainee, this book promises to be a powerful and unsettling read. Mauritian-born Slahi has been imprisoned for 12 years and has yet to be charged for any crimes.

Getty Images

6/6 Reasons to Stay Alive by Matt Haig - 5 March

A rumination on depression, Matt Haig's book takes the novelist into personal territory while keeping an eye on the bigger picture: "In the Western world suicide is the leading cause of death among men under the age of 35." Joanna Lumley calls it a "small masterpiece".

AA Pix/Alamy
But any further exploration of the theology behind this particular debate, and the various positions taken by those inside the Church and beyond, surely holds only limited interest to others who find it hard to believe that any intelligent person could ever have accepted such preposterous notions in the first place.
Lodge's last novel A Man of Parts (2011), based on the later adult life of H G Wells, was written in good and lively style. If only the next book could turn away from his own life story and instead fictionalise the various problems arising for a writer when he starts penning his autobiography – just the sort of bitter-sweet, personally-based scenario that has so successfully informed all Lodge's novels to date.