The Awkward Age by Francesca Segal, book review: A painful delight to read
Segal's book, in which romantic and parental love go head to head when two middle-aged people fall in love, has all the elements of classic Greek drama
5
Click to follow
The Independent Culture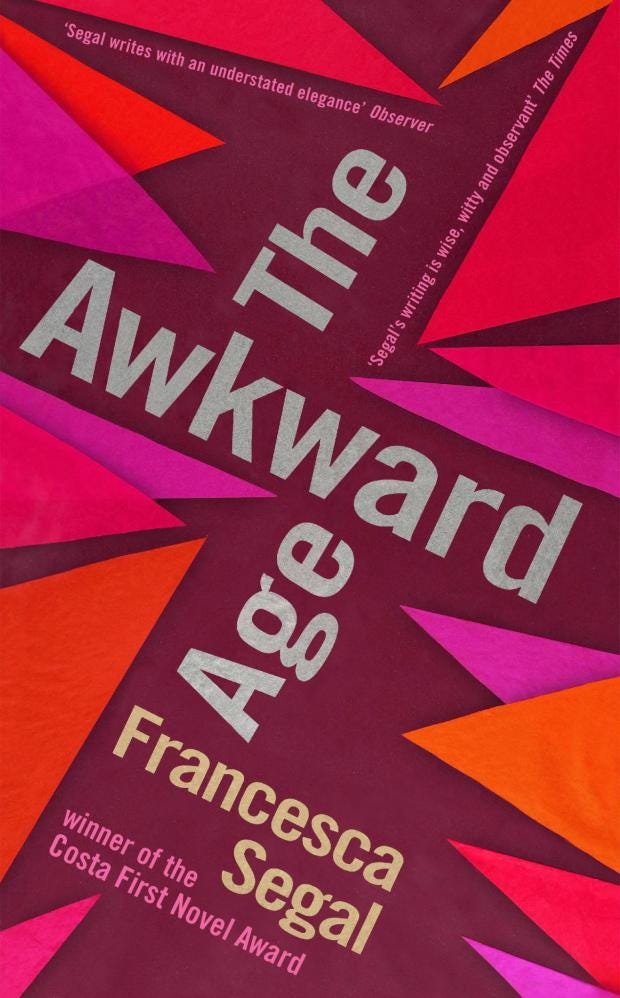 Remember the careless selfishness with which Cary Scott's teenage son and daughter in Douglas Sirk's All That Heaven Allows demand she gives up her younger, socially inferior beau, because the embarrassment will apparently ruin their lives? The children play relatively minor roles in the film, disproportionally so compared with the size of their adolescent egoism, with their inability to recognise their mother's right to a life of her own.
It's understood that parents make sacrifices for their children, but just how far can and should this altruism be pushed? In Francesca Segal's magnificent new novel The Awkward Age, romantic and parental love go head to head, stress-testing loyalties and bonds with heartbreaking consequences. 
In a quiet corner of north-west London, two middle-aged people fall in love. She's a widow who teaches piano, with a dreamy, artistic 16-year-old daughter; and he's a divorced obstetrician with a high-achieving, Harvard-bound son. Embracing this unexpected second chance at happiness – "Julia knew life to be a series of calamities," so is seizing the bull by the horns; James, meanwhile, is an eternal "optimist" – the lovers quickly move in together, but this also means uniting their offspring, Gwen and Nathan. At first the children are unified only in their "hostility" towards one another, but before long their raging hormones elicit a very different response, the inevitable results of which leave the entire extended family in disarray, and their parents' contentment together teetering on a precipice.
The Innocents, Segal's prize-winning debut, was an elegant retelling of Edith Wharton's The Age of Innocence that transposed scandal amongst the upper classes of 1870s New York to the equally tight-knit Jewish community of modern-day north London. The Awkward Age showcases a similar talent for inspired adaptation, Segal transforming the otherwise unremarkable "narrow Victorian terraced house in Gospel Oak" where this blended family makes its home, into an amphitheatre in which a story plays out that possesses all the elements of classic Greek drama.
Segal's genius lies in this talent for elevation. She takes an all too familiar entanglement – one that in less able hands could easily have been mundane – instead dissecting it with such truth, sympathy and wisdom as to tease out the most delicate humour and tragedy, wrapped up in a narrative that's never anything less than gripping. 
She moves between her protagonists with astonishing ease, warmly inhabiting each in turn (including the more minor players – namely Gwen's grandparents and Nathan's mother). At the novel's centre though sit Julia and Gwen, their life alone – "with the volatile intensity of hostages long held together" – giving way to a distressing "gulf" between them. In Julia – "her body's work: to shield this child from harm, lifelong" – Segal has created an impressively nuanced and convincing portrait of maternal love, the boundlessness of her self-sacrifice sharply contrasted with her daughter's self-absorption – itself a painful delight to read, invoking a perfectly balanced oscillation between compassion and frustration. Naiveté and arrogance may begin with adolescence, we learn, but they certainly don't end there. 
'The Awkward Age' by Francesca Segal is published by Chatto & Windus, £14.99 
Reuse content
Comments