The follow-up to a debut novel published with a fanfare of critical acclaim and commercial success should always be approached with a certain amount of caution.
It might turn out that the author has already given of their best and can't quite ratchet themselves up again, or that the reader is expecting the same genre, the same kind of reading experience as before, and finds that the writer has changed course.
AD Miller's bestselling, Man Booker shortlisted first novel, Snowdrops, was a classy crime story that took the lid off Russian society since glasnost. It was also the story of a young male journalist, mapping his way to maturity in a morally complex world, and in that sense, The Faithful Couple, although not a crime novel, and almost entirely set in London, is a natural second outing for this writer.
The faithful couple of the title are not, as one might expect, happily married to one another, but two friends whose relationship we follow over the course of 18 years. Neil and Adam first meet in 1993, two callow English youths travelling in California. Their friendship might have lapsed after returning home, were it not for their collusion in a defining and ultimately devastating event, the seduction of an under-age girl on a camping trip to Yosemite. What exactly happened that night, why each behaved in the reprehensible way he did, and their regret, form a guilty secret that will bind them together, and affect their lives in all sorts of unforeseen ways.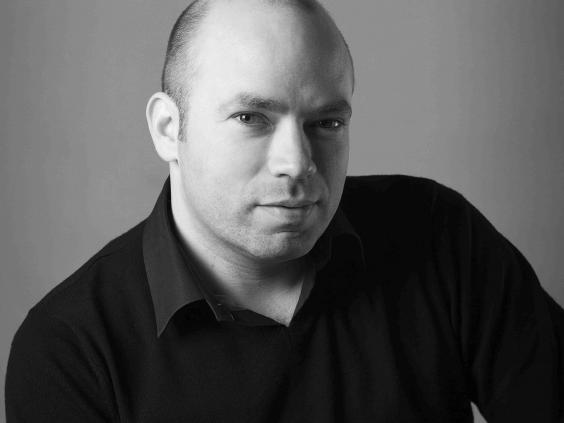 The novel dissects male friendship with a cynical eye. Adam's first words to Neil are in a game of oneupmanship. Neil's instinctive reaction, "as the true-born English must", is to analyse Adam's accent for class and geography, and to conclude that Adam is a rung or two up the social ladder from him "at the upper, genteel end of the expansive and nuanced middle". They share a sense of humour and they're at the same stage in life – not long out of universityand entering the world of work. An edgy rivalry feeds their relationship – over girls, yes, but career choice, too. Neil feels defensive about being in sales. Adam, whose privileged background imparts a "golden glow" is more idealistic, wanting to make television documentaries.
Back in London, the differences look starker. A scene early in the book when Adam helps Neil move out of his childhood home is finely drawn. Adam had never been out to Harrow before with "its low-rise shopping arcades and identikit semis".
Brian, Neil's widowed father, is a seedy-looking individual who runs a depressing stationery shop and keeps Neil's mother's ashes on the mantelpiece. Adam's father, Jeremy, by contrast, conveys the message that Adam's role in life is "simply to perpetuate and ramify the wellness he inherited". Neil, if he's feeling envious or bitter, privately sees his relationship with Adam as "a yeoman and master routine" and never escapes this chip about class. He notes with perception how Englishmen from Adam's background still disparage those who are in the business of making money. "Chancer, spiv, wasn't that what Adam had always thought of him?" Although his and Adam's career paths diverge, their trajectories unfold against a well-observed panorama of fastpaced change.
Books highlights of 2015
Books highlights of 2015
1/6 God Help the Child by Toni Morrison - 23 April

A new book by this American Nobel Laureate is always going to be an event, and this one has excitement building around it already: it is the story of the way in which the legacy of childhood trauma can shape, and damage, adult life.

AP

2/6 The Buried Giant by Kazuo Ishiguro - 3 March

Ishiguro's first novel in a decade is being billed by his publishers as urgent, relevant, troubling and mysterious, and its central characters are called Axl and Beatrice. We'll have to wait to find out more

Matt Carr/Getty Images

3/6 So You've Been Publicly Shamed by Jon Ronson - 12 March

The idea for Jon Ronson's latest offering was sparked by his online identity theft in 2012. Ronson confronted the imposters and began a probing inquiry into public shaming on social media. It looks funny and seriously hard-hitting.

Tim P. Whitby/Getty Images

4/6 Mr & Mrs Disraeli: A Strange Romance by Daisy Hay - 8 January

A biography of a fascinating couple, gleaned from letters found in the Bodleian Library archives. He was one of the foremost politicians of the Victorian age, she the daughter of a sailor on her second marriage. Their passionate letters through courtship and marriage will surely make fascinating reading.

5/6 The Guantanamo Diary by Mohamedou Ould Slahi, edited by Larry Siems - 20 January

A diary written by a Guantanamo detainee, this book promises to be a powerful and unsettling read. Mauritian-born Slahi has been imprisoned for 12 years and has yet to be charged for any crimes.

Getty Images

6/6 Reasons to Stay Alive by Matt Haig - 5 March

A rumination on depression, Matt Haig's book takes the novelist into personal territory while keeping an eye on the bigger picture: "In the Western world suicide is the leading cause of death among men under the age of 35." Joanna Lumley calls it a "small masterpiece".

AA Pix/Alamy
Neil, whose sales maxim is to "give the customer what they want", joins a friend's dotcom, jumps ship after the crash in 1999 and lands safely in high finance. He's naturally ambitious and money seems to stick to him. Even after the crash of 2007 he adapts and thrives. In dramatic contrast, Adam fails in television at an early stage, lands a fast-track position in the Civil Service but doesn't progress. The needs of his wife, Claire, and their two children sap his ambition.
All this is slickly drawn, the time jumps in the narrative smoothly taken. London itself is a vivid presence. Neil observes in 2011 that walking its streets "had become a financial and moral obstacle course. You could feel virtuous, callous, conned, and xenophobic in the space of a hundred metres."
Less nuanced are Adam and Neil's views of women. There is little real friendship between males and females in the book, even the married ones – surely we're more evolved than this? Neil doesn't particularly get on with Claire and sees her as a rival for Adam's time. Claire doesn't warm to Neil's girlfriend, Jess. Adam patroniseshis emotionally fragile younger sister, Harriet.
Many women are simply objects to be ogled, alien beings to be conciliated. One longs to read of greater depth in these relationships. The delights of parenthood, thankfully, are keenly evoked. Miller is an energetic, muscular writer with a talent for storytelling and a fine ear for dialogue. Apart from the blokishness, this second novel is unlikely to disappoint.
Little, Brown £16.99
A Week in Paris by Rachel Hore is published by Simon & Schuster
Reuse content