I don't suppose the multi-talented Meera Syal actually sat down and wondered just how many contentious issues she could pack into a 420-page novel but in the event she manages many: surrogacy, arranged marriage, domestic abuse, poverty, corruption, childlessness, family values and conflicts – and much more. For sheer scope and ambition she makes Dickens and Tolstoy seem single minded. She pulls it off with panache too because this novel, which is set in both London and New Delhi with a large cast of characters, never feels crowded or forced although there's a great deal going on.
Shyama is a second generation, very Anglicised, divorced, Indian woman in her early forties running a successful business in London. She and her younger English partner, Toby, are desperate for a child but have reached the end of the road with IVF. Mala is the young, abused wife of an older Indian bully who, effectively, pimps her into surrogacy in New Delhi from their rural home village. The reader soon spots that these stories are heading for crossover. It's one of the few times that Syal's narrative lacks novelistic finesse. What the reader does not anticipate – or at least this one didn't – is the long-term human consequences of the clinic doctor's taking a short cut to maximise her profits.
That's the main plot. Several sub-plots are tucked in beneath it. Shyama's London-based parents have been trying, à la Jarndyce and Jarndyce, for 14 years to regain possession of a flat in New Delhi that they bought for investment and eventual retirement. They are gentle, decent, loving people – an older version of Meena's parents in Syal's 1997 novel Anita and Me, and probably, like them, based on Syal's own parents and their many friends who arrived in England in the 1970s. Their battles with the corrupt Indian legal system and the way they are exploitatively milked for bribes is chillingly convincing as is the shameful behaviour of their own family members in New Delhi. Many people (some of them known to Syal?) have been, or are, struggling with such injustice in real life. And it's quite an eye-opener to see it spelled out. It's fiction but, one senses, only just.
Meanwhile, Shyama's 20-year-old daughter from her failed marriage is busy losing and then finding herself. A third generation British Indian, she rebels, suffers a hideous event she feels unable to tell anyone about and only very gradually works out her true identity by becoming increasingly involved in women's rights, first in England and then in India. Resentment of her mother's attitudes and concerns – and mixed feelings about the proposed new baby – turn her increasingly toward her grandparents whose house backs on to Shyama's. Then there are Shyama's friends Priya and Lydia, the former a married woman with a string of affairs behind her, and the latter a childless and secretly regretful alcoholic human relationships counsellor. Syal ensures that we see the British Indian experience, especially the female one, from as many perspectives as possible.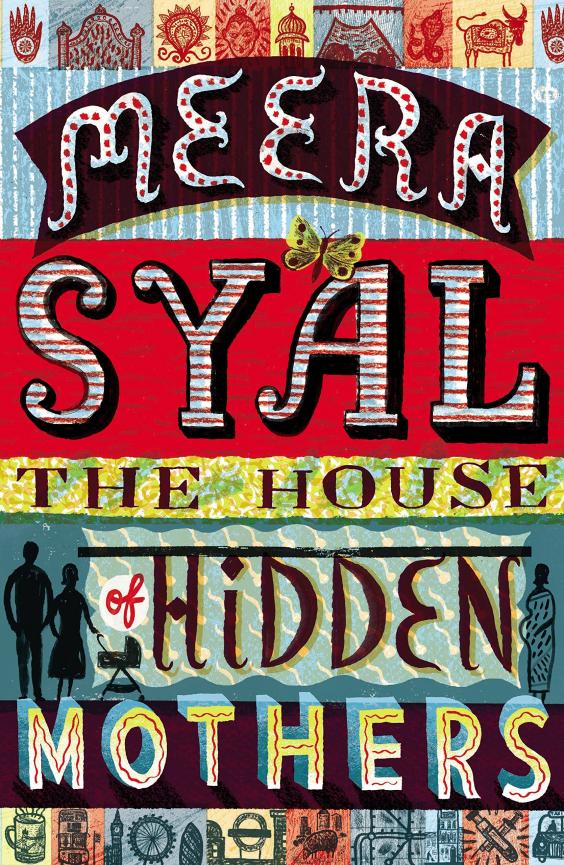 We sympathise with each and every one of these characters, almost all of whom are the ordinary stuff of everyday life. Take peaceable, likeable Toby who comes from Suffolk farming stock and now works on an educational farm. He is kind and loving to Shyama, supportive of Mala, as good as a son to Shyama's parents and at one with the natural world in which he works – but the overwhelming desire to be a father himself eventually propels him in unexpected directions in spite of himself. Then there's Dr Passi, the internationally respected doctor who convinces herself, and half convinces the reader, that she is providing a service which overseas couples want while giving Indian women the chance to improve their lot and educate their children – as she funds her own Western lifestyle and puts her own three children through medical school. Is it advantageous for all concerned or is she simply an unscrupulous exploiter? There are no straightforward answers but Syal – her research is impeccable – certainly demands that we think about it and think about it hard from all angles.
Not that this in any way a "worthy", Jodie Picoult-style novel. It is admirably well plotted and the issues, numerous as they are, never dominate the narrative. It's the people and the relationships between them we're interested in and because they are all very charismatic it's a compelling and enjoyable read. No doubt Syal – highly successful actress, playwright and screenplay writer that she is – has her eye on film rights, if indeed they're not already sold. It will make a fine film although the multi-dimensional breadth will probably have to be reduced and that would be a loss.
Susan Elkin is the author of the Philip Allan Literature Guide for GCSE: Anita and Me, by Meera Syal
Reuse content