The Lonely City: Adventures in the Art of Being Alone by Olivia Laing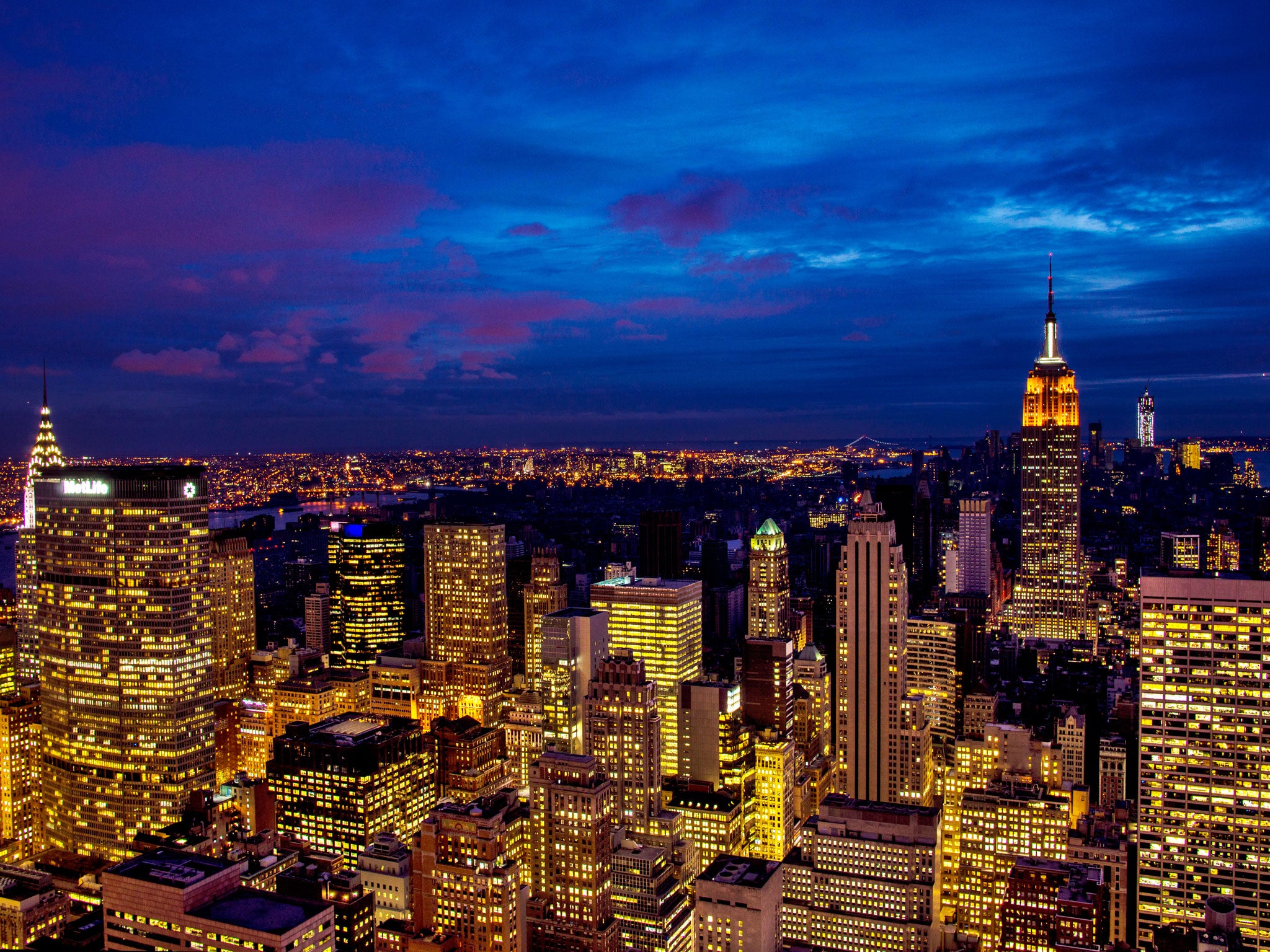 The Lonely City: Adventures in the Art of Being Alone by Olivia Laing, book review
Olivia Laing draws a distinction between being alone and being lonely. As Michele Roberts reflects, we must not equate the former with failure
Click to follow
The Independent Culture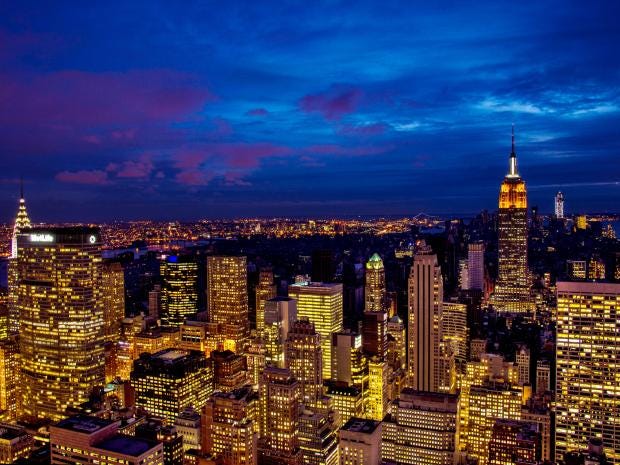 Before I'd ever visited New York, it glimmered in my imagination as a mythical city of glamour and possibility. Bricks and mortar constructed not just brownstones and skyscrapers but glittering, towering fairytales. What happens to those would-be heroes who arrive there, drift with the crowd but eventually encounter a lack of sociability and belonging, the dream dwindling down gutters? What of those who, having always lived in the big city, nonetheless feel themselves outcasts, banished to the margins?
No date on St Valentine's? Not liked enough on Facebook? Modern Western culture often associates aloneness with loneliness, and loneliness with failure, being a loser, labels loners as future psychopaths. Sociologists, with a few brave exceptions, have avoided the subject, as though it's a contaminating illness.
Olivia Laing's potent, compassionate study claims that urban loneliness, properly understood and accepted, becomes a sheltering city in itself; a fragile home. In addition, some of the people who dwell there can transcend the stigma surrounding their isolation, transcend prejudice, and convert taboo feelings into groundbreaking art, via paint, film and video. Those able to admit their aggression and do something with it, that is. Talent is one thing but the capacity to keep running with it is quite another.
Culture news in pictures
Culture news in pictures
1/30 30 September 2016

An employee hangs works of art with "Grand Teatro" by Marino Marini (R) and bronze sculpture "Sfera N.3" by Arnaldo Pomodoro seen ahead of a Contemporary Art auction on 7 October, at Sotheby's in London

REUTERS

2/30 29 September 2016

Street art by Portuguese artist Odeith is seen in Dresden, during an exhibition "Magic City - art of the streets"

AFP/Getty Images

3/30 28 September 2016

Dancers attend a photocall for the new "THE ONE Grand Show" at Friedrichstadt-Palast in Berlin, Germany

REUTERS

4/30 28 September 2016

With an array of thrift store china, humorous souvenirs and handmade tile adorning its walls and floors, the Mosaic Tile House in Venice stands as a monument to two decades of artistic collaboration between Cheri Pann and husband Gonzalo Duran

REUTERS

5/30 27 September 2016

A gallery assistant poses amongst work by Anthea Hamilton from her nominated show "Lichen! Libido!(London!) Chastity!" at a preview of the Turner Prize in London

REUTERS

6/30 27 September 2016

A technician wearing virtual reality glasses checks his installation in three British public telephone booths, set up outside the Mauritshuis museum in The Hague, Netherlands. The installation allows visitors a 3-D look into the museum which has twenty-two paintings belonging to the British Royal Collection, on loan for an exhibit from 29 September 2016 till 8 January 2017

AP

7/30 26 September 2016

An Indian artist dressed as Hindu god Shiva performs on a chariot as he participates in a religious procession 'Ravan ki Barat' held to mark the forthcoming Dussehra festival in Allahabad

AFP/Getty Images

8/30 26 September 2016

Jean-Michel Basquiat's 'Air Power', 1984, is displayed at the Bowie/Collector media preview at Sotheby's in New York

AFP/Getty

9/30 25 September 2016

A woman looks at an untitled painting by Albert Oehlen during the opening of an exhibition of works by German artists Georg Baselitz and Albert Oehlen in Reutlingen, Germany. The exhibition runs at the Kunstverein (art society) Reutlingen until 15 January 2017

EPA

10/30 24 September 2016

Fan BingBing (C) attends the closing ceremony of the 64th San Sebastian Film Festival at Kursaal in San Sebastian, Spain

Getty Images

11/30 23 September 2016

A view of the artwork 'You Are Metamorphosing' (1964) as part of the exhibition 'Retrospektive' of Japanese artist Tetsumi Kudo at Fridericianum in Kassel, Germany. The exhibition runs from 25 September 2016 to 1 January 2017

EPA

12/30 22 September 2016

Jo Applin from the Courtauld Institute of Art looks at Green Tilework in Live Flesh by Adriana Vareja, which features in a new exhibition, Flesh, at York Art Gallery. The new exhibition features works by Degas, Chardin, Francis Bacon and Sarah Lucas, showing how flesh has been portrayed by artists over the last 600 years

PA

13/30 21 September 2016

Performers Sean Atkins and Sally Miller standing in for the characters played by Asa Butterfield and Ella Purnell during a photocall for Tim Burton's "Miss Peregrines Home For Peculiar Children" at Potters Field Park in London

Getty Images

14/30 20 September 2016

A detail from the blanket 'Alpine Cattle Drive' from 1926 by artist Ernst Ludwig Kirchner is displayed at the 'Hamburger Bahnhof - Museum for Contemporary Arts' in Berlin. The exhibition named 'Ernst Ludwig Kirchner - Hieroglyphen' showing the complete collection of Berlin's Nationalgallerie works of the German artist Ernst Ludwig Kirchner and will run from 23 September 2016 until 26 February 2017

AP

15/30 20 September 2016

A man looks at portrait photos by US photographer Bruce Gilden in the exhibition 'Masters of Photography' at the photokina in Cologne, Germany. The trade fair on photography, photokina, schowcases some 1,000 exhibitors from 40 countries and runs from 20 to 25 September. The event also features various photo exhibitions

EPA

16/30 20 September 2016

A woman looks at 'Blue Poles', 1952 by Jackson Pollock during a photocall at the Royal Academy of Arts, London

PA

17/30 19 September 2016

Art installation The Refusal of Time, a collaboration with Philip Miller, Catherine Meyburgh and Peter Galison, which features as part of the William Kentridge exhibition Thick Time, showing from 21 September to 15 January at the Whitechapel Gallery in London

PA

18/30 18 September 2016

Artists creating one off designs at the Mm6 Maison Margiela presentation during London Fashion Week Spring/Summer collections 2017 in London

Getty Images

19/30 18 September 2016

Bethenny Frankel attends the special screening of Disney's "Beauty and the Beast" to celebrate the 25th Anniversary Edition release on Blu-Ray and DVD in New York City

Getty Images for Walt Disney Stu

20/30 17 September 2016

Visitors attend the 2016 Oktoberfest beer festival at Theresienwiese in Munich, Germany

Getty Images

21/30 16 September 2016

Visitors looks at British artist Damien Hirst work of art 'The Incomplete Truth', during the 13th Yalta Annual Meeting entitled 'The World, Europe and Ukraine: storms of changes', organised by the Yalta European Strategy (YES) in partnership with the Victor Pinchuk Foundation at the Mystetsky Arsenal Art Center in Kiev

AP

22/30 16 September 2016

Tracey Emin's "My Bed" is exhibited at the Tate Liverpool as part of the exhibition Tracey Emin And William Blake In Focus, which highlights surprising links between the two artists

Getty Images

23/30 15 September 2016

Musician Dave Grohl (L) joins musician Tom Morello of Prophets of Rage onstage at the Forum in Inglewood, California

Getty Images

24/30 14 September 2016

Model feebee poses as part of art installation "Narcissism : Dazzle room" made by artist Shigeki Matsuyama at rooms33 fashion and design exhibition in Tokyo. Matsuyama's installation features a strong contrast of black and white, which he learned from dazzle camouflage used mainly in World War I

AP

25/30 13 September 2016

Visitors look at artworks by Chinese painter Cui Ruzhuo during the exhibition 'Glossiness of Uncarved Jade' held at the exhibition hall 'Manezh' in St. Petersburg, Russia. More than 200 paintings by the Chinese artist are presented until 25 September

EPA

26/30 12 September 2016

A visitor looks at Raphael's painting 'Extase de Sainte Cecile', 1515, from the Uffizi Gallery in Florence during the opening of a Raphael exhibition at the Pushkin State Museum of Fine Arts in Moscow, Russia. The first Russian exhibition of the works of the Italian Renaissance artist Raffaello Sanzio da Urbino includes eight paintings and three drawings which come from Italy. Th exhibit opens to the public from 13 September to 11 December

EPA

27/30 11 September 2016

Steve Cropper and Eddie Floyd perform during Otis Redding 75th Birthday Celebration - Rehearsals at the Macon City Auditorium in Macon, Georgia

Getty Images for Otis Redding 75

28/30 10 September 2016

Sakari Oramo conducting the BBC Symphony Orchestra, the BBC Symphony Chorus and the BBC Singers at the Last Night of the Proms 2016 at the Royal Albert Hall in London

PA

29/30 9 September 2016

A visitor walks past a piece entitled "Fruitcake" by Joana Vasconcelo, during the Beyond Limits selling exhibition at Chatsworth House near Bakewell

REUTERS

30/30 8 September 2016

A sculpture of a crescent standing on the 2,140 meters high mountain 'Freiheit' (German for 'freedom'), in the Alpstein region of the Appenzell alps, eastern Switzerland. The sculpture is lighted during the nights by means of solar panels. The 38-year-old Swiss artist and atheist Christian Meier set the crescent on the peak to start a debate on the meaning of religious symbols - as summit crosses - on mountains. 'Because so many peaks have crosses on them, it struck me as a great idea to put up an equally absurd contrast'. 'Naturally I wanted to provoke in a fun way. But it goes beyond that. The actions of an artist should be food for thought, both visually and in content'

EPA
To illustrate her contention that loneliness can provoke inspiration rather than equate with handicap, can also provide rich subject-matter, Laing offers sensitively drawn portraits of seven male American artists who all started as outsiders yet went on to become well known: Edward Hopper, Andy Warhol, David Wojnarowicz, Henry Darger, Klaus Nomi, Peter Hujar, Jean-Michel Basquiat. Apart from solitary Hopper, who stuck to paint, others worked in modern media, employing technology and relying on collaboration. Some exhibited while others such as Darger made work in secret. Framing these are a few sketches of female friends and enemies: Valerie Solanas, author of the SCUM manifesto, who infamously shot Warhol, Hopper's bullied painter wife Jo, the photographer Nan Goldin and Greta Garbo pursued by a stalker. The women are more shadowy than the men, but are not the subject of this book.
Is the idea of the suffering, solitary male artist a new one? Hasn't Western bourgeois culture traditionally enjoyed depicting artists as romantic outsiders? (This allowed artists to be idealised, all right, though simultaneously despised and underpaid.) In late capitalism, Laing seems to be suggesting, urban loneliness is endemic. Her chosen artists of loneliness may initially seem unrecognisably way out, but in fact they are embodying and parading something we can all sometimes feel, whether we're in couples or not, in families or not. The city may inspire these visions, and allow them to be realised, but they reach beyond the city to the modern human condition. The artists are simply brave enough to admit their terrors and longings and make something of them via their chosen form.
In subsequent sections Laing demonstrates how the modern artist collapses the distinction between high and low art, self and work. The work of art is no longer objectively "out there"; it may relate to intimate aspects of the artist's life. For example, AIDS devastated urban gay communities, gay men's explorations of free love and free sex, and created intense loneliness, gays vilified by straights and also initially by each other, yet the trauma paradoxically provoked new forms of song, dance, performance, theatre and video.
Laing concludes with a brilliant chapter on how the anti-loneliness city is being rebuilt by the internet and social media, with their promise of intimate connection without risk or hurt. She avoids moral panic, moral censure, tries to link these fantasies of comfort to the psychoanalyst Donald Winnicott's exploration of childhood needs.
Laing's initial inspiration, she tells us, came from her own experience: hanging on in New York after a love affair ended, enduring anguishing loneliness, then deciding to think about it creatively rather than deny it. A twentieth-century writer such as Antony Storr, in his magisterial work Solitude, opening up some of the same terrain Laing explores, austerely keeps himself out of the text. Laing, very 21st-century in her willingness to mix memoir, travel writing, and biography, employs a narrative method weaving together autobiography, psychological speculation and social commentary.
In this way her chosen form beautifully mirrors and expresses her themes. The artists she discusses all explore feelings of brokenness, fragmentation, unbelonging, disconnection and, in their varied ways, make new wholes out of them, but wholes exhibiting their mended fractures to the gaze of the spectator willing to take enough time to look properly and lovingly. This has always been my view of how writing fiction can operate: the novel or poem as a mended, reinvented pot put back together out of found pieces; shards. We cannot know the shape of the original, necessarily, nor do we need to, but we can make something new with our found words.
It is exhilarating to witness this method operating in non-fiction too. Stitching and collaging odd fragments and genres together, Laing goes beyond reparation to offer something beautifully integrated, original, compassionate. She does not pose as a professional expert; her very subjectivity, her own suffering, confer her authority because they are so enmeshed with her powerful intelligence.
So her own musings on shivering in cramped sublets near Times Square or longing for a lover or obsessing over feeling weird, witnessing and hearing the thrum and strum of the city but being unable to participate, draw her to reflect, for example, on Hopper's smooth surfaces of paint that both invite the gaze and push the viewer away. His depictions of glass facades operate to make cafes and diners seem sealed boxes, reminding us that we all easily become voyeurs, like Hitchcock's protagonist in Rear Window, a film that "mimics or mirrors more than just the contents of Hopper's art. It also reflects the contours of his emotional life, the conflict between detachment and need that was lived out in actuality as well as expressed in coloured streaks of paint on canvas."
Canongate, £16.99. Order at the discounted price of £14.99 inc. p&p from the Independent Bookshop
Reuse content
Comments