Yesterday's Papers by Ben Walsh review: A very funny, helter-skelter tale of dissolute factotum journalist
This energetic debut novel about a jaded and alcohol-dependant music journalist who blags a press trip to a music festival in India to investigate his ancestry and has to deal with a dying newspaper industry will take you on a farcical adventure
4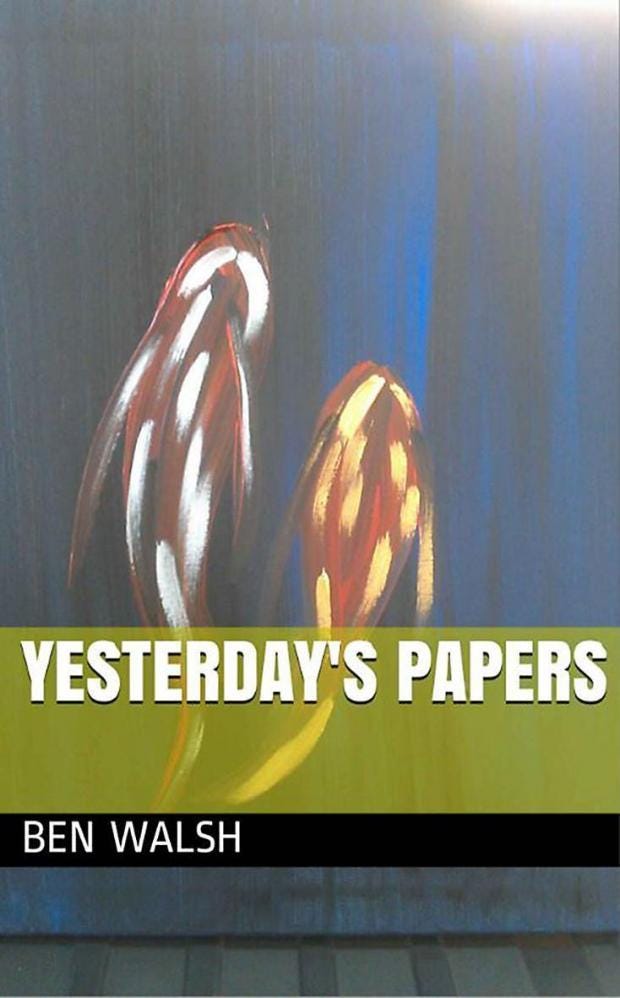 Howard Jacobson, one of Britain's foremost writers of comic fiction, has remarked that successful comic novels have 'no interests, no predetermined direction, nothing to prove', giving 'the impression of starting on a whim and heading for they don't know where'. Not for the first or last time in this very funny, helter-skelter tale of dissolute factotum journalist Joe Ross's quest to trace his Anglo-Indian roots, its protagonist finds himself feeling 'otherwordly, like a cheap balloon floating over a disused car park'. In this instance, he's just been informed of the death of 'his oldest friend on the paper', the 'last of a dying breed' of those lowly species of newspapermen - the 'sub-editor' – the invisible back-office foot soldier who queries facts and whips copy into shape. 'Jumping John' has had a cardiac arrest after a riotous exit from the paper, leaving, in an act of metaphoric defiance, a freshly laid turd outside the paper's lifts.
Joe counts himself as one of these 'poor, quiet' legion of journalists, a tribe of 'the damaged and the underpaid', now being outranked by the hip, young 'digi-heads' on the paper he works for, run by old-school editor 'Rog the Dodge', a 'walnut-chested' veteran who swaggers around the office in a pair of blue cowboy boots and habitually raids Joe's cache of freebie TV box-sets. Joe has many hats toiling amid the gallery of grotesques on Rog's fading title - which has become 'like the Hunger Games without Jennifer Lawrence' - one being 'a sorry excuse for a gig reviewer'. As such he blags a trip to a music festival in India to find out the fate of his great-uncle Seymour's childhood love, Chitra.   
That's about it, plotwise, the pleasures here lying chiefly in the headlong, knockabout mania. Joe is pinballed around the sub-continent, rubbing up with an array of lurid fellow-travellers along the way as he tries to placate his increasingly unhinged boss back home, having caused a small media storm after drunkenly insulting a reader in the comment section of the paper's website. The whims of other key characters, including his grandmother, Elizabeth, to come to terms with their lives, history and love, are acted on in a similarly disordered fashion, and end up on a hiding to not very much, bar humiliation and farce. It's no wonder the novel ends with Joe and his grandmother taking solace in a shared love of the simple spirituality of cricket. 
For a novel that revels in its characters' thwarted trajectories, however, their foibles are skewered with inventive precision, and the book throws them up with generosity. A man ever on the move, Joe gets dressed 'frantically, like a sexual rummage in a Deptford stairwell' – a gumshoe genealogist following himself around. The madcap anarchy is seamlessly stitched and laced with a pulp sensibility – in the dread of a hangover a pub's faded wood panelling takes on a suspicious hue, like a 'stale chocolate digestive'. A rambunctious trip.
Reuse content
Comments