In the furore surrounding Zoe Sugg's novel, little has been said about the book itself – but for a work of young adult fiction that is fun and easy to relate to, while also having a positive message – it is difficult to fault.
A week after the release of the book, which has become the UK's fastest-selling debut novel in history, it emerged that Sugg (who goes by the name of Zoella to her legions of fans) did not in fact write the novel herself. The 24-year-old has since been called a hypocrite for making a career out of teaching young girls to be themselves, only to then put her name to a ghostwritten book.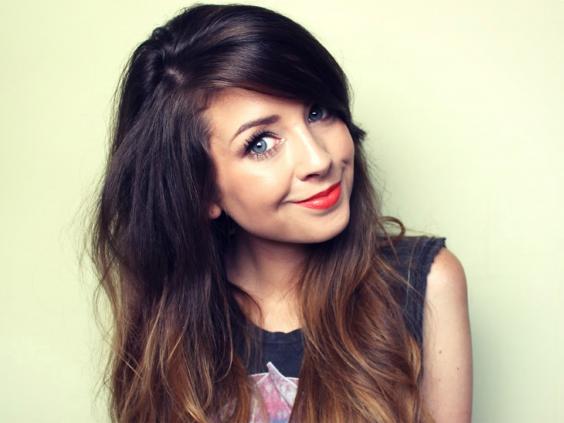 Girl Online

follows a typical girl-meets-boy storyline with a few 21st century twists. The 'girl online' is Penny, a clumsy, anxious but thoroughly likeable lead character who struggles with the panic attacks that have plagued her life since she was involved in a car crash.
Like all teenagers, Penny has to deal with the cripplingly awkward period of young adolescence, while also coping with her life being broadcast online. She is growing up in a world where her friends post bitchy comments on her blog and publish a video of her accidentally flashing her knickers during the school play. Her blog is the only place she feels safe to open up to the world, which she learns the hard way is not where personal secrets should be shared.
After falling in love with a boy called Noah on holiday in New York, she returns home to find he is in fact a famous musician with a huge YouTube following and girlfriend of his own. Her supposed best female friend leaks her relationship with Noah to an online celebrity news site and her blog goes viral. Penny vows never to write on her blog again, telling her followers in a resolute final post "every time you post something online you have a choice".
Young YouTube vlogging stars
Young YouTube vlogging stars
1/6 Zoe Sugg, aka Zoella

6,573,464 subscribers

Getty Creative

2/6 Joe Sugg

3,179,886 subscribers

YouTube

3/6 Alfie Deyes

3,332,032 subscribers (for Pointless Blog)

4/6 Caspar

3,377,153 subscribers

YouTube

5/6 Jim Chapman

1,914,402 subscribers

YouTube

6/6 Marcus Butler

3,198,570 subscribers

YouTube
Penny's best male friend is her next door neighbour Elliot, who is rejected by his father after coming out to his family. The novel is disparaging of any homophobic comments made against him, with the pair mocking his Dad for saying you can "grow out of being gay".
Parents at Sugg's recent book signings said they would prefer their daughters to look up to Zoella rather than modern pop stars, and reading this book it is easy to understand why. But while Girl Online does teach sound advice to teenagers about being cautious of their online activity, it seems at odds with Sugg's own stratospheric YouTube career.
Zoella has found fame and fortune in sharing personal details on the internet, and it is inevitable that Girl Online readers will follow the example set by the reali-life vlogger over the fictional Penny.
Reuse content