Following the announcement that author Harper Lee would publish another novel this summer, figures from online retailer Amazon have revealed that sales of her 1960s book To Kill A Mockingbird have rocketed.
Go Set A Watchman, the author's new book, was written in the mid-Fifties and inspired her Pulitzer-prize winning debut.
It follows Scout, the young protagonist in To Kill a Mockingbird, who returns to her childhood home as an adult to visit her father, Atticus Finch.
Sales of To Kill A Mockinbird on Amazon have risen by 2938 per cent, while the 50th anniversary has seen a 2466 per cent increase in demand. Sales of the 1962 film starring Gregory Peck and Mary Badham have shot up by 1194 per cent.
The events of To Kill A Mockingbird took place in the Jim Crow South of the author's childhood. Go Set a Watchman is a sequel set 20 years later, in the 1950s, and features many of the same characters in the same fictional town of Maycomb, Alabama.
Lee's original UK publishers, William Heinemann (an imprint of Penguin Random House), announced on Tuesday that the 304-page tome would be released as written, with no revisions, on 14 July 2015. US publisher Harper is planning an initial print run of two million copies.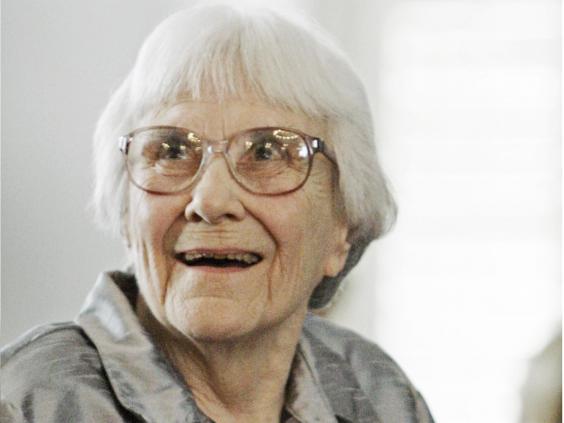 The author said in a statement: "In the mid-1950s, I completed a novel called Go Set a Watchman. It features the character known as Scout as an adult woman and I thought it a pretty decent effort. My editor, who was taken by the flashbacks to Scout's childhood, persuaded me to write a novel from the point of view of the young Scout. I was a first-time writer, so I did as I was told.
"I hadn't realised it had survived, so was surprised and delighted when my dear friend and lawyer Tonja Carter discovered it. After much thought and hesitation I shared it with a handful of people I trust and was pleased to hear that they considered it worthy of publication. I am humbled and amazed that this will now be published after all these years."
Reuse content