Le Concert d'Astrée, Wigmore Hall, London, review: Haïm has an easy way with the lilt and weight of Mozartian phrasing
Emmanuelle Haim conducts the vocal and period-instrument ensemble Le Concert d'Astree in a performance of selections from Mozart's 'Le nozze di Figaro' and 'Serenade in B-Flat Major'
4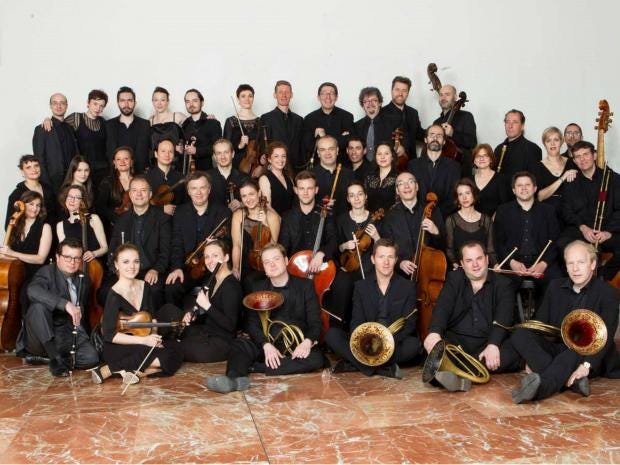 Le Concert d'Astrée, specialists of the baroque and early classical under their formidably talented director Emmanuelle Haïm, made their Wigmore Hall debut at last. Haïm came to notice as William Christie's protégé and has developed a stellar CV in collaborations and recordings since.
She brought an all-Mozart programme for 12 winds and double bass, the instruments Mozart stipulated for his Serenade in B-flat major also known as the "Gran Partita", whose adagio in Peter Shaffer's play Amadeus obliges Salieri to confront the annihilating fact of Mozart's genius, and with which the concert concluded.
They began with selections from Le nozze di Figaro, arranged by Alfredo Bernardini for the same forces: two each of oboes, clarinets, basset horns and bassoons, four horns and double bass (all exceptionally well-played here). The effect is like stepping through the mirror in Alice Through the Looking Glass: the familiar world but different. The horns can be woofly or fizzy, the oboes deeply reedy or human voice cantabile, while the basset horns contribute their own distinctive timbre – textures are different with authentic instruments, and their shifting interplay throws up new contrasts.
Haïm has an easy way with the lilt and weight of Mozartian phrasing, coming at it, as it were, from Handel down, not Brahms back up: not too reverential but with humour and confident élan.
Reuse content
Comments