Emerson Quartet, Wigmore Hall, London, review: Their famed warmth was in evidence but lacked the electrical urgency
The Emerson String Quartet performed the UK premiere of Mark-Anthony Turnage's 'Shroud', specially written for the acclaimed American ensemble
3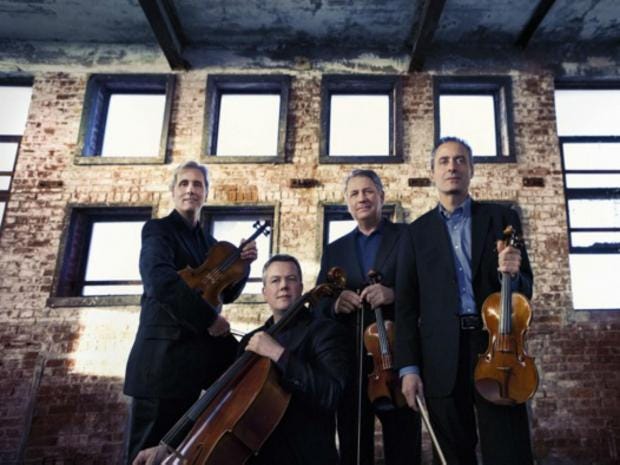 The Emerson String Quartet arrived in London for their 40th anniversary concert with a programme of Beethoven, Tchaikovsky and the UK premiere of a new piece by Mark-Anthony Turnage, whose works include the much-praised 2011 opera Anna Nicole, which tells the story of a surgically enhanced Playboy model who married an elderly billionaire.
The quartet was formed in 1976, taking its name from the American poet and philosopher, and was one of the first to alternate the first chair position. British cellist Paul Watkins replaced David Finckel in 2013, and the quartet has continued its award-bestrewn progress ever since.
Beethoven's String Quartet No.11 in F minor op.95 belongs to his middle period, and foreshadows the glories of the late quartets. Though the Emerson's famed warmth was in evidence, this shortest, most compressed of Beethoven's utterances seemed somewhat soft-edged, lacking the electric urgency it carries within.
Entitled Shroud, Turnage's quartet was commissioned for them by the Berliner Philharmoniker Foundation and Wigmore Hall. The five-movement work is the composer's response to the deaths of two of his friends in quick succession, evocations of whom begin and end the work. The latter is a slow and intense threnody where all the incident and interplay of what has gone before coalesces into a more overtly mournful sweep of grief. The three lighter middle movements showcase Turnage's intricate but always accessible musical language with aplomb.
Reuse content
Comments