L'etoile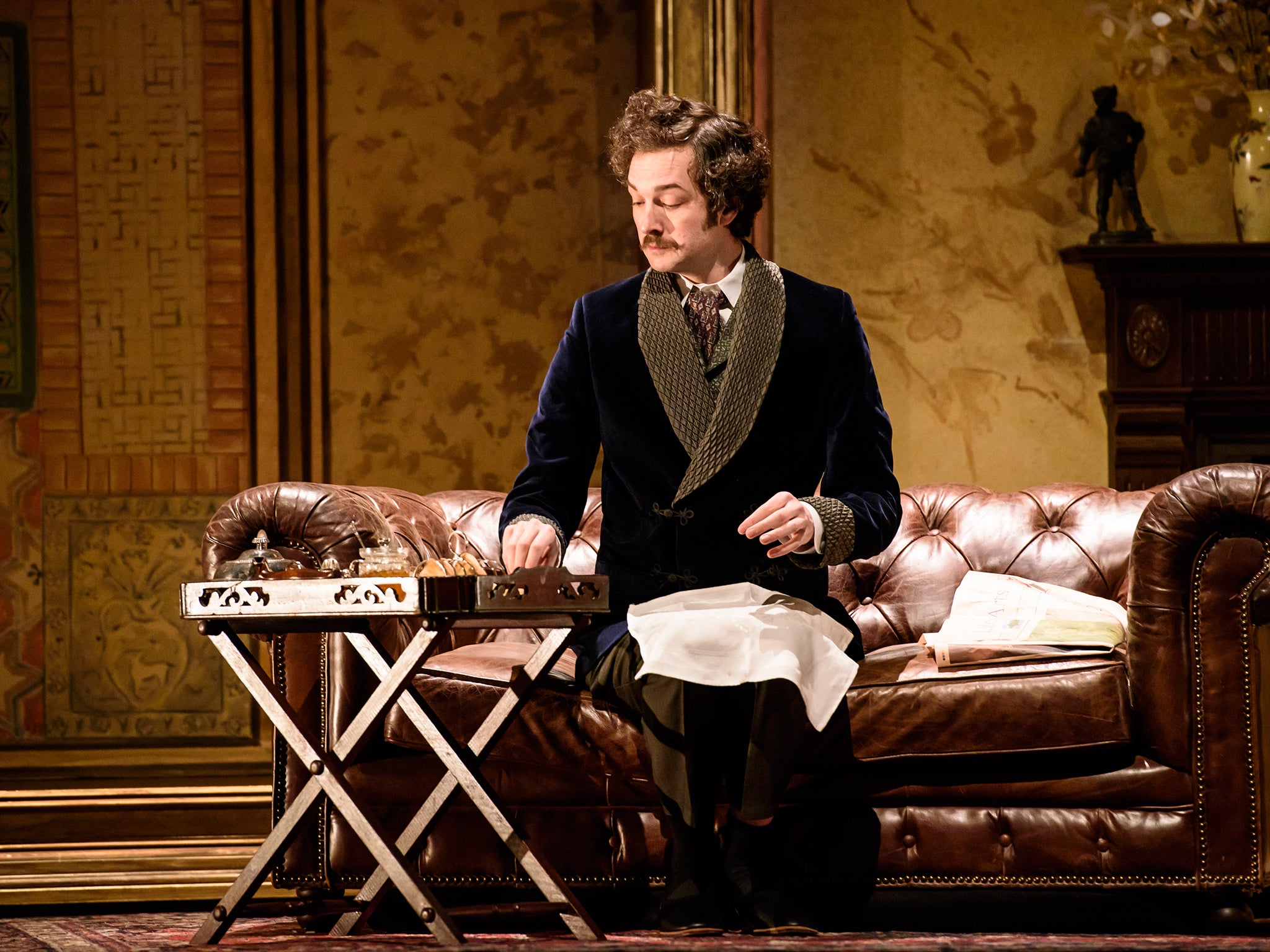 L'etoile, Royal Opera House, review: Direction is woefully devoid of wit and punch
This preposterous opera bouffe should have been ideal fare for a bleak January night
2
Click to follow
The Independent Culture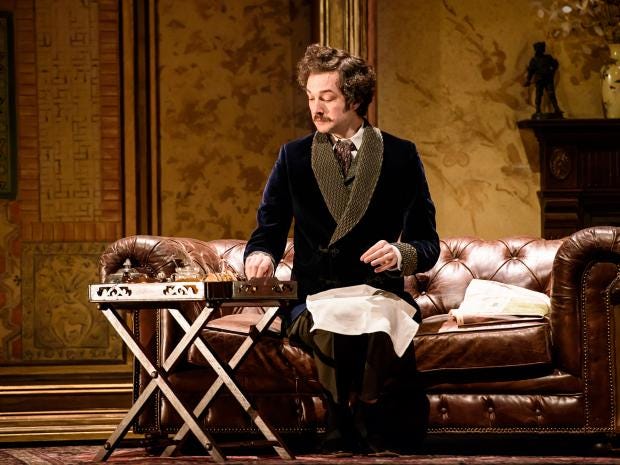 It was an excellent idea for Covent Garden to stage Emmanuel Chabrier's L'etoile, even if this London premiere was 140 years late. Looking affectionately back to Rossini and Donizetti, and sharing tunes, textures, and dramatic tricks with Offenbach and Gilbert and Sullivan – its central conceit recalls that of The Mikado - this preposterous opera bouffe should be ideal fare for a bleak January night. 
Mark Elder is absolutely the right man to tease out its charms from the pit, but it was perhaps not such a brilliant idea to entrust its direction and design to Mariame Clement and Julia Hansen. With the aid of two new characters they have much postmodern fun with the 'fourth wall' and the pastiche Orientalism, but they pile on the sight gags and Monty Python effects to such a point that the poor little story collapses under the strain.
It all feels delightfully French, and Christophe Mortagne's King Ouf is a brilliant tour de force, with able vocal support from Simon Bailey, Helene Guilmette, Francois Piolino, and Julie Boulianne, but Kate Lindsey's under-projected Lazuli drains out the fun. On the other hand, playing opposite the French comedian Jean-Luc Vincent, the British comedian Chris Addison makes a fine young fop, with perfect diction and impeccable timing: whenever they intrude on the drama – eliciting at one point some comic backchat from Elder himself – they take the show into another dimension. But the greatest problem is Clement's direction of everyone else – woefully devoid of wit and punch, and perpetrating the most pathetically sexless can-can I have ever seen. 
Comments