The story of La traviata could hardly be simpler, yet, as evidenced by the false trails in Peter Konwitschny's wayward production for ENO, it's still possible to get things profoundly wrong.
Robin Norton-Hale is a director-librettist with a surer dramatic touch, and her new production for OperaUpClose benefits from that company's relocation to the Tricycle, where they have more room to breathe than they did at the King's Head.
It's still a severely reduced version, however, with a cast of just five plus instrumental accompaniment on piano, clarinet, and cello. But it works: Harry Blake's orchestration generates the right sort of atmosphere, and the direction somehow manages to make the little cast seem like a pullulating crowd for the opening scene. It doesn't even jar when the cast re-dress the set between acts.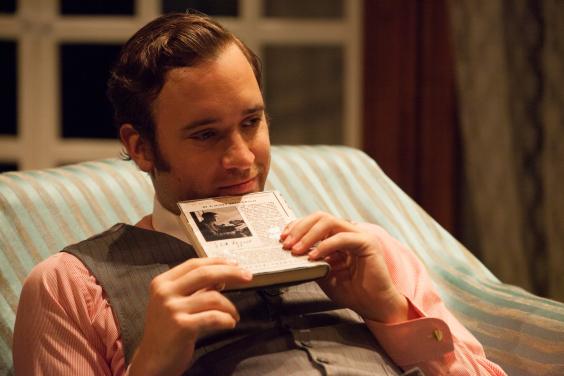 Tenor Robin Bailey is too raw-toned to convince as Alfredo, but the other singers are more than adequate for Verdi's big demands. Mezzo Flora McIntosh makes a vocally-dazzling all-purpose companion for Louisa Tee's bright-toned and deeply-moving Violetta, while James Harrison brings such baritonal grace to the part of Germont that, despite the shoestring resources, the emotional duel of Act Two really does feel like grand opera.
Reuse content