The ingredients for Covent Garden's new Orphee et Eurydice make the mind boggle. Direction is shared between a choreographer (the Israeli Hofesh Shechter) and a house director (John Fulljames), with 115 people almost constantly on stage: Shechter's dance company, the Monteverdi Choir and the English Baroque Soloists under John Eliot Gardiner's direction, plus Amour (Amanda Forsythe), Orphee (Juan Diego Florez), and Eurydice (Lucy Crowe).
But rather than the expected train-crash, we get one of the most brilliantly original shows to be seen on this stage in years. One might quarrel with the directors' psychological take on the seventeenth-century saccharine plot-twist grafted onto the classical story, but their seamless meld of song, dance, and instrumental music conjures the logic of a dream.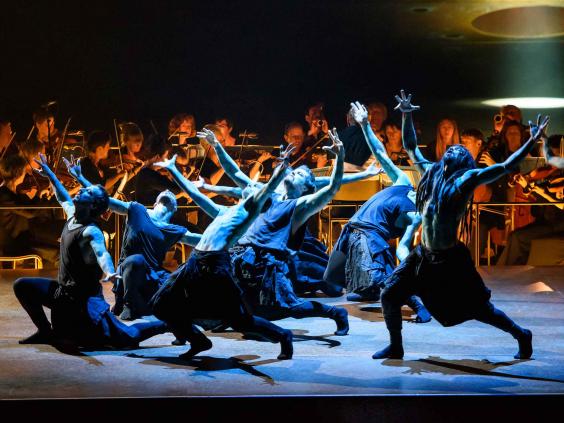 The staging is painterly, with the costumes suggesting Renaissance notions of Elysium while the lighting recalls Goya; Shechter's extraordinarily fluid vocabulary of movement represents a clever solution to the problem of how to translate high-Baroque dance for the twenty-first century; the Dance of the Blessed Spirits brings a breath-taking coup de theatre.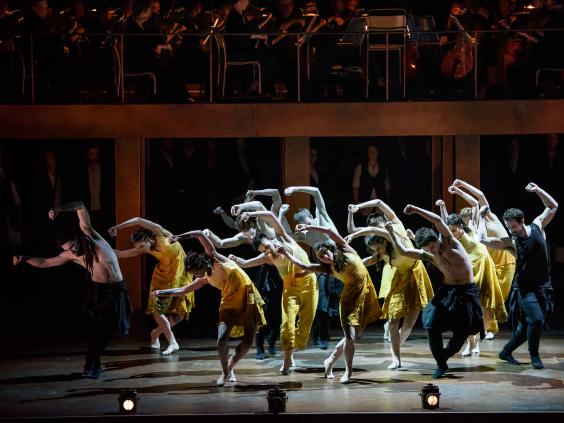 With Gardiner's superb choir and period band honouring the grace of Gluck's non-stop stream of melodies, and with soloists who both move us (Florez by his gymnastic beauty of tone, Crowe by her imperious force) and also amuse us (Forsythe with Amour's moralising), musically we are in heaven from start to finish.