Trevor Pinnock celebration, Wigmore Hall, review: 'A triumphant celebration of a brilliant career'
Trevor Pinnock's seventieth birthday bash at the Wigmore Hall celebrated the success of the musician who, against advice, gave up the organ for the harpsichord
5
Click to follow
The Independent Culture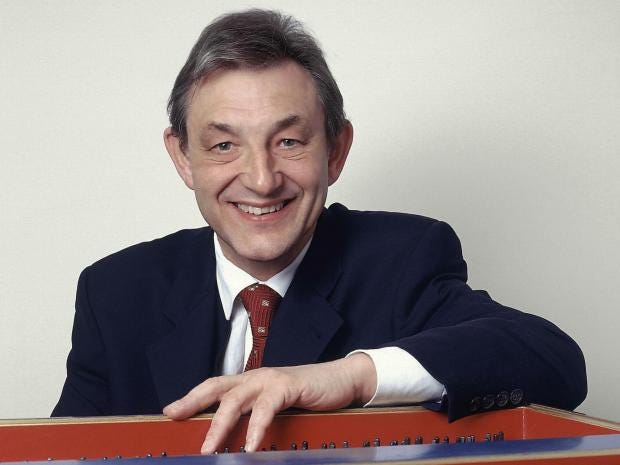 When the 18-year-old Trevor Pinnock told the Royal College of Music that he wanted to forsake the organ for the harpsichord, the response could have been crushing. Nobody could make a living from the harpsichord, they said, and he'd also lose his scholarship money. Uncrushed, he made the jump, his local education authority – those were the days – made good the money, and the rest is history.
His seventieth birthday bash at the Wigmore – which gave him the rare accolade of its medal – was a triumphant celebration of a brilliant career, co-delivered with just a few of the huge number of musicians with whom he has pushed period performance into the mainstream. Katy Bircher was the fluent soloist in Bach's second Orchestral Suite – a flute concerto in all but name – while Rachel Podger's violin and Jonathan Manson's cello graced a Handel sonata, and Pinnock's own virtuosity lit up the fifth Brandenburg.
Then it was the turn of the Royal Academy of Music's Alumni Ensemble – which Pinnock guest-conducts – to give a performance, with soprano Lauryna Bendziunaite, of Erwin Stein's chamber arrangement of Mahler's fourth symphony. It didn't take long for the initial shock of this unfamiliar reduction to wear off: replacing orchestral padding with chamber electricity, this was a revelatory account.
Meanwhile Archiv have produced a 12-CD box of the Haydn recordings Pinnock has made with the English Concert he founded and ran for thirty years: treasure of a different sort.
Comments