Salome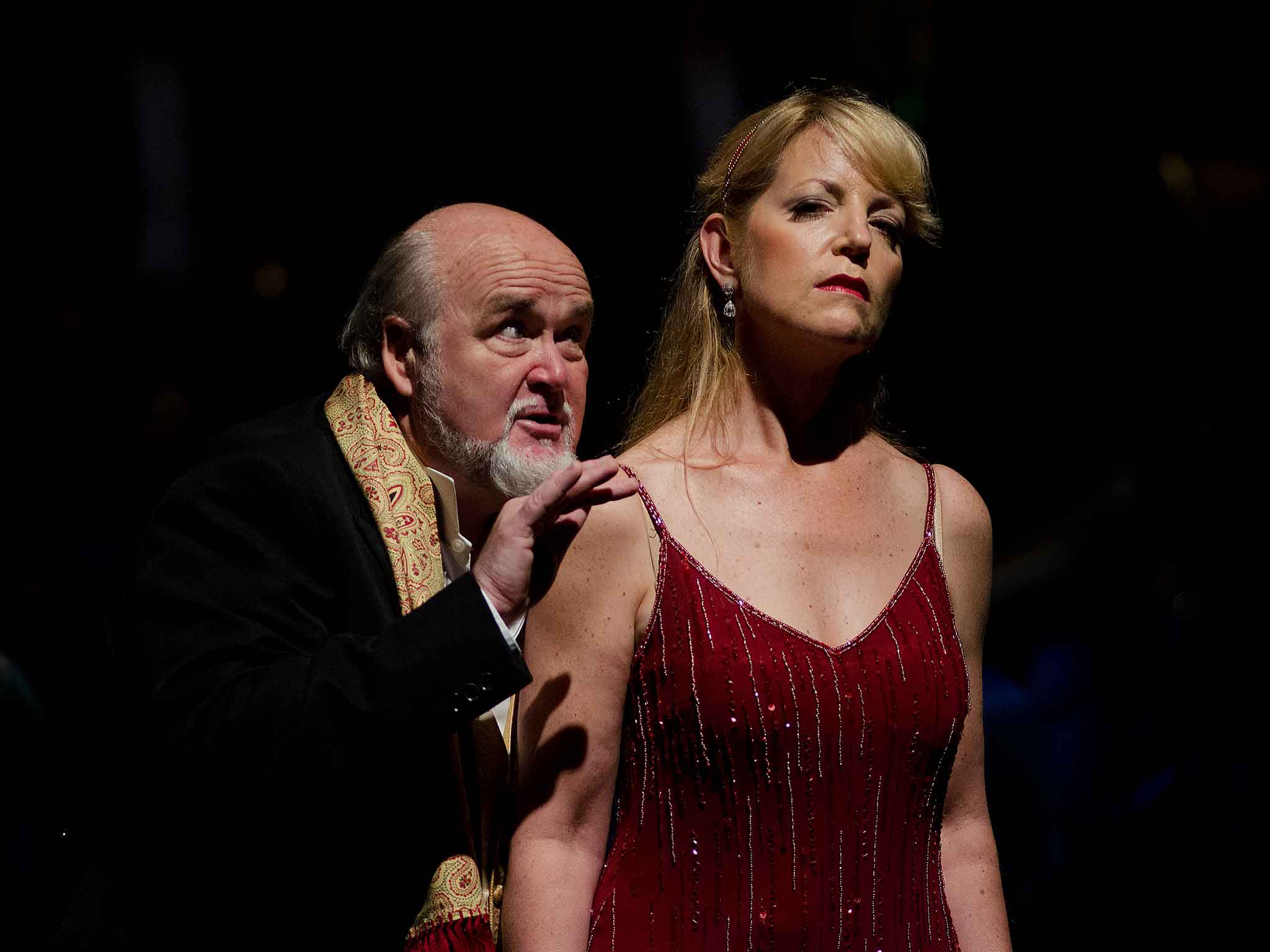 Salome, The Lighthouse, Poole, review: Subtle direction allows the cast's superb voices to be the focus
Bournemouth Symphony Orchestra proved that Strauss's opera can make more sense in concert-hall than opera house
5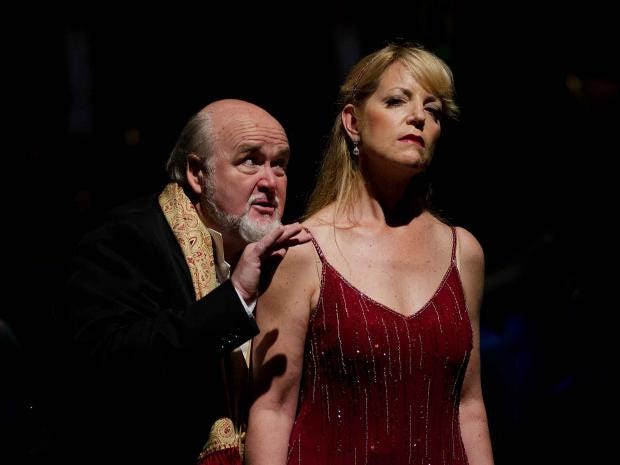 Murder, suicide, beheading, and a famous striptease – Strauss's Salome is an opera of sensation, excess, of dangerous extremity. The score unfolds in one continuous act, a single musical exhalation – part orgasmic shout, part death-rattle.
With so much drama embodied in the music itself, it's an opera that can make even more sense in the concert-hall than the opera house, as Kirill Karabits and the Bournemouth Symphony Orchestra proved so convincingly. Director Joe Austin provided just enough action in his semi-staging to focus the score's vivid narrative (the counterweight to Wilde's static, expressionist text), allowing the superb voices of the large cast to be the focus.
All the more horrifying for lacking the hardness of so many Salomes, Lise Lindstrom's princess was a portrait of curdled privilege. Dancing with Karabits's responsive tempos, she had the final mad scene in sight from the start, growing from petulant sweetness to power to match the BSO's gloriously expanded brass section. 
Strong singing from Kim Begley's weakly tyrannical Herodes and Birgit Remmert's Herodias, and an impassioned Narraboth from Andrew Staples, helped round-out Wilde's pencil-sketch characters, but it was always Lindstrom at the heart of the drama, leaving us in doubt by the end of her final obsessive monologue that "the mystery of love is greater than the mystery of death".
Reuse content
Comments