Comedian Charlie Murphy has died from leukaemia aged 57, his publicist has confirmed. 
Tributes have flooded in for the comedy star and older brother of Eddie Murphy.
One of his most memorable and beloved sketches was filmed for Dave Chappelle's Comedy Central show, about an encounter with Prince where the 'Purple Rain' artist challenged him to a game of basketball then served them pancakes with a side of trash talk.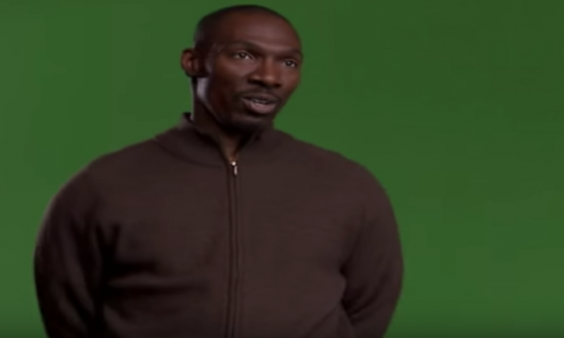 In his recurring series 'Charlie Murphy's True Hollywood Stories', Murphy recalled the legendary tale against a green screen. 
Cut to party scenes in a club, when suddenly Prince (Chappelle) rocks up. 
"Would you like to come to my house and listen to some music?" Prince asks Eddie Murphy. 
At Prince's crib, Murphy and his friends are challenged to a game of basketball against Prince and the Revolution. 
You can watch the full, glorious episode below:
The utter ridiculousness of the tale apparently made scenes difficult to film, because everyone was laughing so much. 
Stand-up comic Marcus Bishop-Wright, who landed a part in the sketch as Prince's band member Miki Free, said it was "really hard to keep a straight face".
"Dave [Chappelle] was cracking up the whole time we were shooting, he would say: 'Stop! I can't believe this s*** really happened."
And years later, Prince and members of his band confirmed it really did. 
The actual Miki Free told The Undefeated last year: "Everything in that skit is true. I played in that game. And Prince was Steph Curry all motherf****ing night.
"Yes, it's true, we had on 'blouses' and frilly shirts. The same clothes we had on at the club. Prince played in 6-inch heels!"
And Prince would go on to immortalise the pancake scene on the cover for his single 'Breakfast Can Wait'.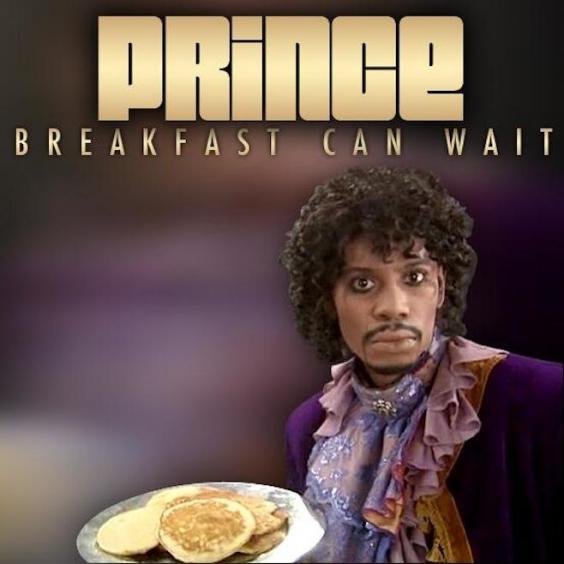 "You don't believe me? You think I'm making it up?" Murphy asked, looking straight at the camera in the sketch.
"Who the f*** could make up that s***?"
Reuse content