Few comedians travel to the Edinburgh Fringe with any hopes of making money. In honing their craft and trying to get noticed, most are happy to come back with losses amounting to thousands of pounds.
But according to the Arts Council, comedy is a commercially successful sector, meaning that up-and-coming comics do not qualify for financial help.
Stand-ups are now pleading with the funding body to reverse its de facto ban on supporting comedy in the same way as it backs other art forms.
Adam Dahrouge and Ofer Yatziv, producers of the London Sketch Comedy Festival, have written to Darren Henley, the Arts Council's chief executive, to demand direct funding for comedians who are suffering with the lack of support.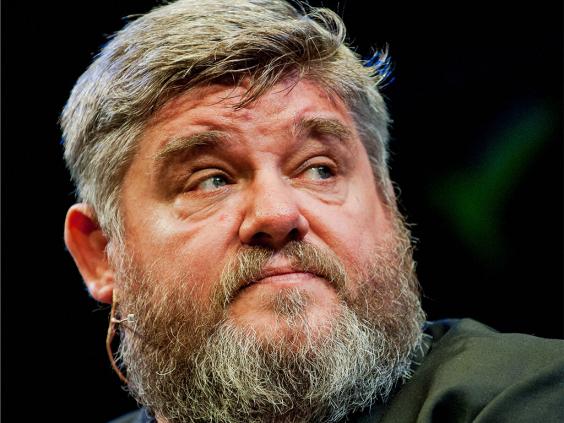 The letter, co-signed by the UK Comedy Guild, said there was "a misunderstanding of comedy at an institutional level".
While successes like Michael McIntyre and Jimmy Carr may be commercially viable, Mr Dahrouge and Mr Yatziv wrote, "you seem unaware of the grassroots festivals, local comedy venues and emerging comedians... who may need to rely on arts funding to progress their development."
A recent survey revealed that 51 per cent of comedy attendees would not pay to see someone live if they had not seen them on television. Only a third of comedy audiences are interested in smaller events with lesser-known talent.
The comedian André Vincent backed the letter. "Comedy doesn't get treated the same as the rest of the arts, it's appalling," he told The Independent.
"There is money to be made, but you have to support the grass roots. It is getting a bit worrying," he added. "It's not about the individual I want it to be accepted as an art as good as ballet, poetry or anything else."
The secrets of comedy couples
The secrets of comedy couples
1/7 Richard Herring and Catie Wilkins

Herring and Wilkins met at a gig in Southampton in 2006 and married in 2012

Matthew Stylianou

2/7 Elis James and Isy Suttie

James and Suttie met at a comedy gig in Barnstaple in 2009 and started dating in 2010. They live in Crystal Palace, south London with their nine-month-old daughter, Beti

Matthew Stylianou

3/7 Elis James and Isy Suttie

Suttie says: 'There's no friction when you're content. You need light and shade for comedy. It's much better to write about when you're unhappy'

Matthew Stylianou

4/7 Sara Pascoe and John Robins

Pascoe and Robins, 34 and 33 respectively, met in 2012 at the Edinburgh Fringe. In their stand-up shows they talk openly about their relationship– she about his low sex drive, he about her menstrual mood-swings

Matthew Stylianou

5/7 Sara Pascoe and John Robins

Robins says: 'You see comics backstage and they're showing you pictures of their kids and holidays and they're really happy. Then they go on and do material about how they never have sex anymore because they've been married for 10 years. Why not just say you love your wife?'

Matthew Stylianou

6/7 Justin Edwards and Lucy Porter

Edwards an Porter have appeared together as husband and wife once, on the Radio 4 panel show Act Your Age

Matthew Stylianou

7/7 Justin Edwards and Lucy Porter

Porter says: 'Little arguments are very useful for sparking ideas for stand-up. Most of the material that works for me is about rows we've had or ways that he's annoyed me'

Matthew Stylianou
The campaign applies to comedians in all locations, all year around – but it will feel particularly relevant for those comedians who will spend thousands in Edinburgh this August on venue, production, promotion, PR and accommodation fees.
Mick Perrin, a major comedy promoter who represents the likes of Alan Davies and Eddie Izzard, said: "If funding were available, then promoters like myself would be in a much better position, financially, to invite along more comedians to the fringe," he said. "The Arts Council, like the promoter, would benefit in time."
A spokeswoman for the Arts Council said: "The main reason we don't fund comedy directly is that it tends to be commercially self-sustaining."
She added that the Council did back some institutions that staged comedy as part of their programmes, including the Soho Theatre and the Warwick Arts Centre, and while they would "never say never", the organisation is not looking at reclassifying art forms "in the near future".
Reuse content