They've already given the world Woody Allen, Jerry Seinfeld and Jon Stewart, but now Jewish comedians are finally to have their own festival in Britain.
In what is being billed as a celebration of the best of Jewish humour, TV stars such as David Baddiel and Ruby Wax will take part in a week of comedy shows later this year.
Referencing rabbis, psychiatrists and failed relationships, Jewish entertainers have called on their personal experiences to great comedic effect in the US, and organisers of the festival hope it will highlight Jewish comedy to a British audience.
While Jewish comedians have become more visible on the stand-up circuit and on TV in programmes such as Friday Night Dinner and Simon Amstell's Grandma's House, comedian David Schneider thinks the Americans are "light years ahead of us". The star of I'm Alan Partridge and The Day Today points out that here "a long gradual change in culture has happened, so there are more Jews working in comedy who can draw on it who didn't before."
He examined why the culture of British Jewish comedians was behind their counterparts in the US, asking where was the British Woody Allen or Larry David?
"Unlike America, here the idea was to blend in," Schneider added, saying it was not until the 1980s that Jewish characters appeared in mainstream comedy.
"It does now seem that young Jewish comedians and comedy writers feel less burdened by that specifically British-Jewish need to blend in... It is simply something they can explore."
David Baddiel told Schneider he had not wanted to focus overly on his Jewish heritage as "I didn't want to be seen as Britain's 'Mr Jew'", before adding: "You can get removed from the mainstream and get ghettoised."
But Baddiel will be one of the star acts at the week-long festival of shows and films to be held at JW3. The new Jewish culture and community centre in London, which says it will be "celebrating the art of Jewish, Jew-ish, and not-at-all-Jewish comedy". Other acts include Ruby Wax and stand-up comedy from Josh Howie, Gareth Berliner and Sol Bernstein.
The head of JW3, Raymond Simonson, said he had long hoped to set up a Jewish comedy festival in London. "We spoke about access to Jewish culture, and right from the start comedy felt like a key thing," he said.
This followed the thousands who flock every year to the Jewish Book Week and the Jewish Film Festival, which hit the headlines this month after it fell out with its venue – the Tricycle Theatre – over funding from Israel amid the crisis in Gaza. "I always thought it was striking that there wasn't a comedy festival," Mr Simonson added.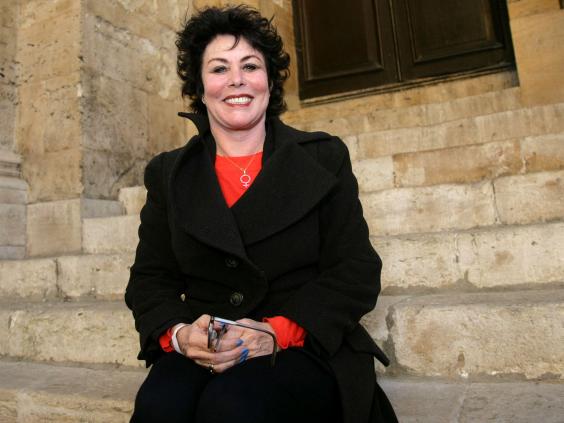 The ongoing situation in Gaza has had an impact on stand-up comedians, Mr Simonson said. "One or two are getting a tough time at the moment, being booed when they talk about their Jewish heritage even though they don't reference the situation over there." Bennett Aron, for example, a Welsh-Jewish comedian, has been heckled in recent weeks when speaking of his Jewish heritage.
"It's a real shame if there are Jewish comedians questioning whether they might not want to mention they are Jewish," Ray Simonson continued. "This festival is a celebration of Jewish comedy that we know millions of Jews and non-Jews in this country have enjoyed." The festival will be staged from the end of November, and the organisers hope it will became an annual event that will continue to expand.
"I hope this comedy festival can draw comedians out," Mr Simonson said. "Those who don't use their Jewish identity or references in their comedy might feel excited about doing that. We're not asking for 'oy vey' comedy, they can do whatever they want."
Joe Bor, a British-Jewish stand-up, said he had done Jewish comedy gigs but never heard of such a festival.
"It can be difficult talking about Judaism on stage. In stand-up, you want to build a bridge to your audience and that can put up a barrier. In the US, they wear it more as a badge of honour."
He continued: "Given what's going on, we have a negative portrayal at the moment which doesn't help."
Mr Simonson explained that part of the difference between the UK and America was the tradition of comedy performing that went back to the Borscht Belt in the Catskills from the 1920s.
"Also part of it is a question of size. There are a few million Jews in America and there are 275,000 in the UK; we're not even a percentage of the population. Interestingly, I think the community has still punched above its weight in comedy in Britain."
Yiddish humour
"I've been in love with the same woman for 49 years. If my wife ever finds out she'll kill me."
(Henry Youngman)
"Belinda Carlisle sings, 'We dream the same dream'. But I can't believe that every night Belinda Carlisle has a wet dream about Wilma Flintstone."
(David Baddiel)
"I went out with a guy who once told me I didn't need to drink to make myself more fun to be around. I told him, 'I'm drinking so that you're more fun to be around.'"
(Chelsea Handler)
"Anyone can be confident with a full head of hair. But a confident bald man – there's your diamond in the rough."
(Larry David)
"What if everything is an illusion and nothing exists? In that case, I definitely overpaid for my carpet."
(Woody Allen)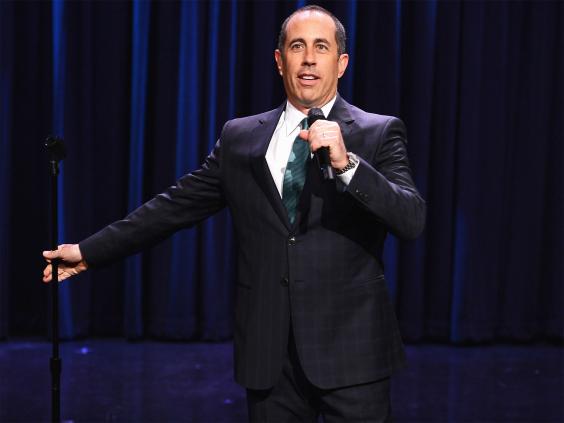 "It's amazing that the amount of news that happens in the world every day always just exactly fits the newspaper."
(Jerry Seinfeld)
"Behind every successful man is a woman. Behind her is his wife."
(Groucho Marx)
"I have no sex appeal, which kills me. The only way I can ever hear heavy breathing from my husband's side of the bed is when he's having an asthma attack."
(Joan Rivers)