In its heyday, Margate attracted millions of holidaymakers a year and was the preferred seaside destination for Londoners from Del Boy to Chas and Dave.
Now the Kent seaside resort hopes to revive its fortunes by rebuilding its iconic Dreamland amusement park to attract a more modern London tribe: the hipsters. 
After an 11-year fight to save the site from developers, Dreamland Margate will next year open as the "world's first heritage amusement park" with vintage funfair rides and original fittings.
The town, which was named among some of the most deprived in Britain after the recession, has seen its fortunes change with a regeneration programme spearheaded by the opening of the Turner Contemporary gallery in 2011.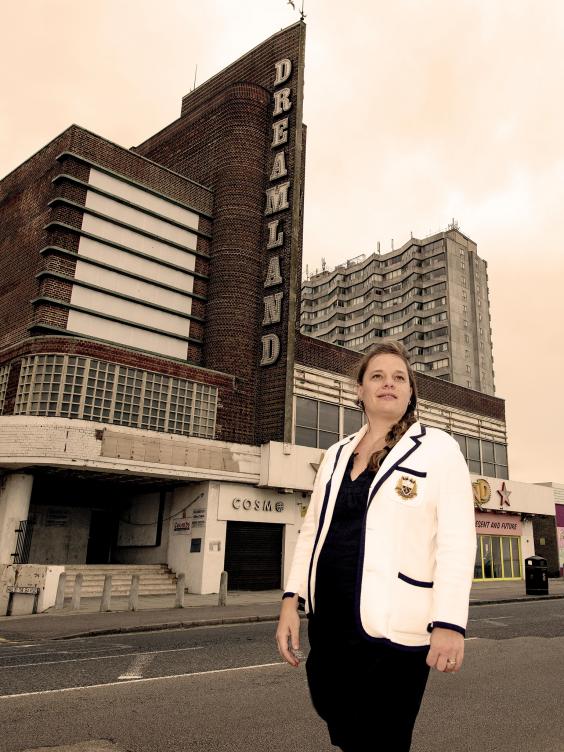 Now the council hopes the reopening of Dreamland will once again have holidaymakers filling the town – particularly wealthy, young Londoners with a love of vintage.
Eddie Kemsley, director of Dreamland Margate, said: "It has to be cool enough and current enough for the hipsters to get on the train to get out of London."
But she made it clear that there was no wish to alienate "the bucket-and-spade brigade who are there for a nice day out with the family".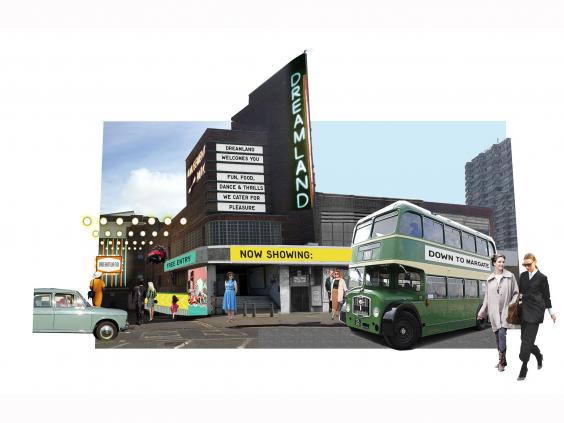 The creative team, led by Wayne Hemingway, co-founder of fashion label Red or Dead, wanted to keep Margate's historic past "in the DNA" through the site, starting with rebuilding the listed Scenic Railway, the oldest roller coaster in Britain. "When you have this amazing piece of heritage, it's a natural progression to look at what other rides there are," Ms Kemsley said.
The 16-acre amusement park will include 15 rides dating back to the 1920s, many the last remaining examples of their kind. These include the Caterpillar, a ride that shrouded users in darkness and proved popular among "courting couples" in the 1950s.
Dreamland is one of the oldest amusement parks in Britain, dating back to the railway boom of the early 1860s when it was operated by circus impresario "Lord" George Sanger. At its peak, the site had 2.5 million visitors a year. It closed in 2006.
Reuse content