Police have intervened to stop a potentially lethal gas being used during a controversial Edinburgh Fringe comedy show by the right-to-die campaigner known as Dr Death.
Dr Philip Nitschke was told hours before he was due on stage that he could not use gas cylinders needed for a key part of the show.
He had brought his updated euthanasia machine, Destiny, to Scotland, and planned to invite audience members to join him on stage and experience being "gassed" to show how "a peaceful and reliable means of death" is carried out. He was to have used cylinders containing 100 per cent nitrogen, but that was blocked.
"Things aren't going ahead as planned," he told The Independent. "The police and council have moved to close down any demonstration of Destiny. They got in touch with our gas supplier and told them not to sell us the cylinders. We tried to compromise and said we would abandon the use of pure nitrogen, as they said it was dangerous, and that we would use air instead.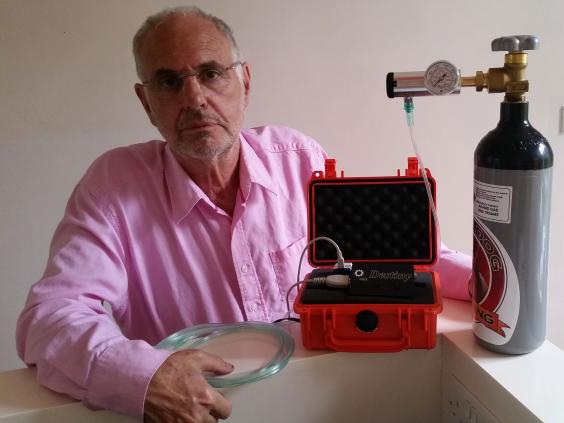 "They said that would probably be all right but when we went to get our cylinders we were informed they were not going to sell us those either. This is air. I've never heard of a law that says you can't use cylinders of air on stage."
The show, Dicing with Dr Death, went ahead but without its controversial main event. Promising to tell "the funny side of the right to die debate", it is due to run until 29 August.
A Police Scotland spokesman said: "We were made aware of public health concerns at a Fringe show where a gas canister is on the stage. Officers carried out a joint visit to the organisers alongside City of Edinburgh Council, which is continuing inquiries."
A council spokesperson said: "Officers have visited the venue and have given advice about how to comply with licensing conditions."
Reuse content