Samuel Beckett's little-known work as a composer will be showcased at the International Festival next week. On Tuesday, the Hub will stage a rare live performance of Quad, a 1981 work for TV, with a score devised by the playwright.
The piece, described variously as a "geometric mime" and a "mysterious square dance" consists of four performers in differently coloured hooded robes walking silently around and across a square in fixed patterns.
Beckett's percussion soundtrack sets their pace. It will be performed in Edinburgh by actors from Peter Pan Theatre Company and students from Scottish Ballet; the mathematician Conor Houghton will also present a lecture demonstration of the piece and its patterns.
Quad is thought to be a companion piece to Waiting for Godot, a physical representation of the endless separation and coming together of Vladimir and Estragon.
As with Godot, Beckett's directions are at once specific and frustratingly vague, stipulating that the four performers should have distinctive footsteps and sounds ("say drum, gong,triangle, wood block"), but that they should also be "as alike in build as possible. Short and slight for preference … Adolescents a possibility. Sex indifferent."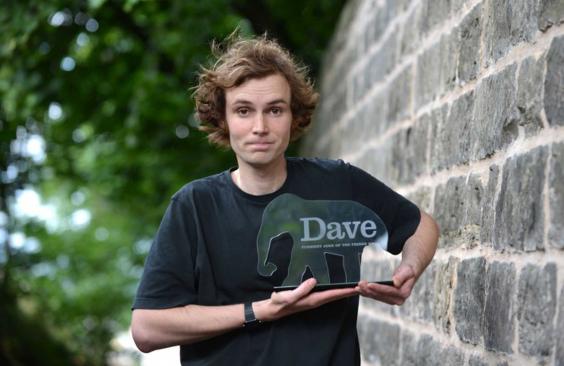 Nice trophy, shame the joke won't be funny anymore
Congratulations to Rob Auton, whose joke – "I heard a rumour that Cadbury is bringing out an oriental chocolate bar. Could be a Chinese Wispa." – has been deemed the funniest on the 2013 Fringe in the annual competition run by the TV comedy channel Dave. But Nick Helm, who won the prize in 2011, has some sobering words for Auton in his current show One Man Mega Myth. In a hilariously bitter opening section, Helm laments the fact that he has never won anything, apart from Dave's accolade – which, he points out, immediately rendered his best material "completely unusable". Still, at least the trophy is nice.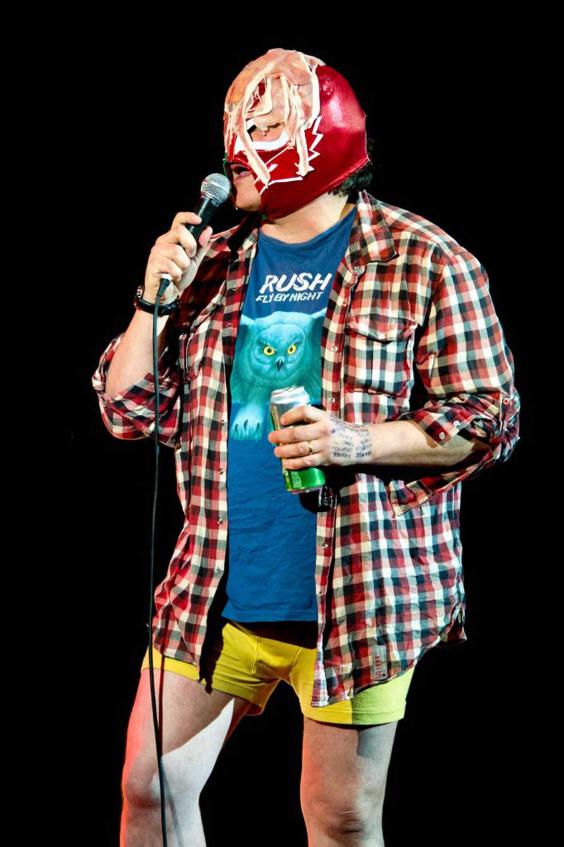 This guide to the city's secrets is just what the Doc ordered...
Want to know where Stewart Lee and Doc Brown spend their box office cash or where Josh Widdicombe and Isy Suttie like to go for dinner? The answers can be found in Secret Edinburgh, a neat guide to the city written by comedians. The book, produced by the comedy website Such Small Portions, includes Doc Brown's paean to his favourite sweetshop (Choco-Latte), Lee writing in character as Canadian stand-up Baconface about the stacks of vinyl at Backbeat Records, Jim Jefferies' ideal pub crawl and Sara Pascoe sharing her favourite spot to eavesdrop, the sauna at Warrender Pool – so mind what you say.
Fresh frontiers (and food) for theatre
The Forest Fringe, home of experimental performance at the Fringe, has a new home at the Out of the Blue Drill Hall in Leith this year, but audience members will not spend much time sitting in the stalls. Among the shows are Rest Area, an erotically charged encounter in the back of a van, and Walking: Holding, in which audience members are walked around the city by strangers, holding hands. Elsewhere, ticket-holders for Only Wolves and Lions are invited to join fellow guests around the table for dinner, provided they bring a raw ingredient to add to the pot.
Reuse content