London's West End is often criticised for its soaring ticket prices, but north of the border one show is proudly boasting the "most expensive seat" at the Edinburgh Festival Fringe.
Goodstock opened at the Attic on Pleasance Courtyard with all tickets under £10 – except for one special seat priced at £615. If that seems expensive, it is all for a good cause: raising money for the charity Breast Cancer Now.
Olivia Hirst wrote the play about BRCA1, the cancer-causing genetic mutation that has affected three generations of her family. The writer and performer wanted her show to raise awareness about the issue and attract donations to a cancer charity as well.
BRCA1 is the gene that actress Angelina Jolie carries. In 2013, the Hollywood star had a double mastectomy to dramatically reduce her risk of developing breast cancer; in March she revealed she had had her ovaries and fallopian tubes removed, also as a preventative measure. Jolie, whose mother died from cancer, was told by doctors that without the surgery she had a 50 per cent chance of developing ovarian cancer.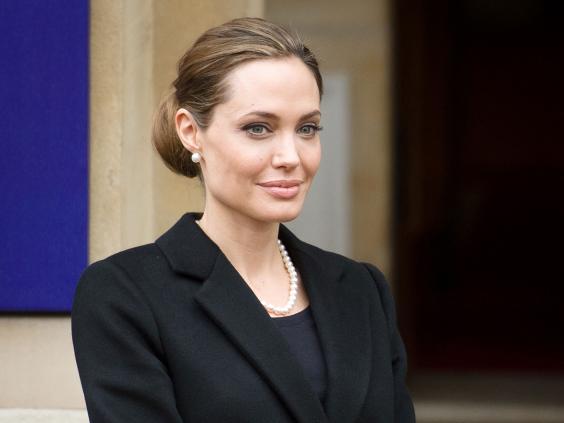 Hirst said Jolie's news was "a big moment. What Angelina Jolie is doing is brilliant.... When she announced it I thought it would be important to push the show through and keep writing. It's for people and families that aren't Angelina."
Hirst, who is 26, will undergo surgery in four years to have her breasts removed, surgery that will save her life. Her play explores myriad issues around the gene carried by her, her grandmother and her late aunt, and which greatly increases the risk of developing cancer.
"I wanted to write something medical and factual, but also entertaining," Hirst said. "I thought, why not write about what you know?" The piece came out of her time as part of the Royal Court Theatre and Soho Theatre writing groups.
Telling her story in front of strangers "is scary" but also cathartic, she said. "It's important and gets people talking about it. It stops people being embarrassed."
"This is a play written about my relatives without their permission," she said. "They won't mind, I hope."
Her parents have seen it, but her grandmother Kathleen Hirst, who is a character in the show, has not. "She has read the script and was very nice about it".
Hirst stars in the show alongside Illona Linthwaite, who plays her grandmother, and Rianna Dearden, who plays several characters and provides musical accompaniment.
The Breast Cancer Now seat came out of discussions of what the show could do beyond raising awareness. It is "a normal seat, consisting of metal, plastic and perhaps some slight cushioning, but with the most expensive price tag at the Fringe," the writer said.
The £615 matches the cost of the NHS tests for BRCA1 as well as the associated support and counselling. If the seat is occupied for a full week its ticket sales will raise £4,505 – selling it for the whole run would bring in £15,990 for the charity.
The Edinburgh Festival Fringe and the Edinburgh International Festival both opened on Friday night, the first simultaneous opening in 18 years.
The international festival brings to the city 2,300 artists from 39 countries. The Fringe has 3,314 shows this year, with acts from 49 countries. Both festivals run until 31 August.
Reuse content