It is a measure of the status of Angels Costumes that being directly involved in only three Oscar-nominated films last Sunday seemed, if anything, a mild anticlimax. Often, there are more. On the main landing of the company's offices, there's a mannequin dressed in 1920s Fantastic Beasts and Where to Find Them outfit. This stands next to displays from the other two Oscar contenders from this year, Florence Foster Jenkins and Allied.
In the event, one of the films, Fantastic Beasts, won best costume design. That makes 37 films that Angels have worked on that have picked up the award – a list that stretches back to 1948 and Laurence Olivier's Hamlet. The company's history extends back far further than that. 
Given the respectability and prestige that now surrounds Britain's pre-eminent costumiers, it comes as a surprise to discover that the family business actually started with… dead men's clothes. Ask Tim Angel OBE about the origins of the company which has clothed movie stars from Noel Coward to Benedict Cumberbatch, from Jean Simmons to Cate Blanchett, and he tells a dark, Dickensian story involving synagogues and cemeteries. 
Tim's "great-great-great-great-great" grandfather Daniel (he counts the numbers on his fingers) came to England from Germany. This was early in the 19th century. Like many other Jewish immigrants, Daniel, a tailor, settled in a London "rookery" (that's to say, slum) in what is now Covent Garden. He and his family eked out a living altering clothes for people. Daniel eventually set up a barrow flogging their wares on Dudley Street. However, in a period before that, when he had been struggling to make ends meet, he had taken a job as a synagogue cemetery keeper in Balls Pond Road.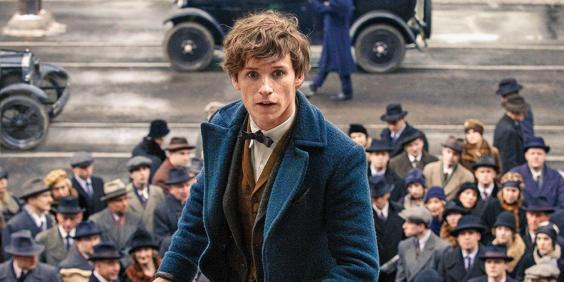 "Where did they get hold of the hand-me-downs? That had always puzzled me," Tim ponders over just how his forebears sourced the clothes they began to sell. "I think when the wives were burying their husbands, somehow he was moonlighting and probably said to the wives, 'if you've got any of your husbands' clothes, I'll take 'em, I'll sell 'em…'"
Daniel's entrepreneurial son Morris was the brains behind what became Angels Costumes in 1840. Actors in Victorian melodramas became regular customers – and didn't mind the ghoulish provenance of the clothes at all. The business grew and grew, changing from retail to rental along the way.
Now, six-and-a-half generations later, Angels' main base is in a huge warehouse in Hendon, employing 120 people.  There are a staggering eight-and-a-half miles of costumes of every description hanging here. You could clothe several armies with the military gear on display.
Angels is a fetishist's delight. One very chilly room is full of fur and leather. Another is devoted entirely to women's underwear – everything from drawers to camisoles and lingerie. In costume dramas, actors will often wear period undergarments to ensure that the overall look of their outfits is correct. For a recent movie, a well-known actress playing Marilyn Monroe wanted to be true to her character and to wear nothing underneath her skirts. She wasn't quite the same shape as the real Marilyn and so Angels came up with special underwear which made it look as if she was going al fresco.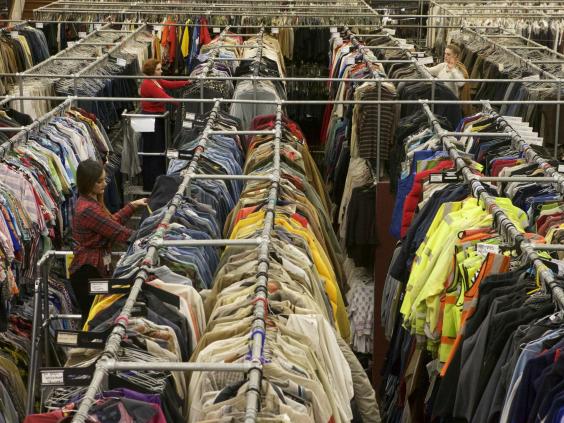 In the part of the warehouse devoted to "ethnic" clothing, there are aisles full of tartan bonnets and kilts. (Anything that isn't English is "ethnic.") 
The warehouse is a frantic hive of activity on the day I visit. The company is made to sign non-disclosure agreements about new films it is working on but it is known that it has recently provided costumes for Stephen Frears' new feature Victoria and Abdul, in which Judi Dench again stars as Queen Victoria; for John Cameron Mitchell's wondrously bizarre How to Talk to Girls at Parties, starring Nicole Kidman and Elle Fanning, and for Darkest Hour, starring Gary Oldman as Churchill.
Making a tour of the premises, you feel a bit like children's character Mr Benn entering through the magic door. There are endless intriguing artefacts, documents and drawings. In the clothes cutting room, you can read ledgers which have the waist and leg measurements for everybody from Gertrude Lawrence to David Bowie. On a desk are ribbons and purple hearts. (When they work on military and period movies, Angels staff members go to extreme lengths to ensure that the medals on soldiers' chests are all 100 per cent accurate.) There is a drawing by Princess Margaret for the design for her costume for Old Mother Red Riding Boots, a pantomime she and the then Princess Elizabeth performed in at Windsor Castle in 1944.
Hanging on one wall are letters from an old customer, Charles Dickens.
"Dickens' works would appear in pictorials which were bi-monthly publications and he'd want the characters illustrated. He would send us a letter explaining what the character looked like. We would provide the costume for his illustrator to base the images on," Jeremy Angel, Tim's son and representing the seventh generation of Angels to work in the business, explains.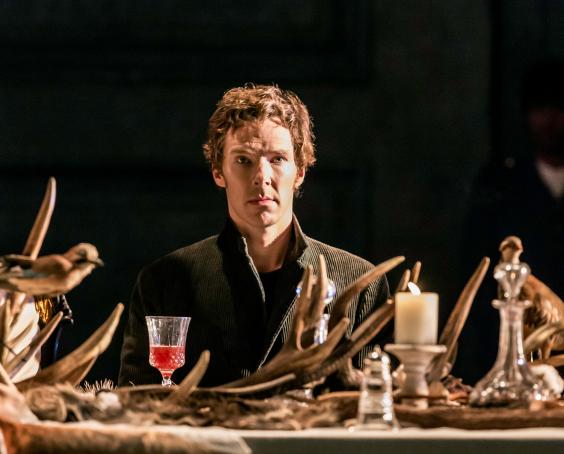 Next to the Dickens letters are manuscripts relating to the murderer Dr Crippen, who sold his wife's clothes to Angels after killing her. There is a letter in which Angels complains to the authorities that it is a year since Crippen has been hung and that the police still haven't returned the wife's clothes (which they want to rent out).
There is a picture of David Hemmings in Tony Richardson's The Charge of the Light Brigade and one of pop star Adam Ant wearing exactly the same jacket. (Angels prides itself on the way it recycles costumes.) Nearby is the costume Sean Bean wore for Sharpe, when he was drafted in to the series after the original actor Paul McGann broke his leg, and the one Benedict Cumberbatch wore for his Hamlet.
Angels' first foray into film came in the silent era. It made the costumes for Maid of the Mountains (1913) and provided leading stage actors of the day with the outfits for their appearances in front of the movie cameras. It also made the outfits for the front-of-house staff working at the old "picture palaces", as the luxury cinemas of the 1920s and 1930s were called.
Last year, Tim received a Bafta for Outstanding British Contribution to Cinema. "As behind-the-scenes people, our contribution is not normally recognised," he said in his acceptance speech and was clearly touched by the recognition. Nonetheless, he doesn't seem that much interested in staying in the limelight or basking in his own successes. I speak to him two days before this year's Oscars and he acknowledged he very much doubted that he would manage stay up to see the show.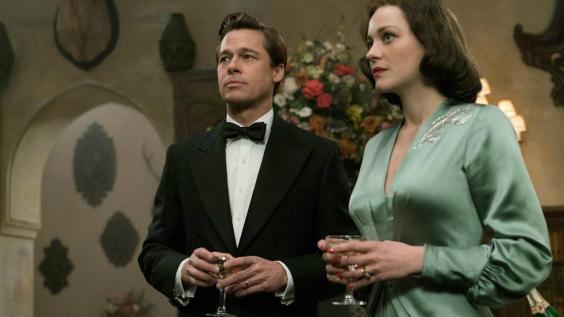 These days, Angels devotes as much of its energies to high-end TV drama as to feature films. Budgets for the TV projects like The Crown and Game of Thrones are often now far higher than those for the cinema ones.
"Even in my lifetime, I've seen it go from black and white to colour, which was a nightmare. Movie-wise, the cameras have got better – the quality has got so much better," Tim, who was born in 1949, recalls.
Early in his career he helped dress Peter Gilmore, complete with his waistcoats and magnificent sideburns, in the BBC's seafaring saga The Onedin Line. More recently, he has worked on Tom Hardy's Taboo – and clearly relished both experiences in the same way. "I love doing rough stuff, I love doing Victorian… really rough characters," he enthuses. 
One thing hasn't changed. Costume is (as Tim puts it) "very low down on the pecking order". The craft is rarely acknowledged and producers often try to skimp on paying too much for it.
"And yet, if you ask an actor, they will tell you that sometimes, it is the costume that creates the part." He tells the story of Eddie Redmayne in The Theory of Everything, who worked his way into playing Stephen Hawking through the period clothes that Angels provided.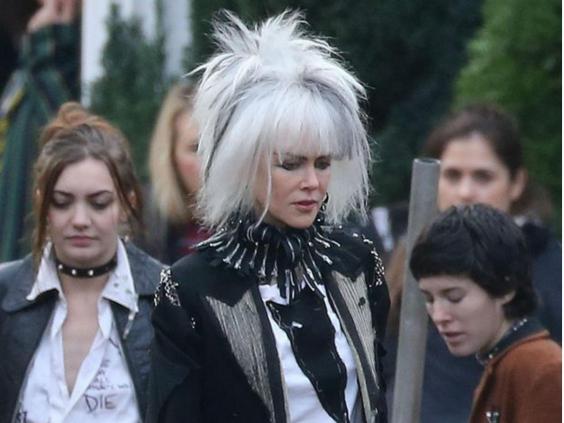 Among his bugbears, Tim can't hide his annoyance at actors who decide to keep their costumes – and don't pay for them. Glenn Close has it written into her contracts that she can keep her outfit, so that is fair enough. "I haven't got a problem with that. She has got her Cruella de Vil outfit, she is lovely and it was made with a view that she could keep it."  He also had a gentleman's agreement with Christopher Lee, who would keep the suits that Angels made for him (every bit as well tailored as anything to be found in Savile Row) but he would always pay a fair price for them. Angels even made some for him specially. Others, though, make off with their clothes without asking. That, in Tim's book, is very bad form. "They're all paid ridiculous money and everybody else in the world has to dress themselves on much less," he says of the clothes-grabbing movie stars (whose names he refuses to disclose.) 
It's nearly 180 years since Angels was founded and the company continues to grow. "We've got incredible stock," Tim says. "From Roman armour to cavemen right the way through to about 2010, army, navy, civilian, old broken down, very smart, very poor, we've got it," he says. "We are working on maybe 40 different productions at one go." 
The business that started with his ancestor selling on dead men's clothes and hand-me-downs from a barrow in Soho has long since turned into Britain's leading costume suppliers – and what's most remarkable is that it remains as much a family business now as it was at the very beginning. 
(Oscar nominees 'Allied' and 'Florence Foster Jenkins' and Oscar winner 'Fantastic Beasts and Where to Find Them' all had costumes from Angels. Tours are available of the Angels costume house but need to be pre-booked, http://angels.uk.com/tours)
Reuse content