Not since Sam Mendes made American Beauty has the cinematic debut of a stage director been so anticipated. Step forward Australian director Benedict Andrews, best known in Britain for his brilliant award-winning work at the Young Vic, directing Gillian Anderson and Ben Foster in 2014's A Streetcar Named Desire, as well as Three Sisters in 2012. For the English National Opera, Andrews directed Puccini's La Bohème. Praise and awards have become standard responses to his work.
For his movie debut, Andrews is revisiting Blackbird, a play he first directed in November 2005 at the Berlin Schaubühne. Written by Scottish playwright David Harrower, the two-hander, partly inspired by the crimes of sex offender Toby Studebaker, sees a woman confront a middle-aged man 15 years after he sexually abused her. Blackbird was most recently performed in New York City with Michelle Williams playing Una.
The movie makeover has seen the play given a new name, Una, and the action opened up, with more characters appearing and we also see the night of the crime when Ray abused 13-year-old Una.
"I had no interest in making filmed theatre, or making a kind of filmed version of the play," says Andrews about the changes. "The ambition from the get go when I started making films was that they would be distinctly cinematic and use the camera and use the media in a cinematic way and it was kind of just a real thrill to discover that".
He worked with David Harrower to explore different aspects of the play, to widen its scope, and open the play up. The play took place in one claustrophobic room and now it takes place over different time frames and locations.  He thought Blackbird was ripe for turning into a film because, "There is something especially cinematic about two people finding each other, who have to face each other off. Cinema is a great medium of the encounter."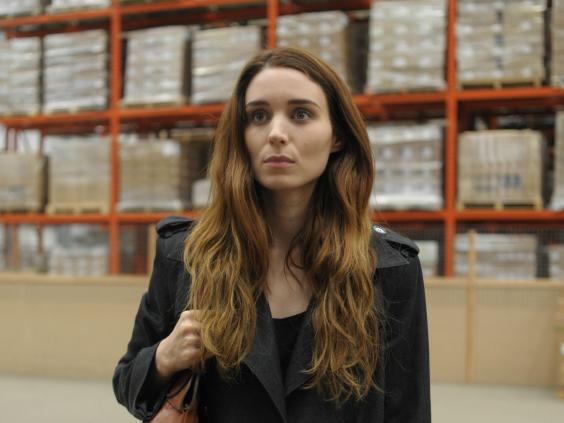 It's also a play with a difficult subject matter. One that Andrews acknowledges but wants to break the taboo of. Pedophilia is almost something that people don't like to go into and they definitely don't see it as entertainment.
"It was the subject matter about two people who are recovering from something that shook both of their lives up and blew both of their lives apart. The piece certainly isn't a kind of Sunday magazine supplement piece, but really this is a subject that our society needs to talk about. These stories have been suppressed and repressed and not talk about for too long."
His goal is to make the audience feel empathetic with Una as she tries to sort out the "very deep emotional knot between what was clearly abuse and what damaged her life entirely and what felt like love to her at the time. It is a very confused emotional state."
His first instinct was to cast American actress Rooney Mara as Una, despite the British setting, "That meant asking her to do an accent, which I think she does a fantastic job of and Ben Mendelsohn, who plays Ray, he could be an Australian living in England."
But for the other roles, there was a complete different philosophy; "The very small roles are filled with interesting British actors alongside really smart street casting," says Andrews. "It was important to me that a lot of the people were absolutely authentic and local. So a lot of people in the pub, are really the guys who frequent that pub down on the Kent Coast. Ray and Una are very difficult roles to cast. The whole film is based on their chemistry."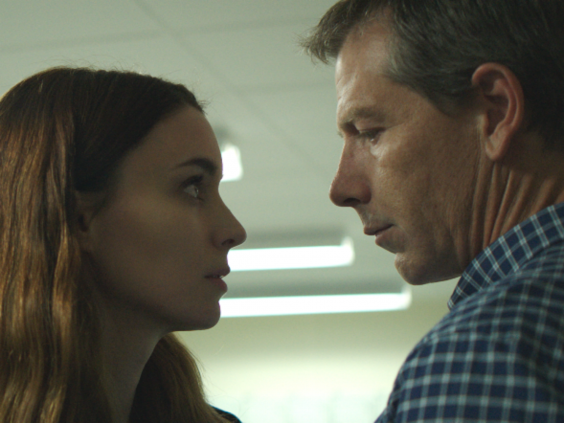 One adaptation that Andrews did make was in the rehearsal room, which was probably a good thing for the actors as Cate Blanchett, a regular collaborator with Andrews on stage has described his rehearsals as "muscular – brutal even".
He explains, "I didn't want to do it, over and over in a rehearsal room like I need to do in the theatre, we just had to have it [the performance] happen once in front of the camera. So it's a different mechanism. What I do in the rehearsal room, and what I was doing with them [Rooney and Ben] is push people to be truthful and help them understand what they're playing so they can give brave performances."
His most recent play with Blanchett was a production of Jean Genet's The Maids, which also starred Isabelle Huppert and The Night Manager's Elizabeth Debicki. In the Young Vic production of Streetcar, Gillian Anderson won the Evening Standard Theatre Award for Best Actress. He seems to have a penchant for delivering strong female performances. On pitting two of the world's great actresses, Blanchett and Huppert together, he says, "What is common to both of them is kind of a relentless pursuit of truth. They don't want to just be part of something easy or obvious. They want to be part of things that are kind of pushing the boundaries and pushing them."
Blanchett also said about him, "Everyone wants to work with him… He shakes up a company with his energy… he has an incredible visual sense and he can wrestle any text to the ground."
He's a director known for taking traditional texts and remixing them.
For his version of A Streetcar Named Desire, he surprised audiences by both modernising the setting and having a revolving stage. It has been called cinematic. He says, "Film: it's been a real passion of mine for a long time and people had often reflected upon the fact that my work in the theatre felt deeply cinematic and I don't think that they meant it looked like realism, because my theatre certainly doesn't. There is sort of deep space in it and you know people would even talk about with their revolving set in Streetcar that it felt like it was forcing the audience to go into an experience of editing the piece in their mind as it went from long shot to close up."
Whether he is directing opera, theatre, film or writing poetry, he believes that there is a unifying factor in his work: "I'm interested in people whose experience means that they become strangers to themselves. And becoming strangers. We followed them to extreme places of being alive. They are confronted with becoming outsiders. in their own lives and their societies."
This might explain why the director, who was born in Adelaide in 1972, chose to move to Iceland's capital Reykjavik. "I think that's become part of my life," he says. "It is what poetry allows us to do in a way that instead of seeing things in a usual or habitual way, poetry forces us to tear the veil off things and to look with fresh eyes and find fresh voices. That is something I've always been attracted to and I guess for me the space of theatre has been a kind of experimental laboratory into questioning what it means to be human. And therefore, I guess, yes, the experience of seeing things with a stranger's eye is an important part of my work. And yet literally by being an Australian living in Iceland that's become part of my life story."
Una will have it's European Premiere at the London Film Festival on 9 October. It also plays on the 10 and 13 October
Reuse content