When director Kevin Macdonald signed up Dennis Kelly to script his British submarine thriller Black Sea, he didn't ask him to watch underwater classics such as Das Boot, The Hunt for Red October or Run Silent, Run Deep.
Instead, he initially assigned him the 1953 French film The Wages of Fear, about a group of penniless men hired for a perilous job to extinguish a fire at an oil plant, and 1948's The Treasure of the Sierra Madre, about a hunt for gold that corrupts and corrodes all involved. Both centre on desperate people crazed by the prospect of wealth; both, as Kelly puts it, "have fuck all to do with submarines".
If you know anything about the careers of Macdonald and Kelly, that they avoid the obvious choices is unsurprising. Kelly, a playwright-turned-screenwriter, has hit the big time in the past few years with the unlikely double-whammy of his stage musical adaptation of Roald Dahl's Matilda (co-written with Tim Minchin) and Channel 4's incredible conspiracy thriller Utopia. Macdonald, meanwhile, has been similarly eclectic, first making his name in documentaries, winning an Oscar for 1999's One Day in September, before trying his hand at everything from political thrillers (The Last King of Scotland, the US remake of State of Play) to Ancient Roman adventures (2011 Channing Tatum-starrer The Eagle).
Still, the submarine sub-genre of Black Sea is, for both, a new port of call – uncharted waters, if you will. A taut, pulp drama, it stars Jude Law as Captain Robinson, a gruff ex-Royal Navy man turned marine salvager who, after being made redundant, is tipped off about $182m of Nazi gold lying on the bed of the eponymous body of water in south-east Europe. With the aid of a shadowy financial backer, Robinson gathers a rag-tag group of Russian and British mariners to navigate a sub down to the murky depths. But not everything goes to plan, of course.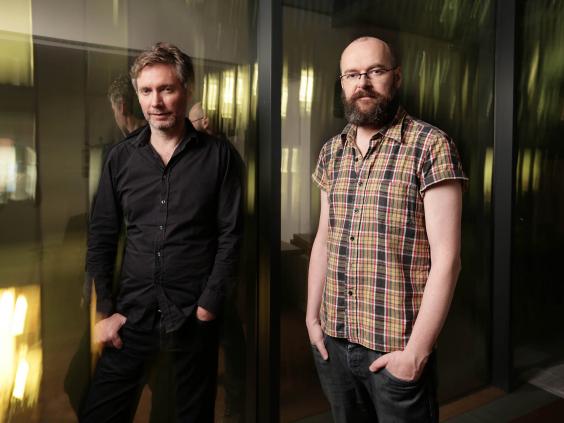 "The original inspiration for me was the Kursk disaster," explains Macdonald, referring to the tragedy in 2000 in which an explosion aboard a Russian sub left all 118 crew members dead. "I thought it was one of the most terrifying scenarios you could think of. From there I wanted three things. Firstly, that it wasn't military. Secondly, that it [contained this] Treasure of the Sierra Madre idea of greed, and thirdly that it was about men being thrown on the scrap heap of life. It's an entertainment film, but there's a strong political undertone."
The embodiment of Black Sea's class war is Jude Law's Robinson. For the role, in which he adopts an Aberdeen accent, the actor worked on a British military sub just off Gibraltar. "He slept in a room with 18 other people," reveals Macdonald, "and they got him engineering work – six hours on, six hours off."
Law's role is about more than physical trials, however. Robinson is referred to as a "penguin": skilled in water, useless on land. He is a bitter victim of job cuts, of the faceless "them", as he says – referring, presumably, to corporations, bankers, the  1 per cent – that he feels use and abuse working class men such as him.
"Men" being the operative word: Black Sea, suffice to say, does not pass the Bechdel test. "Submarines are a masculine world and to say otherwise would have been false," says Kelly. "And there is something about men being tossed away. We live in a culture where the gap between rich and poor is getting bigger and entire towns are thrown on the scrap heap. And I think certain men find that difficult, because they're brought up to be a 'man'." "My joke to Dennis," adds Macdonald, "is that it's The Full Monty on a submarine."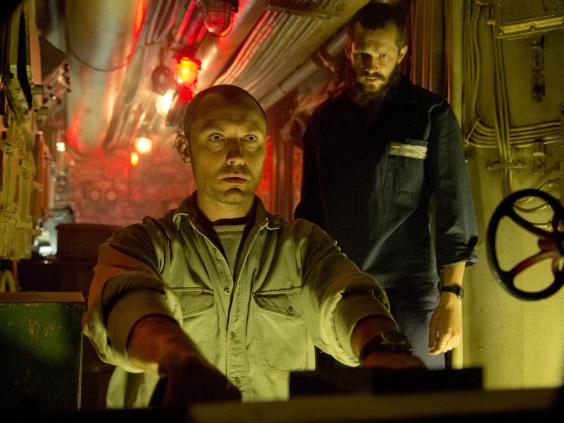 Robinson's rage against "them" is ultimately his downfall. It's what informs his grand and fateful promise to share the gold equally among the crew – one that prompts another character to ask what happens when everyone figures out that the fewer people there are, the more their share increases?
"It's a really interesting place to put these dangerous, desperate men," explains Kelly, "because it's a hostile environment but if you don't do your job on a submarine, everyone dies. They have to co-operate. That's what the film's about for me. The greed element is interesting as well. It's easy to say it's about greed, but these are working guys. They're not going to get the big pay day. This isn't Ocean's Eleven. They're not going to win and be able to gamble more in Vegas. It's more that they're never going to have to clean shitty toilets again."
Moral ambiguity is a marker of Kelly's work. Take Utopia, for instance: a comic-book style thriller that centred on a plot to sterilise a large part of the human race – via a potentially lethal flu strain – to prevent the impending doom of an over-populated planet. In doing so, it asked: can the deaths of thousands be justified if it saves millions? It was mind-scorchingly smart. And yet, despite being picked up by HBO for an American remake by Gone Girl's Gillian Flynn and David Fincher, its ratings were bafflingly low. Shortly after Series 2, it was cancelled by Channel 4.
"I think we all knew it was coming," says Kelly. "The people who liked it really liked it, but the ratings were just bad. I don't know why. I think going out in the summer didn't help. It's gutting not being able to finish the story. We did want to do a special. We said to [Channel 4], 'I could finish it off with a two-hour special,' but they weren't going for it. I understand, though. It was a risky show to do."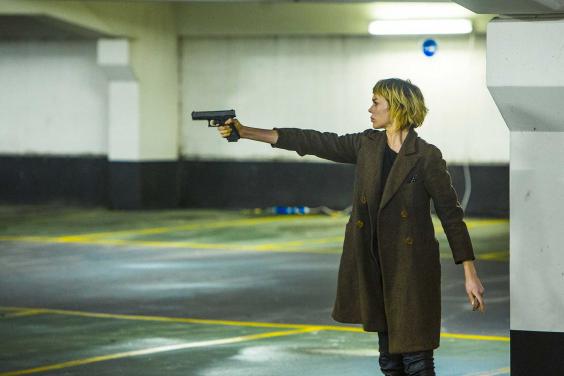 "It was ahead of its time and that's how culture works," chips in Macdonald. "What's original isn't instantly popular because it's different. They'll be buying the box set by 2027."
Such an attitude is to be expected of Macdonald, a director who has resisted the lure of Hollywood – especially after a fraught encounter with the studio system over his bid to make a more serious-minded State of Play – and remains committed to uncompromising ideas. Ultimately, though, he hopes that Black Sea will be a crowd-pleaser.
"The fact that it's British, it's dark, its central character is ambiguous – all these things mitigated against it being a huge studio movie," he says. "You can't expect $50m to do something a bit unusual.
"I think cinema is becoming [divided] in an extreme way between arts cinema and big entertainment movies," he continues "Some British movies do cross between the two. There's Pride, which is a huge financial success. But then there are movies like '71, which has been well reviewed but is [mistakenly] being treated like an art movie by audiences .... The idea of Black Sea was to make something popular, that is genre, that is a recognisable thing, but also is a bit smart and idiosyncratic. I guess it's what people would call a Seventies-type movie. Those movies  don't have quite the place they used to … but," he says, tongue moving to cheek, "that will all change after our movie is a £20m hit."
'Black Sea' is released on 2 Dec
Reuse content