Matt Smith is talking tattoos. Specifically, tattoos of his face – permanently etched into the skin of some of the more hardcore Doctor Who fans. "I've seen some weird stuff," he says, shaking his head.
"I've seen women with those tattoos. There was this very nice lady and she had this huge tattoo of me, and she was with her husband…" He groans on behalf of this very accepting spouse. "No one wants to see that every morning." He's being modest. The former Doctor Who star may be a little unconventional-looking – his head shape is more rectangular than oval, his forehead expansive, his eyes set back, and his ears jut out – but, as Benedict Cumberbatch can probably attest, that's not always a disadvantage.
Smith, who could've partnered Cumberbatch on Sherlock but lost the role of Dr Watson to Martin Freeman, has a face it's hard to forget. Especially this year. To come, he has a hush-hush role in summer blockbuster Terminator Genisys – the fifth episode of the sci-fi franchise that will see Arnold Schwarzenegger reprise his role as the time-travelling cyborg.
He's just completed Pride and Prejudice and Zombies, Burr Steers' adaptation of the cult graphic novel that splices Jane Austen's classic with the living dead. And he is currently taking the lead in the post-apocalyptic Patient Zero, alongside Games of Thrones' Natalie Dormer. Factor in Smith's appearance on stage in the musical version of Brett Easton Ellis' American Psycho and it's clear that he has a nose for cult projects.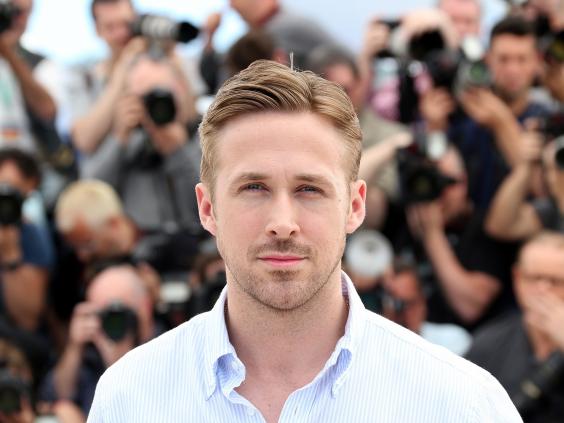 His latest, actor Ryan Gosling's directorial debut Lost River, is a case in point. The film was savaged when it premiered in Cannes last year, with critics carping (quite rightly) that it was overly indebted to David Lynch and Nicolas Winding Refn, who directed Gosling in Drive and Only God Forgives.
Still, viewing it away from the feverish intensity of the Croisette, it boasts an unsettling, nightmarish quality that gets under your skin. Smith recalls watching it with his best friend. "He's usually pretty mute about everything… He'll come and watch me in a play and go, 'Yeah, it was alright.' [When I did] American Psycho, he was like, 'Yeah, you were OK, but the others were better.' But for this, he said, 'This film will stay in my dreams for a long time'."
A surreal saga shot in downtrodden Detroit, Lost River centres on Christina Hendricks' single mother-of-two Billy, who is lured into an increasingly shady world of exploitation in an effort to meet her financial commitments. Smith plays neighbourhood thug Bully, "a crazy lunatic who hasn't got a home", who patrols the streets in a throne-like armchair that's been strapped to the back of a convertible, looking to antagonise Billy's older son Bones (Iain De Caestecker).
Though not Smith's first foray into lunacy, given he played American Psycho's sharp-suited Patrick Bateman, there's something quite chilling about his work. His very presence causes Bones to either run or hide, and with good reason: one scene sees him cut off another man's lips with a pair of scissors. Flexing a six-pack, shaved head and gold-sequined jacket – almost as funky as the padded blue satin number he's wearing today – it's a light year from the Doctor.
According to Smith, Gosling set the tone – encouraging actors to probe their sub-conscious. "There's a very wonderful acting coach [on set], who you'd explore your dreams with," he says. "I love it. It's something I find really useful. I probably shouldn't talk about the process, as it's her thing, but you try and relate your dreams to your character in the story and you write your dreams down." So what did he jot down? Cue a mischievous smile. "That would be telling!"
While it might not be the weirdest film Smith has ever made – his clone tale Womb with Eva Green beats them all – Lost River proves he's got guts when it comes to leaving his comfort zone. Gosling, who had glimpsed Smith in an episode of Doctor Who by accident, was keen to pluck him from "commanding universes" and sending "spaceships… all to hell", as he puts it. "You put him in an empty place and there's an energy to that," he says. In return, Smith seemingly worships Gosling.
"I think the film has its own identity and has the identity of Ryan in it," he says. "There's a lot of him in the movie. That's why I'm really proud of it. For someone like him, who has a huge Hollywood career, he's still making brave, creative choices and making films like this, which aren't to everyone's tastes, I'm sure, but how good [is it] that someone from Hollywood is having a go and making them?"
Since completing Lost River, Smith headed to New Orleans to enjoy his first taste of studio excess, Terminator Genisys. "I love those movies [and] I'm very excited to be a part of those films," he says, cautiously. "Obviously I can't talk in too much detail about my role." His role has been largely kept under wraps, though rumours have it that he's playing a T-5000 – an advanced Terminator with the ability to brainwash humans.
With his character said to have a bigger presence in two further planned instalments, it caps a remarkable rise for Smith. Just six years ago, when he was announced as the eleventh and youngest Doctor, he was barely known. The papers greeted his appointment with the headline "Doctor Who?" But he brought a manic, clownish energy to the character – eating fish fingers and custard, wearing a fez and meeting Churchill.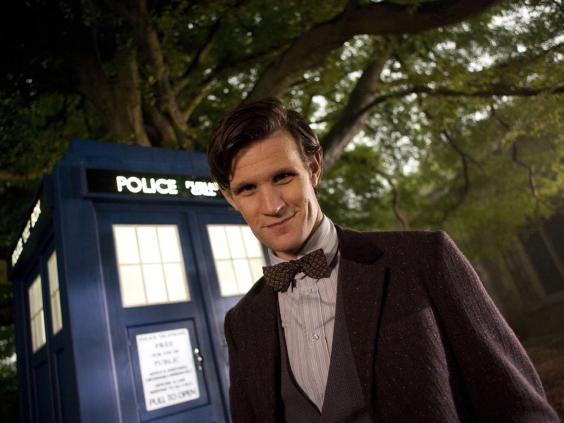 By 2011, during which time he dated model Daisy Lowe, he was nominated for a BAFTA. He is well aware of what he owes the show. "I'm ever grateful to Doctor Who," he says. "It changed my life and I wouldn't be here without it." Leaving after just three seasons could've been a miscalculation, but he bullishly disagrees. "Hopefully you go and find new challenges." Partly, he attributes his success in the US to the show's ever-increasing popularity there. "Doctor Who is really growing in America. In the last three years, I've really noticed that every time I go back, there are more and more people coming to the show."
Ironically, if the 32 year-old Smith's first-choice career had come to pass, it would almost be over by now. Raised in Northampton, where his father ran a plastics business, his early years were devoted to football. Obsessed might be the word. His grandfather had played for Notts County, though Smith had dreams of echoing his father's own position of choice – centre back. He got signed at youth level with Northampton Town, then later by Nottingham Forest and Leicester City.
A series of back injuries, however, put paid to his Roy of the Rovers dreams. "It was a nasty time, bleak, but at least I was just 16," he says. He was soon saved by a teacher who recognised his talent and ushered him towards auditioning for the National Youth Theatre, before he went on to study drama and creative writing at East Anglia University. He wound up getting a 2:2, but blames the average grade on the fact he was acting professionally for the final six months of his degree.
Best films to watch in 2015
Best films to watch in 2015
1/9 Suffragette - 11 September

Meryl Streep is bound to make a formidable Emmeline Pankhurst in Sarah Gavron's new film about the British women's suffragette movement of the early 20th century. Streep is again working from a screenplay by Abi Morgan who also wrote The Iron Lady.

Getty Images

2/9 Far From The Madding Crowd - 1 May

Thomas Vinterberg turns his hand to Thomas Hardy and British costume drama. Memories of the John Schlesinger version with Alan Bates and Julie Christie will be hard to exorcise. Carey Mulligan and the mercurial Flemish actor Matthias Schoenaerts star as Bathsheba Everdene and Gabriel Oak.

3/9 Jurassic World - 12 June

The third Jurassic Park sequel is finally here starring Chris Pratt. The storyline goes something like this - theme park gets dinosaur to attrack visitors and it all goes horribly wrong. Should prove a fun one among cinema-goers.

Colin Trevorrow

4/9 Terminator: Genisys - 3 July

Arnold Schwarzenegger kept his promise - he's back and he's trying to stop Judgement Day.

5/9 Spectre - 6 November

Bond is back for the 24th time. So is arch-villain Blofeld. Director Sam Mendes did a sterling job with Skyfall but the last movie ended on a very downbeat note with poor old Judi Dench signing out of the series. The challenge now is to reinvigorate a franchise that is already well into its 50s.

Rex Features

6/9 Cake - 20 February

It's Rachel from Friends as you've never seen her before as Jennifer Aniston plays Claire Bennett - a woman who initiates a relationship with a widower while battling hallucinations of his dead wife.

7/9 Suite Francaise - 13 March

It will be intriguing to see how Saul Dibb's long-awaited adaptation of Irène Némirovsky's novel deals with a problem that has often confounded British film-makers: how to portray French characters played by English-speaking actors in Nazi-occupied, wartime Paris without slipping into 'Allo 'Allo!-style caricature. Michelle Williams and Kristin Scott Thomas lead Dibb's promising cast.

8/9 In The Heart Of The Sea - 13 March

Chris Hemsworth plays tough seafarer Owen Chase in this dramatic Moby Dick movie.

Warner Bros

9/9 Cinderella - 27 March

Kenneth Branagh's live action remake of Disney's classic tale stars Downton Abbey's Lily James. Helena Bonham-Carter and Cate Blanchett also star as the Fairy Godmother and evil stepmother.

Disney
Still, it was better than an earlier plan: to take a degree in politics. Westminster wouldn't have suited him – he's far too honest – though pre-Doctor Who, he got noticed in BBC drama Party Animals, playing a political researcher. By this point, Smith had made an impact on stage, in productions of The History Boys and That Face, also making his West End debut in the Hollywood satire Swimming With Sharks, opposite Christian Slater.
In person, Smith is quietly spoken, shy even, yet he's ambitious too. He's already gone behind the camera for a half-hour drama for Sky Arts, Cargese – a bleak tale of a teenager who lures his best friend into a crime, written by playwright Simon Stephens. Smith shot it shortly after his audition for Lost River, and it's evident that Gosling's boldness rubbed off on him. "I really liked it," he says of the experience. "I will keep plugging away. I'm learning still."
Smith previously said he'd like to follow Kubrick: "a film in every genre". After Doctor Who and his Terminator outing, he's aware he needs to broaden his horizons beyond sci-fi. "It's never been a conscious thing and actually it's something that consciously I'll in future try and avoid," he admits.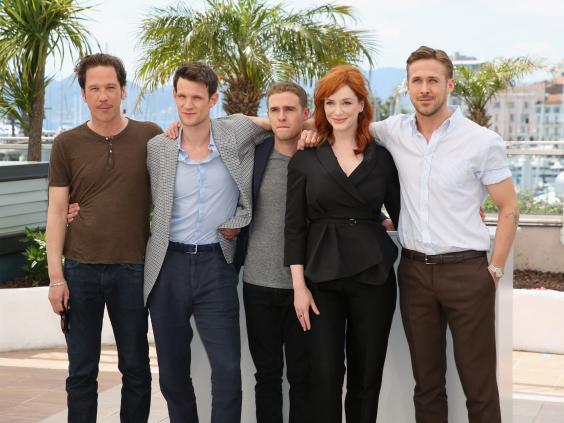 At least the upcoming Pride and Prejudice and Zombies – where Smith met his current squeeze, co-star Lily James – is a sort-of stab at a period piece. Taken from Seth Grahame-Smith's 2009 parody novel, with the sight of Elizabeth Bennet et al taking on the walking dead, it is likely to rile the Austen purists.
"I think the film has an edge," he says. "Just seeing the women fight is cool and sexy – there's something quite hip about it." It all points to the fact that there is life after Who, though Smith is superstitious. "You can never take anything for granted as an actor," he says. Nothing's permanent – not even tattoos.
'Lost River' is currently in cinemas and available on demand now
Reuse content