World of Warcraft and Assassin's Creed. Tomb Raider and Sonic the Hedgehog. Even Angry Birds and Tetris. A huge number of videogame-movie adaptations are about to hit the big screen.
Eyebrows may be raised – from Mortal Kombat to Hitman, history tells us that Hollywood seems incapable of making one that's any good – but as far as the business side of things go, they make good sense. Given the success of the gaming industry, it would be foolish to ignore such an expanse of recognisable brands and characters: they have a built-in audience that corresponds nicely with the movie-going demographic and, on the whole, make more money than they cost to produce.
Since what is generally perceived as the original videogame-movie adaptation, 1993's hopeless Super Mario Bros., 28 have been made. The likes of Street  Fighter and Mortal Kombat hit our screens in the mid-1990s, followed by Lara Croft: Tomb Raider (and sequel) and Resident Evil (and sequels), and more recently Hitman (2007), Prince of Persia: The Sands of Time (2010) and Need for Speed (2014).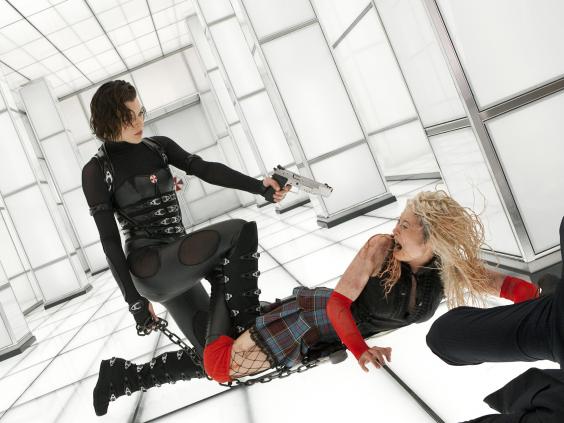 These films have a pitiful average rating of 18.5 per cent on film-review aggregator Rotten Tomatoes (all of them are deemed "rotten") and the consensus is they are far less captivating than the video games that inspired them. It seems making a film adaptation of a video game that isn't utterly dire is a conundrum yet to be solved.
Despite this, they're here to stay. August 28 sees the release of a new Hitman film, Hitman: Agent 47 (the original made almost $100m worldwide, four times its budget, despite being derided by critics). In a reboot rather than a sequel, Rupert Friend takes the lead role of cloned assassin-for-hire Agent 47, complete with giant barcode tattoo on the back of his very bald head. The role – originally played by Timothy Olyphant – was previously filled by Paul Walker before his untimely death.
Also due out this year is a film version of platform game series Ratchet & Clank. The animation will retell the story of the original game, showing how mechanic Ratchet – a feline-like creature described as a "lombax" – and Clank – a tiny, sentient robot – originally met and went on to save the galaxy. The voice cast from the game will reprise their roles.
A major problem with films such as these is one of structure. Games are not straightforward narratives, they are problem-solving engines. The premise of all games is the same: solve a particular problem and move on. It's a formula that does not translate well to the cinema screen and often leads to an protagonist – as is the case with Hitman – who verges on sociopathic.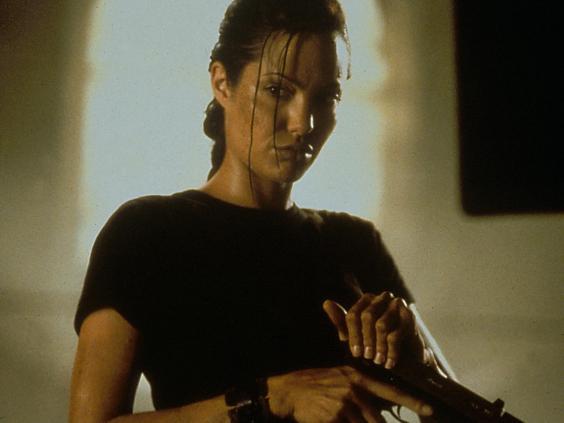 The fact remains that while gaming is an interactive experience, watching a movie is not. The player is the real star of a videogame, directing the characters and deciding which plotline to follow – something that is lost on the big screen (until the day inevitably comes when videogames are played by audiences in cinemas).
You'd think the answer to this problem would be simple: drop most of the source material – while being careful not lose the spirit of the game – and replace it with something more suitable. However, when film-makers have attempted this in the past, which they often have, the end result has still been depressingly formulaic. But with 2016 shaping up to be the year of the videogame adaptation, this may be about to change.
Due out on March 11 is Warcraft – an adaptation of the ultra-nerdy orc-heavy role-playing fantasy game World of Warcraft. The film was first announced in 2006 but spent years in development hell. An initial release date in 2009 was continually pushed back and the Spider-Man trilogy's Sam Raimi, once attached as director, backed out. Duncan Jones (Moon, Source Code) is now helming and the film, a story of the early encounters between humans and orcs, will combine live action and CGI. It was shot last year with a strong cast that includes Ben Foster, Dominic Cooper, Toby Kebbell and Paula Patton.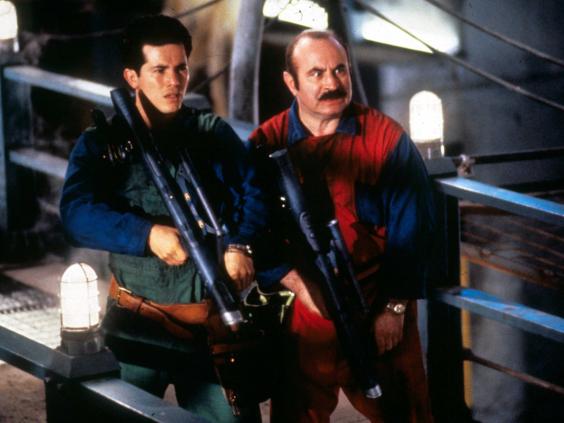 Another film that has been in development for years, based on the Uncharted series, will follow on June 10. Horrible Bosses and Identity Thief director Seth Gordon, who made a name for himself with video game documentary The King of Kong, will call the shots. At one point the film was set to star Mark Wahlberg as modern-day treasure hunter and descendant of Sir Francis Drake, with David O Russell (American Hustle, The Fighter) on directing duties. A replacement lead is yet to be announced, but Bradley Cooper and Ryan Reynolds have both been linked.
On July 1 comes Angry Birds, a 3D, computer animated film based on the highly addictive game franchise. An impressive comic cast includes Peter Dinklage, Josh Gad, Jason Sudeikis, Maya Rudolph, Bill Hader and Danny McBride. The plot of the film, currently in pre-production, is unknown but expect it to explore the long-standing conflict between the fiery fowl and their porcine enemy, with possibly hilarious results. Assassin's Creed, starring Michael  Fassbender and directed by Justin Kurzel, is due out on December 21. The pair have already collaborated on Macbeth, out later this year, and are currently filming.
The storyline of the action-adventure is expected to differ from that in the games, but will take place in the same world. Against the backdrop of a centuries-old war between Assassins and Templars, Fassbender will play death-row inmate Michael Lynch, who is recruited by a sinister company to explore the minds of his ancestors in order to recover a sacred artifact.
Also due out in 2016 is the final instalment of the Resident Evil franchise, Resident Evil: The Final Chapter, and a film based on platform video game Sly Cooper, the orphaned raccoon and master thief.
One would hope, with so many videogame adaptations set to flood multiplexes, and talent like Duncan Jones and Michael Fassbender flexing their creative muscles, there's a better chance than ever of getting a videogame-movie adaptation that's actually worthwhile.
20 best video games in 2015
20 best video games in 2015
1/20 The Legend of Zelda

Nintendo haven't given too much away so far, but judging by the open world, stunning views, vast maps and ability to attack while Link's horse Epona rides ahead avoiding obstacles, it's unlikely to let fans down. Release date: 2015

2/20 Uncharted 4: A Thief's End

Set to follow years after the stunning Uncharted 3: Drake's Deception, Naughty Dog's dramatic adventure will come exclusively to the PlayStation 4, and will promise the mystery of protagonist Nathan's "greatest adventure yet". Release date: 2015

3/20 Evolve

Five players: one monster, four hunters, two conflicting aims. The monster can evolve by killing creatures, while the hunters must work together to take them down. This multiplayer looks set to offer something a little more unique, and a real need to cultivate your characters' skills in order to succeed. Release date: February 10, 2015

4/20 No Man's Sky

When revealed at E3 last June, the sheer scope covered in their three minute video ensured this upcoming title from British video game developer Hello Games made it into several 'best of E3 lists'. The exploration potential via a spacecraft across the universe is huge, from deserts to dinosaurs to deep oceans. Release date: 2015

5/20 Splatoon

Another entry from Nintendo will see a move in a different direction for the gaming giant. This colourful family-friendly shooter seems two teams of four battle it out to cover the ground in ink. Play once, and you won't want to leave the inky arena. Release date: Early 2015

6/20 The Order 1886

The PlayStation 4 exclusive is set in a dark and mysterious London, where monsters (half animal, half man) roam the streets. The third-person shooter from Ready At Dawn shared a new trailer on Christmas day, with a glimpse of the terrifying werewolf-esque creatures to put everyone in the festive mood. Release date: 20 February 2015

7/20 Bloodborne

Set in the gothic city of Y'harnam where a strange endemic illness spreads through the streets in the form of mobs and monsters, the new action RPG release from the makers of Dark Souls was one of the hit trailers from E3 2014. Release date (UK): 27 March, 2015

8/20 Batman: Arkham Knight

The fourth in the Batman: Arkham series will see our dark superhero confront The Scarecrow, and it'll be the first time fans get to drive the Batmobile – which can be summoned to the player's location. Release date: June 2015

9/20 Mortal Kombat X

22 years since its first ever release, the tenth title in the fighting series is set to be gorier than ever, with brutally detailed X-Ray moves. The story is set to begin at the end of the last game released in 2011. Release date: April 2015

10/20 Yoshi's Woolly World

The latest outing from Mario's dinosaur sidekick takes the lead from Kirby's Epic Yarn, where everything is made of wool. For the Wii U, the game will promise some utterly adorable side-scrolling from Nintendo. Release date: Early 2015

11/20 Hotline Miami 2: Wrong Number

The sequel to the surprise hit from Devolver Digital will see an unlockable 'hard mode' for those who find attacking those enemies too darn easy, and also a 'level editor', where players can create their own tricky challenges. Release date: early 2015

12/20 Kirby and the Rainbow Curse

Our greedy pink friend will need rainbow lines to be drawn on the GamePad in order to go forward, and the Wii U game will support Nintendo's Amiibo figures. Release date: late 2015

13/20 The Witcher 3: Wild Hunt

The third in the action role-playing series based on the fantasy novels by Polish author Andrzej Sapkowski is set to be '30 times larger' than the previous games, for monster hunter Geralt to explore. Release date: 19 May, 2015

14/20 Star Fox

The first in the series to be released in nine years will use the Wii U's GamePad to allow the player to view the cockpit in the Arwing fighter. Release date: 2015

15/20 Metal Gear Solid V: The Phantom Pain

Following on from last year's Metal Gear Solid V: Ground Zeroes, the new game from Konami follows the mercenary leader Venom Snake as he ventures into Africa, 17 years after the series began. Release date: 2015

16/20 Tom Clancy's The Division

Inspired by, real-world events which "revealed how vulnerable we've become", Ubisoft's open world third-person shooter will see players act to control disease spread because of germs on banknotes. Release date: 2015

17/20 Tom Clancy's Rainbow Six Siege

Ubisoft's first-person shooter will feature counter terrorist scenarios - it's all about tactic and team play (and explosions). Release date: 2015

18/20 Battlefield Hardline

With the 'war against crime' a focus for the new game in the series, EA's first person shooter will feature a 'cops and robbers' gameplay style. Release date: March 2015

19/20 Halo 5 Guardians

The sequel to 2012's Halo 4 by 343 Industries will require players to 'solve a mystery that threatens the entire galaxy. Its release will coincide with the Halo television series produced by Steven Spielberg. Release date: late 2015

20/20 Dead Island 2

The survival horror from Deep Silver is the fifth instalment in the series, and will be set in a quarantined California, where the zombies roam free. Release date: Mid-2015
Beyond 2016 there's plenty more to come as well, with adaptations of Asteroids, Sonic the Hedgehog, Mass Effect, Splinter Cell, Ghost Recon and Tetris – yes, a film based on the classic game that involves slotting shaped blocks together – all on the cards, while reboots of Tomb Raider and Mortal Kombat are also expected.
In total, there are around 25 videogame adaptations in the works. While they'll never be able to replicate the experience of playing a videogame, there is reason to believe the standard of such movies is about to take a substantial step up. Either that, or film fans are in for a very gloomy time.
Reuse content