"Whatever I do next," Hollywood heart-throb Vincent Chase (Adrian Grenier) tells his agent Ari Gold (Jeremy Piven) in the trailer for the approaching Entourage movie, "I also want to direct". Ari is appalled – his toothy young buddy is a mere actor, after all – but Vince is right on trend: more and more Hollywood stars are falling for the lure of the headphones and the video monitor.
In the past two years, actors-turned-directors who have released films include Joseph Gordon-Levitt, James Franco, Lake Bell, Angelina Jolie, Dexter Fletcher, Jon Favreau, George Clooney, John Turturro, Kenneth Branagh, Ralph Fiennes, Tommy Lee Jones, and, the grandaddy of them all, Clint Eastwood, while the past two weeks have seen the release of Russell Crowe and Ryan Gosling's directorial debuts, The Water Diviner and Lost River respectively.
But though getting behind the camera can bring career prestige, it's also a baptism of fire, as Gosling well knows: his Lynchian fever dream has garnered what can be kindly called "mixed reviews" since its debut at last year's Cannes. So, here are a few don'ts and dos for any other A-listers thinking of grabbing a megaphone and shouting, "Action!"
DON'T ... indulge your avant-garde side
It must be tempting, when you're finally in charge of your own film, to prove that you're not just an amazingly pretty face: you're an artiste. But if you push too hard in this direction, the results can be messy, as Gosling's surreal Lost River shows. Other cautionary examples include Sir Anthony Hopkins' 2007 film Slipstream, a widely reviled hallucinatory experiment which he also scripted and scored and starred in; and Madonna's 2011 debacle, WE, a historical drama about Edward VIII and Mrs Simpson, which mashed in present-day New York and a fantasy sequence soundtracked by the Sex Pistols (see also: every one of James Franco's vanity projects).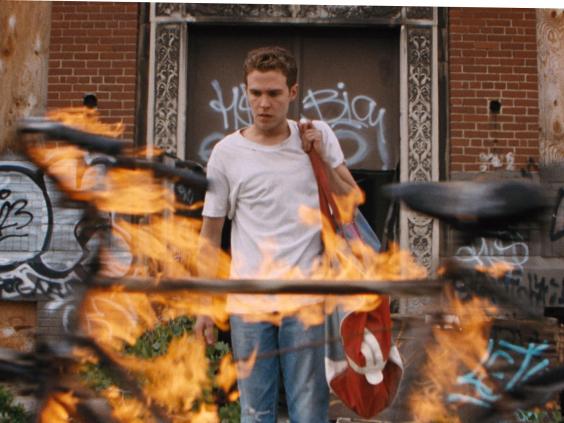 DON'T ... write it yourself
There are honourable exceptions to this rule, but making the switch from acting to directing is hard enough without taking on screenwriting duties as well, so it might be wise to delegate. For example, Tommy Lee Jones's The Three Burials of Melquiades Estrada, one of the most acclaimed actor-turned-director debuts of recent times, was scripted by Guillermo Arriaga, who was already a lauded screenwriter. Kenneth Branagh and Ralph Fiennes went one better: both of their first film-making efforts were written by Shakespeare. In contrast, Tom Hanks's writing is the weak point in his two films, That Thing You Do! and Larry Crowne, as are John Turturro's scripts for his two, Romance & Cigarettes and Fading Gigolo. Speaking of which ...
DON'T ... be narcissistic
Actors are often called upon to play irresistibly attractive love gods and goddesses. That's part of the job. But when they play those roles in films that they've directed (and written, too, in most cases), it's always going to raise eyebrows. In Fading Gigolo, Turturro is a lothario paid by Sharon Stone and Sofia Vergara to have sex with them simultaneously. In Jon Favreau's seventh film, Chef, he has just broken up with his wife, Sofia Vergara, and is having sex with Scarlett Johansson. And in Joseph Gordon-Levitt's Don Jon, the star casts himself as a ladykiller who has sex with Scarlett Johansson. Notice a theme here?
But if the primary goal of many male actor-turned-director seems to be to pretend to go to bed with Scarlett Johansson and/or Sofia Vergara, female a-t-ds can be just as shameless. In I Hate Valentine's Day, My Big Fat Greek Wedding star Nia Vardalos casts herself as a Brooklyn florist who drives men wild. And in Then She Found Me, the forty-something Helen Hunt plays a thirty-something teacher who mesmerises Colin Firth.
Which brings us to a related matter: acting your age. In his biopic of crooner Bobby Darin, Beyond The Sea, the 45-year-old Kevin Spacey cast himself as Darin, who died aged 37. Worse, he cast Kate Bosworth as Sandra Dee, forgetting that Dee was a mere six years younger than Darin, while Bosworth is 24 years younger than Spacey. Oops. And so, to be on the safe side ...
Best films to watch in 2015
Best films to watch in 2015
1/9 Suffragette - 11 September

Meryl Streep is bound to make a formidable Emmeline Pankhurst in Sarah Gavron's new film about the British women's suffragette movement of the early 20th century. Streep is again working from a screenplay by Abi Morgan who also wrote The Iron Lady.

Getty Images

2/9 Far From The Madding Crowd - 1 May

Thomas Vinterberg turns his hand to Thomas Hardy and British costume drama. Memories of the John Schlesinger version with Alan Bates and Julie Christie will be hard to exorcise. Carey Mulligan and the mercurial Flemish actor Matthias Schoenaerts star as Bathsheba Everdene and Gabriel Oak.

3/9 Jurassic World - 12 June

The third Jurassic Park sequel is finally here starring Chris Pratt. The storyline goes something like this - theme park gets dinosaur to attrack visitors and it all goes horribly wrong. Should prove a fun one among cinema-goers.

Colin Trevorrow

4/9 Terminator: Genisys - 3 July

Arnold Schwarzenegger kept his promise - he's back and he's trying to stop Judgement Day.

5/9 Spectre - 6 November

Bond is back for the 24th time. So is arch-villain Blofeld. Director Sam Mendes did a sterling job with Skyfall but the last movie ended on a very downbeat note with poor old Judi Dench signing out of the series. The challenge now is to reinvigorate a franchise that is already well into its 50s.

Rex Features

6/9 Cake - 20 February

It's Rachel from Friends as you've never seen her before as Jennifer Aniston plays Claire Bennett - a woman who initiates a relationship with a widower while battling hallucinations of his dead wife.

7/9 Suite Francaise - 13 March

It will be intriguing to see how Saul Dibb's long-awaited adaptation of Irène Némirovsky's novel deals with a problem that has often confounded British film-makers: how to portray French characters played by English-speaking actors in Nazi-occupied, wartime Paris without slipping into 'Allo 'Allo!-style caricature. Michelle Williams and Kristin Scott Thomas lead Dibb's promising cast.

8/9 In The Heart Of The Sea - 13 March

Chris Hemsworth plays tough seafarer Owen Chase in this dramatic Moby Dick movie.

Warner Bros

9/9 Cinderella - 27 March

Kenneth Branagh's live action remake of Disney's classic tale stars Downton Abbey's Lily James. Helena Bonham-Carter and Cate Blanchett also star as the Fairy Godmother and evil stepmother.

Disney
DO ... shine the spotlight on a less famous actor
George Clooney may be the dictionary definition of a leading man, but he started his directorial career by handing the lead roles to Sam Rockwell and David Strathairn, in Confessions of a Dangerous Mind and Good Night, and Good Luck,  respectively; he was rewarded with a fantastic performance in each case. And, from Gary Oldman's Nil By Mouth, with Ray Winstone and Kathy Burke, to Angelina Jolie's Unbroken, a tremendous vehicle for Britain's fast-rising Jack O'Connell, there are plenty more films which benefit from this actors-directing-actors alchemy, so relegate yourself to the supporting cast and make someone else a star.
DO ... adapt a book
Even more sensible than directing someone else's screenplay is adapting a novel or biography. It prevents your film from seeming like an ego trip, shifting attention to the source material and away from the actor calling the shots. Take Ben Affleck: once known for his unerring eye for a dreadful role, he was reborn as a critical darling behind-the-camera with Gone Baby Gone, a thriller derived from Dennis Lehane's Boston private-eye novel, and subsequently came up trumps with two more literary adaptations, The Town and Oscar-winner Argo. Meanwhile, hip indie actress Sarah Polley took audiences by surprise when, in her mid-twenties, she made Alice Munro's short story, "The Bear Came over the Mountain", a tender romantic drama about three seventy-somethings, into the acclaimed Away from Her. And, finally ...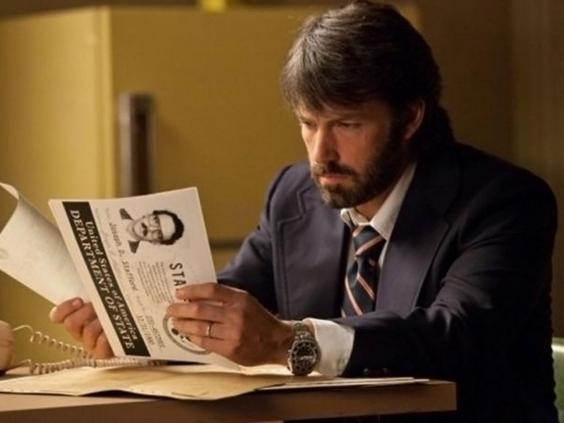 DO ... stick with it
Clint Eastwood directed his first film, Play Misty For Me, in 1971. Twenty-two years later, he won a Best Director Oscar for Unforgiven. He has since been nominated four more times, and won again once (Million Dollar Baby), so it's worth playing the long game – even if you are Ryan Gosling.
Lost River is out now
Reuse content