When Hafsat Abiola was studying at Harvard University in 1994, she was approached by a group of students on campus.
Brandishing clipboards and pens, they urgently told her that an elected President was being held in jail in Nigeria, and they were collecting signatures to demand his release. Abiola broke down. They were speaking about her father.
A year earlier, Moshood (or MKO) Abiola had been imprisoned after winning the first Nigerian election in 10 years, which the military promptly annulled. The second of his four wives (and Hafsat's mother), Kudirat Abiola, had stepped in to take over the country's pro-democracy movement, leading strikes and marches, and seeking international attention for the Nigerian struggle. It was a dangerous position to hold in a place known for silencing its critics.
"It coloured my whole university experience," says Hafsat, now 40, on the phone from Lagos. "But at first, it was exciting because I'd been studying history, and learning how individuals effect change around the world."
The initial thrill soon turned to dread. Her father wasn't, as the family had predicted, released swiftly from jail. Then in June 1996, on the day that she was due to fly to America to see her daughter graduate, Kudirat was killed by gunmen, on the orders – it was widely supposed – of the military. Two years later, when the sudden death of Sani Abacha, the military's leader, provided a unique opportunity to push for political reform, Hafsat's father died under suspicious circumstances in detention.
A critically acclaimed new documentary, The Supreme Price, tells the story of the Abiola family, which battled for gender equality and democracy in a nation where both have been repressed for decades. It is Kudirat's narrative, and her relationship with her eldest daughter, on which the documentary – officially selected for more than 11 international film festivals on five continents – focuses.
"I wanted to explore the emotional level of what it means to carry on the legacy of your parents," says Joanna Lipper, the film's director. "How there are parts of our parents that we internalise, parts of their values that we adopt, life experiences we follow."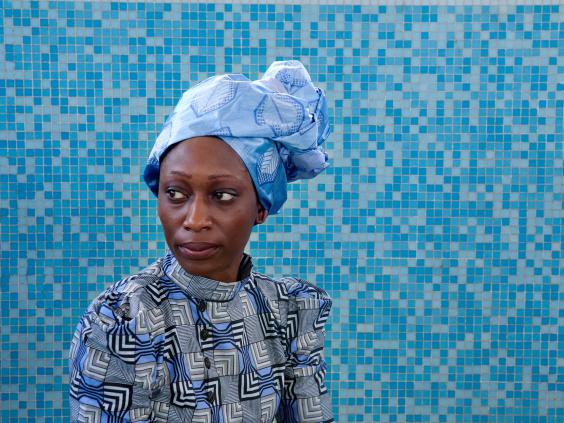 Unlike Hafsat, who was sent to the US to study for her last three years of high school, Kudirat never attended university. But she was a fierce advocate of women's education and used the bride price from her marriage to Moshood at 18 to help to pay for the studies of her two sisters.
Following her mother's death, Hafsat didn't immediately return to her homeland, though she did ensure that her younger siblings left the country (her father had 55 or 56 children by four wives and about 30 concubines). It was only after Nigeria reverted to civilian rule in 1999 that Hafsat finally went home.
"It was heartbreaking," she says. "I had to return to an empty house; my parents were gone. And their accomplishments were diminished. We'd lost a lot in the struggle for democracy."
Hafsat had, however, started to forge her own contribution. She set up Kind (Kudirat Initiative for Democracy), a not-for-profit organisation that aims to remove barriers to women's public participation and to end violence against women. In the film, Hafsat comes across as a passionate campaigner. Despite marrying a British diplomat and settling in Belgium with their two children (now six and eight), so determined is she to continue the work of her parents that when she is offered a cabinet position by a Nigerian state governor in 2011 we see her make the emotional decision to divide her time between the two countries. "In Brussels, there is excellent medical care and education. Back home, people are struggling. Yes, my children love their mother but my country needs me," she says.
The film follows some of Hafsat's work in Nigeria. In one scene, a group of women discuss how many friends they have with PHDs. It is impressive, until the realisation dawns that it is their witty abbreviation for "Pull Her Down syndrome", widespread in a country that teaches girls to be submissive and quiet from a young age.
The women speak about the idea of sisterhood, and the need to support each other. It is something that Hafsat learnt was important having observed the wives competing with each other in the polygamous household in which she grew up. The rivalry served only the man's interests: it is easier to control a household in which women are competing than when they unite.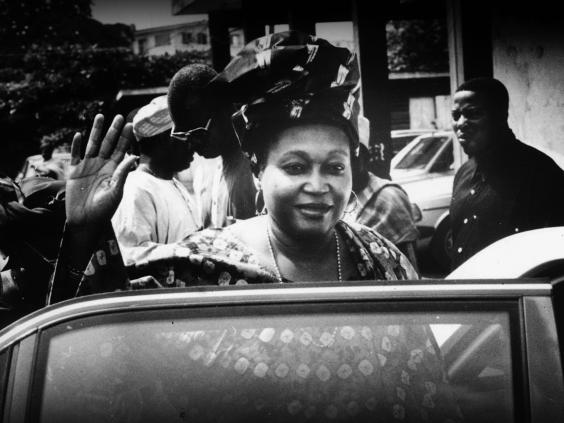 One of the less progressive voices, however, is Hafsat's brother Olalekan Yusau, who argues that while a woman can hold any number of offices, she can never hold the top job because it is against Mohamed's decree. Does Hafsat find such views from her own family hard to deal with? "Ah, but if you listen to him, he does say that it is OK for women to hold many other positions, even Vice-President," she tells me, cheerfully. "He has come a long way from thinking that women should be in the kitchen and just having babies."
Hafsat remains close to her siblings but, due to being scattered around the globe, they rarely all get together. "It makes me very sad. I just wish we were in one place so we could have dinner but it's not logical. Once in a blue moon, if we plan ahead enough, we'll all meet in one place."
So what of her own political aspirations? While Hafsat claims she does "not have any specific plans as yet", Lipper believes she is one to watch. "She definitely has the talent, the integrity and the expertise to be in a seat of political leadership in Nigeria," the director says. "I think the film shows that."
Whatever path she ends up taking, Hafsat is determined not to let her parents' lives be for nothing. True democracy in Africa's most populous country remains far off. "[My parents] sowed so many seeds. If I'm not careful, if I just ignore and abandon their work, then everything that they did will be for nothing. I want everyone to be able to benefit from their sacrifice."
'The Supreme Price' premiered at the Raindance Film Festival this week. It will screen at Film Africa on 6 November; thesupremeprice.com
Reuse content