Women in film and TV are often sidelined by male co-stars -recent depressing Hollywood statistics have shown that there are officially fewer mainstream movies with a female lead today than in 2002.
But on International Women's Day, when the achievements of women past, present and future are celebrated around the world, the time seems ripe to take a look at the important waves that female characters, both fictional and based on real life women, have made in the 21st century so far.
Katniss Everdeen in The Hunger Games (Jennifer Lawrence)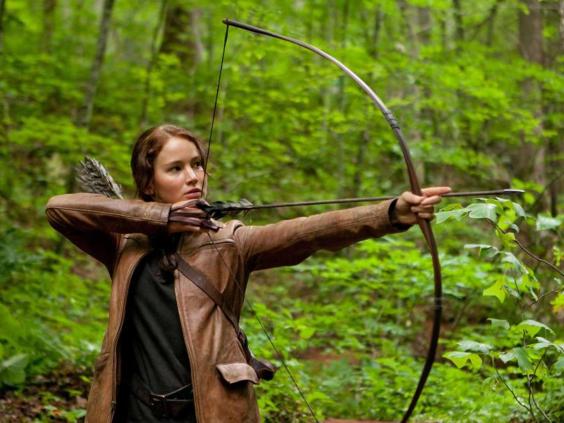 Katniss draws upon her own resources for survival in this dystopian film franchise. Easy to underestimate on appearance, she more than proves herself with courage, intelligence and an impressive ability to think outside the box. You don't need a bow and arrow to be a strong woman, but Katniss is often hailed as a positive role model for young girls.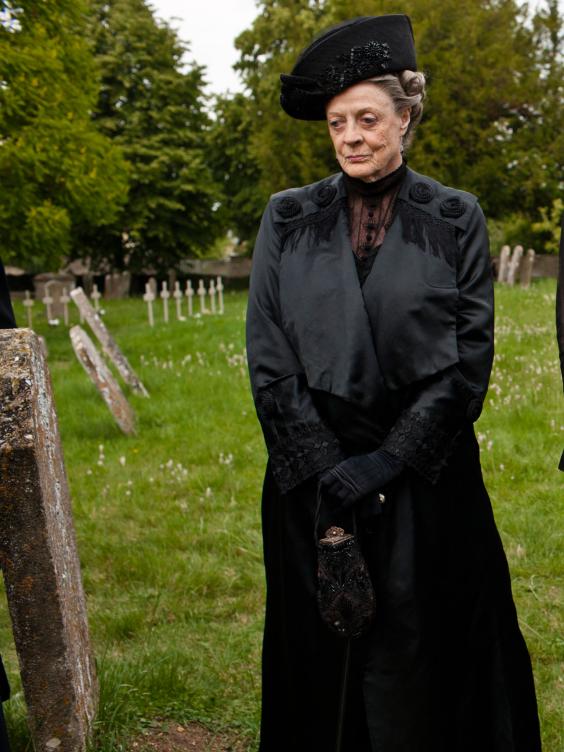 Violet Crawley in Downton Abbey

(Maggie Smith)
The Dowager Countess rules the roost at Downton, no matter what her stubborn son Lord Grantham says. She can shut down any argument with a brilliantly acerbic one-liner and is well-known as a force to contend with - Violet certainly knows her own mind and isn't afraid to speak it. Rumours of her leaving sent shivers down our spines.
Cheryl Strayed in Wild (Reese Witherspoon)
Faced with huge psychological and physical challenges, Cheryl is determined to save herself from her demons and sets out on a 1,100 mile hike to do just that. It's hard not to warm to her heroism and self-motivation as each aching step brings her closer to making sense of her life. The movie essentially being a two-hour no make-up selfie gets a big thumbs up too.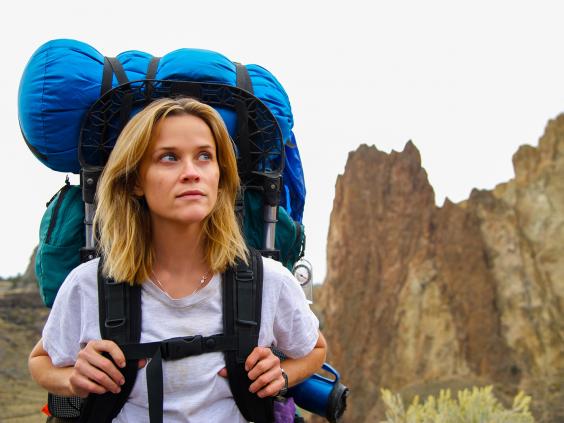 Daenerys Targaryen in Game of Thrones (Emilia Clarke)
The most credible contender for the Iron Throne is the diminutive yet fiercely powerful Daenerys Targaryen. Having been sold off as a sex object for trade by her brother, she is hailed as the "mother of dragons" and - with the help of her flying monsters - she conquers armies, kingdoms and hearts by sticking to her principles, inspiring loyalty and remaining likeable as Khaleesi (Queen) despite making tough decisions to retain her stranglehold on the nations she commands.
Elsa in Frozen (Idina Menzel)
This Disney hit does not involve Prince Charming coming to the rescue of a princess in distress. Instead, it focuses on the bond between two brave sisters who are far from defined by the men in their lives. Then of course there is the anthemic "Let It Go", sung triumphantly by Elsa as she decides to claim ownership of her identity and accept herself for who she truly is, regardless of hate from others. Way to go, Els.
Claire Underwood in House of Cards (Robin Wright)
The First Lady is TV's finest example of dogged determination. Claire is steely, cold and often unlikeable, but she fights to the last and won't let anyone get in the way of the Underwood's plans for world domination. Whenever she surrenders to her husband and puts his needs before her own we all know she's playing the game as hard as the president to come out winning in the end. She's clever, calculating and a rare example of a powerful woman in total control.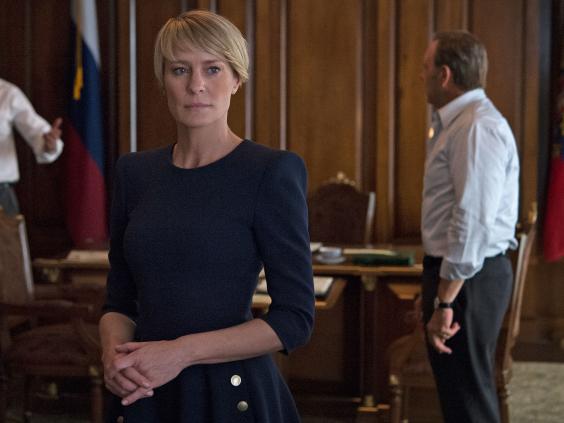 Patsey in 12 Years a Slave (Lupita Nyong'o)
Nyong'o won an Oscar for her portrayal of gritty young slave girl Patsey in Steve McQueen's harrowing drama. She retains her hard-working attitude and will of defiance despite suffering relentless abuse at the hands of her owners. Solomon is not presented as her saviour as Django is for Broomhilda in Django Unchained. Patsey fights her own battles and the absence of a happy ending doesn't make her any less awesome.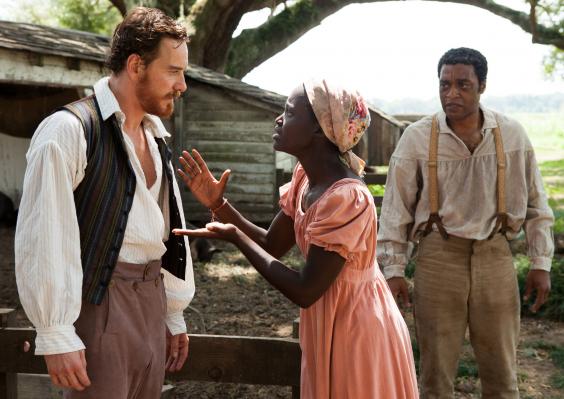 Erin Brockovich in Erin Brockovich (Julia Roberts)
This true story follows the life of an unemployed single mother of three, who fought tirelessly against the energy corporation Pacific Gas and Electric Company after discovering their dangerous secret. As the film's tagline reads: 'She brought a small town to its feet and a huge company to its knees'. Not bad going, we say.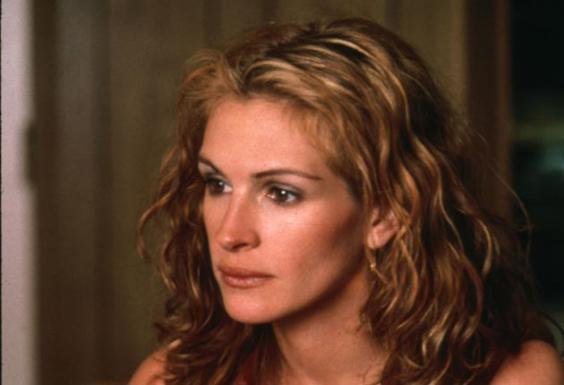 Jane Wilde in The Theory of Everything (Felicity Jones)
Sure, Jane Wilde dedicated much of her life to her genius husband Stephen Hawking, but this film focuses on their marriage ahead of his career. Jane is strong enough to realise the depth of her feelings for a man given just two years to live and determined to face the odds
Red in Orange is the New Black (Kate Mulgrew)
One thing Red has in bucket loads is respect from the other prisoners in this Netflix original series. She runs a smuggling business but draws the line at drugs, and makes a plan to have Mendez removed when he tries to force her into changing her rules. Red also helps some inmates over drug addiction - she's pretty kickass.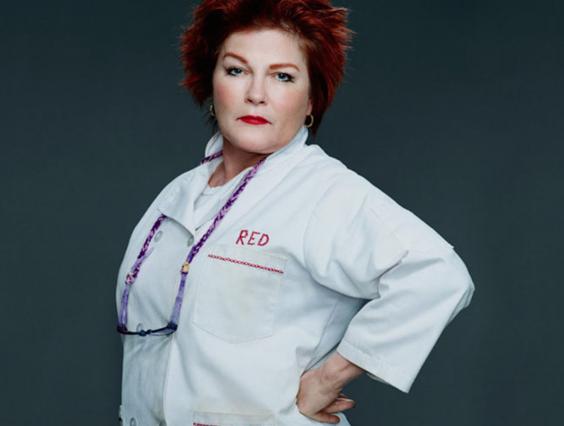 Hayley Cropper in Coronation Street (Julie Hesmondhalgh)
Hayley was a non-confrontational, boundlessly kind and extremely resilient "fan favourite" on the soap. Corrie's first transgender character, she made the transition to a woman from Harold in her early twenties, facing many social challenges. Hayley's biggest hurdle came with a terminal pancreatic cancer diagnosis last year, when she made the incredibly hard decision to end her life on her terms by drinking a lethal cocktail.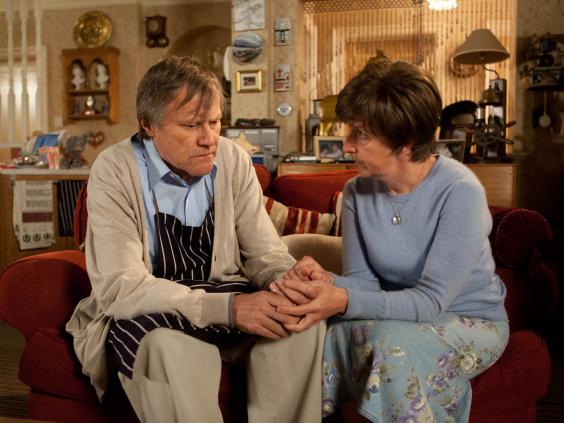 Olivia Pope in Scandal (Kerry Washington)
Crisis manager and revered fixer Olivia runs her own consulting firm and her employees are "gladiators in suits". Fast-thinking and efficient, she is one of few main female protagonists on TV who are "emotionally strong, professional powerful and and personally complicated". Olivia is intense, feminine and a style trendsetter.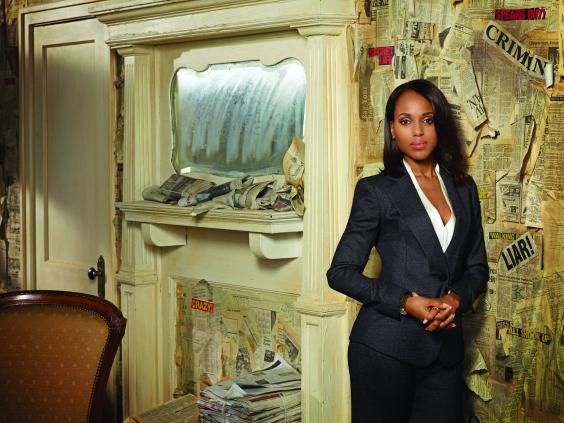 Reuse content