His shock of white hair glinting in the sun, Jim Jarmusch is having a quiet little rant. What's got his goat? Those who walk along the street glued to their smartphones. "I just want to shove them out the way and say: 'Look, there's a fucking world going on! What is your problem?!' I get so frustrated." No wonder his latest character – the eponymous bus-driving poet in Paterson, played by Adam Driver – is defiantly analogue. He refuses to get a phone and jots his poems down in a notebook. 
There is "a little bit" of Paterson in Jarmusch, who  has similarly led the artist's life unencumbered by modern technology. "I'm not against any of these things. But I am a little bit stubborn," he admits. "I don't have a laptop, I never have. I do not have a personal e-mail. I have an iPad, I have an iPhone, I go online, but the problem for me if I had e-mail, I'd be doing that half the day, and I already have to fight to write and make a film and make music and read and think – do my job, which is to take in things."
Yet his connection to Paterson the poet runs deeper. Before he broke through with films like Stranger Than Paradise and Down By Law, Jarmusch entered Columbia University with the express intention of becoming a poet. Born and raised in Akron, Ohio, poetry was his escape – from the work of Baudelaire and Rimbaud he read as a teen to the American poets he later discovered like Walt Whitman and William Carlos Williams (who hails from Paterson, New Jersey, where the film is set).
Nor is Paterson Jarmusch's first ode to poetry; 1996's western Dead Man was inspired by William Blake. But this latest champion of the blue-collar artist almost feels like self-validation. "I just wanted to make an intentionally slight, quiet little world," he says, "of people that were centred in themselves and weren't necessarily ambitious and had nice qualities and were creative and balanced and centred." He chuckles. "The biggest drama is when his bus breaks down! That's our big action scene!"
While Driver's introspective Paterson lives with a cupcake-maker Laura and their bulldog, Jarmusch is more circumspect when it comes to personal matters. His long-term girlfriend is artist/filmmaker Sara Driver: they met as students at New York University, she helped produce Jarmusch's 1980 debut Permanent Vacation and then Stranger Than Paradise, which went on to win him the Camera d'Or in Cannes. But further inquiries are met with a brisk rebuttal. "I don't talk about my love life, thank you very much," he says.
Both Jarmusch and Driver can be glimpsed in Uncle Howard, a highly personal documentary due next month about filmmaker Howard Brookner, who died of Aids, aged just 34. "Howard was the first person I lost to Aids in 1989, the first close friend," says Jarmusch, who worked with Brookner, recording sound on his 1983 documentary about counterculture legend William Burroughs. If Brookner became something of a forgotten figure in the then-fertile New York underground, Jarmusch hopes this will shine some light on "his unfortunately short life".
Today all clad in denim, fixed to his lapel is a button badge for The Stooges – a neat advert for Jarmusch's other new movie, the just-released Gimme Danger, recounting the history of Iggy Pop and The Stooges, "I'm so proud of the film," says Jarmusch. "It's not a documentary. It's more of a love-letter, essay…it's a love for The Stooges." Like his passion for poetry, it harks back to his adolescent years in Akron. "When I was a teenager – our huge inspirations were The MC5, The Stooges and The Velvet Underground. These were our bands."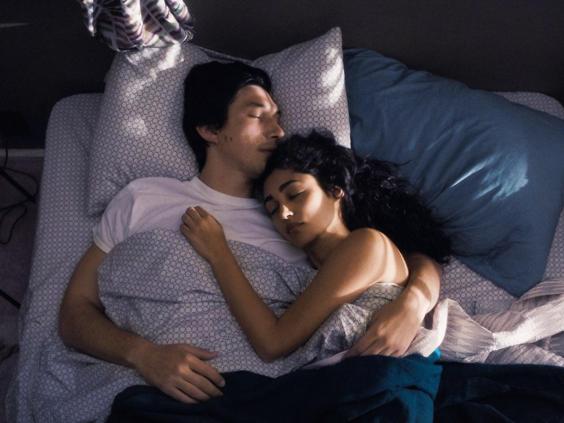 Jarmusch's second non-fiction film, after his 1997 Neil Young concert movie Year of the Horse, music is evidently just as crucial to Jarmusch as the movies he gorged on when he spent a year in Paris as an exchange student, discovering the works of Ozu and Mizoguchi at the Cinémathèque Française. While he counts the likes of Tom Waits, The White Stripes' Jack White and the Wu-Tang Clan's RZA as friends and former collaborators, Jarmusch has a rich musical life of his own. 
In bands for years, Jarmusch eventually decided to part-score his 2009 film The Limits of Control under the name Bad Rabbit, teaming up with producer/drummer Carter Logan and sound engineer Shane Stoneback. Knowing so many "incredible musicians", Jarmusch was uncharacteristically nervous, he told me back then, to share his music with his pals. "It's kinda scary. What if Tom Waits is like, 'Jim, Jim, don't quit your day job!' It could be the end of my musical career."
With the band now dubbed Sqürl, after three EPs, live performances and soundtrack work for Jarmusch's last film, Only Lovers Left Alive and also Paterson, his own music is becoming increasingly integral to his art. If anything, it reemphasises the cottage-industry approach he takes. "I have a little business," he says at one point, lamenting the fact it's got "harder and harder" to get his movies financed in the way he used to. "I saved some money over the years and now it's going down."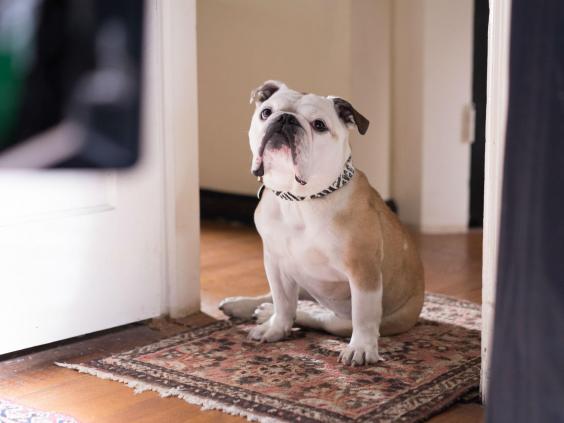 For all his reluctance to get personal, the 63 year-old Jarmusch has his moments. We talk about his parents – his late businessman father and his mother, who reviewed film for the Akron Beacon Journal – and his own interest in Buddhism. "My mother is very old now and I'm reading the Tibetan Book of the Dead because I want to prepare a bit. I love my mother and she's not going to be here forever. My father is already gone. I've been losing a lot of friends in recent years." 
If there's a Zen-like calm to Jarmusch, like the stealthy killer played by Forest Whitaker in his 1999 film Ghost Dog: Way of the Samurai, it's somewhat heartening to see that even he has his off days. Never mind e-mail or laptops, "I have a terrible thing with inanimate objects," he says. "Some days, I drop the teacup, the window shade breaks…these goddamn objects! I get frustrated by them." A spot of tai chi helps he says. "Then I say, 'accept it – accept that your house is full of broken things and you're an idiot and your shirt's on backwards!'"
'Gimme Danger' is in cinemas now. 'Paterson' opens on 25 November, 'Uncle Howard' on 16 December
Reuse content