John Waters fans may be looking forward to a complete retrospective of his works at the British Film Institute   in September, but it comes prefaced by some terrible news. "It might be the end of my movie career!" he confesses, speaking to me ahead of the month-long season. "I've made 17 movies, that's enough."
I feel a solitary tear trickle down my left cheek. He may be 69, but Waters seems too young at heart to be contemplating any sort of retirement. "I mean I do want to make more, it's just not the end of the world if I don't," he says, as if to assuage my upset. 
Waters rose to fame making self-consciously shocking parodies of B-movies. He was the original Jackass, encouraging his actors to explore the extremes of human existence and demanding outrage. Most notoriously, he got his cross-dressing friend Harris Glenn Miller, better known as Divine, to eat a human turd on screen in Pink Flamingos.
Waters has himself picked up a few different monikers over his distinguished career. William Burroughs called him "the Pope of Trash", and other favourite pet names include "the Prince of Puke" and "the People's Pervert".
A retrospective is always going to give an artist pause to reflect but looking back over his body of film work, Waters is content, he says. "I have so many other things going on that if A Dirty Shame is my last movie, that's OK. My last two books were on the bestseller list in America, my last movie was not a commercial hit. So, you know sometimes you stay where you are doing best."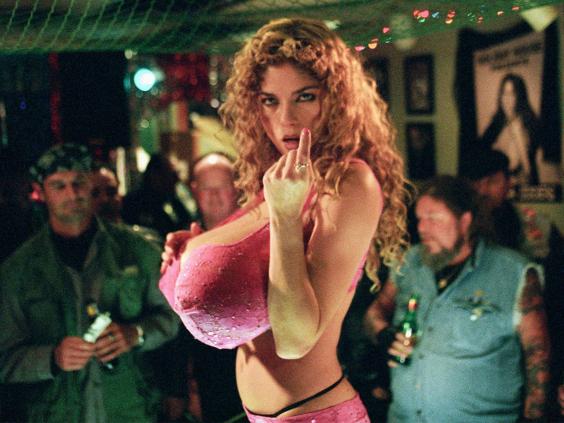 But even though he has ditched film-making, Waters hasn't altered his satirical targets, continuing to parody American life – the only difference being that his central protagonist has become himself.
His last book was the travelogue Carsick: John Waters Hitchhikes Across America. When I ask why he would trek across America, he responds, with typical irony "the book contract", before settling into a more sincere answer, suggestive of a man who is conscious of remaining relevant. "Because I wanted an adventure. My life was a little too planned, a little too controlled. I wanted to give me new street cred. I wanted to dare myself to do something."
He also has an art career, and had his first UK solo exhibition at London's Spruth Magers Lee gallery this summer. The art was a collection of kitsch titbits, a ruler spelling out Fellini's 8 1/2, a montage of women who should have said "no", that includes Whitney Houston, Princess Diana and Amy Winehouse. There was also the curiosity of having Pink Flamingos read by young children and renamed Kiddy Flamingos.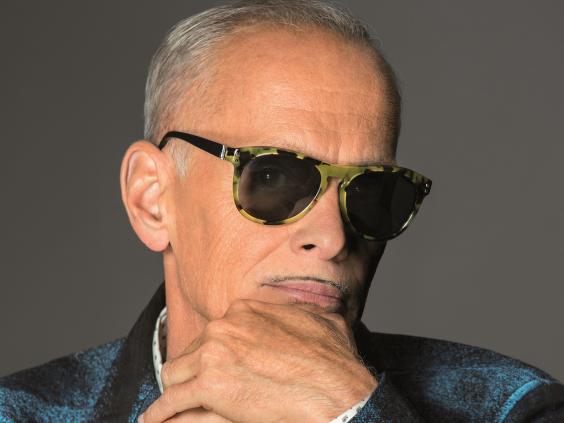 "I've been an art collector since the Sixties and I kept it very separate from my showbusiness career," he says explaining his new focus.  "I've had art shows since the early Nineties, a museum show that travelled to four countries. I've had three or four art books, it's just another way I have to tell stories. I like the elitism of the art world. I think art for the people is a terrible idea."
So, he's a snob? "I don't mind snobs, if they have a reason to be a snob. It's just that I have trouble with people that act entitled [when you forced to ask] 'for what reason? You're an idiot!'. But if you're really smart, [it's fine]. Marguerite Duras should have acted like a snob." 
At the same time, paradoxically, his artwork and art collection is full of pop culture references. He knows the value of celebrities – even down to their rubbish. "I tried to buy [Ingmar] Bergman's trash can when he died, but I couldn't get it," he laments. "Because I wanted to throw my bad ideas into the same trash can where Bergman threw his."
He has a special place in his heart for Bergman, because he used to take Divine to see the Swedish director's films while he was on acid, partly out of Schadenfreude.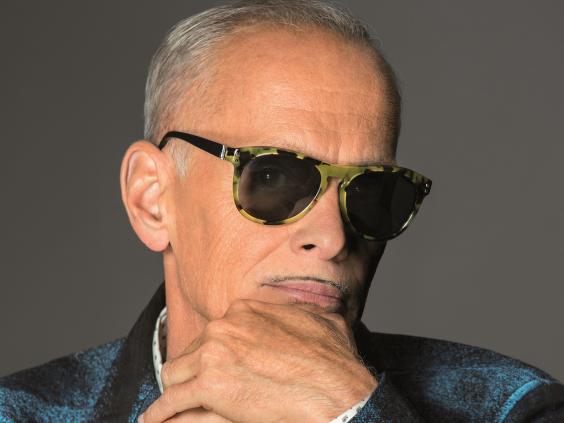 "He hated them! He said, 'Can't we see Elizabeth Taylor movies?' I want to see movies about rich people. The Hour of the Wolf, when she pulls her face off, that is when Divine freaked. But I love Bergman."
But, Bergman aside, what's the celebrity item Waters most covets, I wonder? "Well I wouldn't mind having Fassbinder's deodorant."
These days, Waters is more associated with kitsch than offence; certainly, it's hard to believe that any of his films once struggled to get released in the UK. Pink Flamingos, a midnight movie hit in the States in 1971, did not even try to get a certificate from the British Board of Film Classification until 1989. When it did do so, cuts had to be made to scenes involving chicken sex, artificial insemination, incest, a singing anus, and, of course, Divine eating poop. However, it was passed uncut in 1997.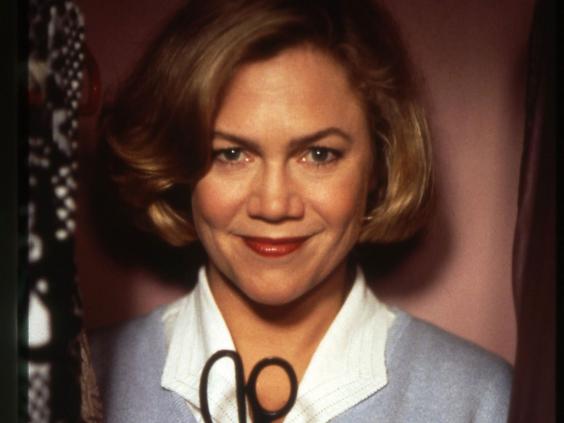 And then there was the Hairspray phenomenon. In 1988, Waters' film about a rotund lass who wants to dance became his biggest commercial success. However, that was nothing compared to the stage musical adaptation, which hit Broadway in 2002, won eight Tonys and spawned another even more successful film.
Which is all well and good, but surely such embracing by the mainstream was a death knell to a film-maker whose raison d'etre was to offend? "I don't know that I was embraced … I think that might be pushing it ... it's amazing to me that no one seems to be upset by the things I'm doing, and I think that's good," he says, surprisingly.
Nevertheless he hasn't left controversy behind completely, as evidenced by a recent storm over comments he made about Caitlyn Jenner. In an interview with The Spectator, published in July, he apparently mis-gendered her, declaring: "The Bruce Jenner/Caitlyn thing is kind of old hat to me. I had a transgender woman in Pink Flamingos. She had breasts and a penis. She got the operation that week. That was radical to me then. Caitlyn's a Republican, she's on a reality show, and she's a Kardashian. We can't make fun of him or her?'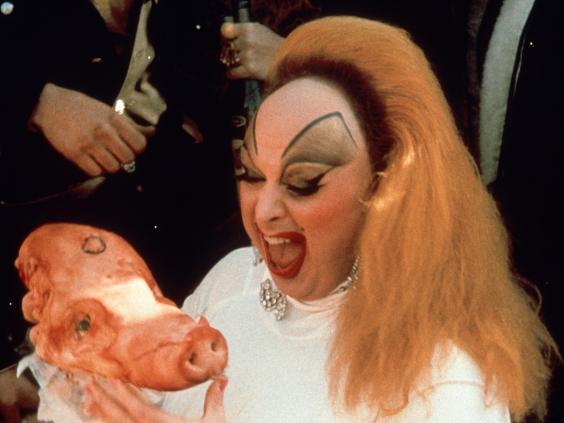 Waters claims to remember the conversation differently. "When I was talking about him, calling him Bruce, it was when he did the interview with Diane Sawyer and had the car accident, I never called him Bruce after that, I called him when I was talking about him when he was still Bruce, he hadn't even revealed the name yet, ever since he has been called Caitlyn I have not called him he."
He has long been a determined champion of gay rights but adds: "I'm not gayly correct. I get out of [American's most famous gay resort] Provincetown [Massachusetts] sometimes, it's gets too gay for even me."
He says of the recent US Supreme Court decision to extend gay rights across America: "I was happy, but I have no desire to mimic some kind of square heterosexual permission. But I'm happy for straight gay people! I know square gay people, and they have rights! And I know hip gay people that get married too. I personally don't want to do it, but I campaigned with the Governor of Maryland for it."
And his latest cause? "I'm now for autosexual people. The people who believe that if they have sex with someone else and don't just masturbate that they're unfaithful to themselves. I'm for people now that want to marry themselves. That's the next battle with the Catholic Church. I'm the only person that wants to lead that fight."
'It isn't Very Pretty … The Complete Films of John Waters (Every Goddam One of Them …)' runs at the BFI Southbank from 1 Sept to 6 Oct
Reuse content