Since she last played Elizabeth Swann, her character in the Pirates of the Caribbean franchise that propelled her to global fame, it's been a curious few years for Keira Knightley. It's been a time for risk-taking, you might say, from squaring up to Steve Carell in the muted comedy Seeking a Friend for the End of the World to playing the hysteria-suffering patient Sabina Spielrein in David Cronenberg's edgy Jung-Freud drama A Dangerous Method.
What there hasn't been, quite deliberately, is a film on the scale of her last outing as Swann, 2007's Pirates of the Caribbean: At World's End. "Those big blockbusters come with a lot of… baggage," says Knightley, warily, when we meet. Her hair scraped back into a pony-tail, revealing cheekbones that explain just why Chanel paid to land her as the face of their Coco perfume, she explains further. "Having to do lots of interviews like this all around the world… you're signing up for a lot of that."
Endless promotion is one thing, but in the four-year spell between 2003's Pirates of the Caribbean: The Curse of the Black Pearl and her Swann-song, Knightley became a paparazzi fixation. "It did make certain things very difficult," she says. During the period she was dating fellow actor Rupert Friend, it forced her to become almost as reclusive as the actress she played in London Boulevard. "[When] you've got 20 guys outside your house and they're shouting 'whore' at you every single day," she notes, "you don't want to leave the house."
The daughter of Scottish playwright Sharman Macdonald and English actor Will Knightley, it's doubtful anything her parents could say would've prepared her – not least when it came to acres of coverage devoted to whether or not she had anorexia. "It was very, very tough. I don't think I dealt with it very well." Little wonder the Teddington-born actress felt more comfortable away from blockbuster movies and the heat they can bring. "I did actively avoid it," she nods. "But I just got to the end of last year and said, 'I will do something different this year.'"
Still, it must be with some trepidation that the 28-year-old Knightley is approaching her first major Hollywood movie in over six years. The film is Jack Ryan: Shadow Recruit, a reboot of the CIA analyst character made famous in a series of novels by Tom Clancy. Previously played on screen by Alec Baldwin, Harrison Ford and Ben Affleck, now it's the turn of Star Trek star Chris Pine to play the character in a story – not taken from a Clancy novel – that shows how he first got out into the field.
A lone female voice in a testosterone-fuelled cast, she plays Jack's sweetheart Cathy – a successful doctor previously played by Gates McFadden (in 1990's The Hunt For Red October), Anne Archer (in Patriot Games and Clear and Present Danger) and Bridget Moynahan (in The Sum of All Fears). So why take on a blockbuster now? "Box office," she quips, although given how Hollywood loves to calculate an actor's worth by the dollars they rake in there's probably some truth to this.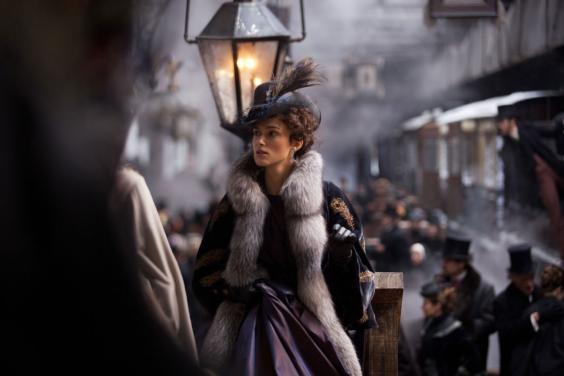 Knightley composes herself. "No, just to do different things really," she says. "I've been doing over the last five years an awful lot of very dark pieces of work." She cites 2012's Anna Karenina, her third film with Joe Wright, in which she played Tolstoy's suicidal heroine. "[I wanted to] get to do something that was lighter." Jack Ryan is "popcorn", she says, "a piece of pure entertainment... I thought, 'I haven't done a piece of pure entertainment for at least six, seven years'."
Visiting both an eye doctor and a physiotherapist to prepare for her role, while she won't be seen performing the sort of gun-toting action she managed in Tony Scott's bounty-hunter thriller Domino, Knightley's Cathy isn't simply there for eye-candy. "She's definitely the MacGuffin," she says, referring to the classic Hitchcockian device that helps drive the plot along. "Not the only MacGuffin. But she's one of the MacGuffins. Is she a strong character? Yeah. Is she a damsel in distress? Yeah."
Yet there was another reason why she took on Jack Ryan: Shadow Recruit. The director is Kenneth Branagh, who previously proved he was more than capable of handling a blockbuster when he delivered 2011's Thor. "I've always thought that Keira is a terrific actress," says Branagh. "Most people wouldn't see it as a problem but the challenge for her is that she is extremely beautiful. I think some people can't see beyond that but I've always felt that she has a very intelligent, witty quality in her work."
Calling him a "massive influence" on her, Knightley was a huge fan of Branagh's work, particularly his 1993 adaptation of Shakespeare's Much Ado About Nothing. Just eight years old at the time, she credits it as one of the films that inspired her to get into acting. She watched it so often, her battered VHS copy of the film ended up breaking in the machine. "I used to know the entire thing off by heart, just based on that film. I wish I still did now, because then I could possibly do it in the theatre."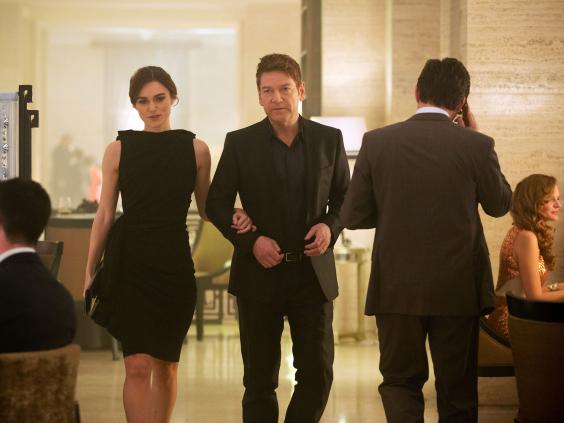 She got to meet Branagh, briefly, three years later. Knightley had started acting – just small television roles mainly, although there was a part in the 1995 thriller Innocent Lies. Then she auditioned for Branagh's epic film version of Hamlet, as one of the "players". While she sensed she wasn't going to get the job, Branagh still showed her models of sets for the film. "I remember appreciating the fact that he had taken the time out, even though it was pretty clear I wasn't going to get the job, to sit there with an 11-year-old and talk with her and treat her like a human being."
Needless to say, she was first in line to see the film when it finally came out. "I remember me and my best friend, when we were about 12, sitting through the whole four hours of it, or whatever it was, and loving every single second of it." Knightley still hasn't managed any Shakespeare on screen – although there have been more than enough period pieces in her career, from Doctor Zhivago to The Duchess, via an Oscar-nominated turn as Elizabeth Bennet in Wright's 2005 adaptation of Pride and Prejudice.
"When I was younger I felt like I really was doing something wrong for doing period films," she says. "I think I've now got to where I can stop apologising for that bit, and go, 'I love them, I've always loved them, I love doing them'. I think it's something to do with me and the way my imagination and fantasy world works – I love that you can just dive into it. Your own world, your own life, your own personality is completely lost  because everywhere that you know is taken  away and you get to dive into a total fantasy. And I love that."
She's just completed The Imitation Game with Benedict Cumberbatch, which deals with the Second World War Enigma code-cracker Alan Turing (she plays one-time fiancée Joan Clarke). But, in truth, it's been her contemporary roles where Knightley has really shone. Think of her football-mad schoolgirl in Bend It Like Beckham, the 2002 film that caught everyone's eye, including Jerry Bruckheimer, who then cast her in Pirates. The same year, she was a heroin-addicted mother in Pure – still one of the best parts she's ever played.
This year, she'll be seen in contemporary US indie Laggies and also Can a Song Save Your Life? – the new film from John Carney, who made the Irish musical Once. Playing a New York-based singer-songwriter named Greta, Knightley calls it a "very hopeful" film "about friendship and making an album". Unveiled at the Toronto Film Festival last year, reviews were middling, though most of the mud-slinging was aimed at the featured songs rather than Knightley's singing ("she sings pleasantly for an amateur" said one critic).
Not the first time she's sung on screen – she performed an opening number in The Edge of Love, the Dylan Thomas biopic penned by her mother – she's doubtless been inspired by her new husband, musician James Righton (of Klaxons fame). Married last May in France, the couple now live in Canonbury, and Knightley recently credited Righton for helping her believe in the idea of marriage. "That's actually quite liberating and quite nice," she stated, referring to the consistency wedded bliss brings.
Turning 30 next March, Knightley seems more at ease than she used to be. "I think when I was much younger, a lot of it was about trying to prove that I was better than everybody thought that I was, and I had a right to be there. I think as you get older, I can't do anything about people's opinions of me," she says. "It's just one of those things. If anything has been positive over the last couple of years, it's to be able to go, 'I can only give it my best and I can't control what people think'."
'Jack Ryan: Shadow Recruit' opens on 24 January
Reuse content