Nominations for the 86th Academy Awards are announced today, with many film critics expecting last weekend's Golden Globe winners to predict the outcome once again.
But how reliable are the Golden Globe Awards for predicting triumphs at the glitzy Oscars ceremony in Beverley Hills on 2 March?
Dark comedy American Hustle, Steve McQueen's harrowing 12 Years a Slave and Martin Scorsese's The Wolf of Wall Street, are the bookmakers' favourites to be tipped to win the most Oscars.
Best Actor and Actress
British actor Chiwetel Ejiofor is the current favourite to win Best Actor for his performance in 12 Years a Slave with odds of 8/11, with Matthew McConaughey another popular choice at 2/1.
Oscar predictions 2014: The main contenders
Oscar predictions 2014: The main contenders
1/16 American Hustle

Christian Bale, Amy Adams and Bradley Cooper star in David O Russell's dark comedy - but will Hustle win over Best Picture favourite 12 Years a Slave?

2/16 12 Years a Slave

It won Best Drama at the Golden Globes but whether 12 Years a Slave can take the Oscar for Best Picture ahead of Hustle, Gravity and The Wolf of Wall Street remains to be seen

Associated Press

3/16 Gravity

Space adventure Gravity, starring Sandra Bullock and George Clooney is another likely Oscar winner. Bullock is a favourite for Best Actress, Alfonso Cuaron may repeat his Golden Globes win for Best Director and the film as a whole could well take Best Picture

4/16 Captain Phillips

Tom Hanks' role in Captain Phillips - about a ship being hijacked by Somali pirates - is a strong contender for both Best Picture and Best Actor, despite no Golden Globe wins

5/16 Saving Mr Banks

It may have an outside chance for Best Picture at the Oscars, but Emma Thompson's role as PL Travers was nominated for Best Actress at the Golden Globes

6/16 Philomena

Philomena is a British underdog for Best Picture, but it did earn a Best Drama nod at the Golden Globes

7/16 Chiwetel Ejiofor

Chiwetel Ejiofor is the bookies' favourite to win Best Actor for his role as Solomon Northup in Steve McQueen's 12 Years a Slave

8/16 Matthew McConaughey

McConaughey is tipped as Ejiofor's biggest rival for the Best Actor Oscar, for his role as an AIDs sufferer and campaigner in Dallas Buyers Club. He won the Golden Globe for his performance

9/16 Leonardo Di Caprio

Could DiCaprio finally win an Oscar for The Wolf of Wall Street, or will Chiwetel Ejiofor, Robert Redford or Matthew McConaughey pip him to the post?

Mary Cybulski/AP

10/16 Robert Redford

Redford's performance as a resourceful sailor in All Is Lost earned him praise, making him a possible Best Actor contender at the Oscars

11/16 Bruce Dern

Another underdog, but Bruce Dern's role in Nebraska was widely-acclaimed and may see him earn at least an Oscar nod if not a win

12/16 Cate Blanchett

Blanchett's performance as a rich but troubled Manhattan socialite in Woody Allen's Blue Jasmine won her a Golden Globe for Best Actress. She is currently the outright favourite to win the Oscar too at 1/8

13/16 Lupita Nyong'o

The Kenyan actress plays gutsy cotton picker Patsey in 12 Years a Slave but can she rival likely competition from more-established stars such as Jennifer Lawrence?

Fox Searchlight

14/16 Amy Adams

Her leading role in American Hustle earned her a Best Actress Golden Globe, making Adams, pictured here with co-star Bradley Cooper, a top contender for Best Actress at the Oscars

15/16 Jennifer Lawrence

She famously tripped up the stairs en route to accept her Best Actress award at last year's Oscars, but can Jennifer Lawrence take an accolade again for her supporting role as Rosalyn Rosenfeld in American Hustle?

16/16 Steve McQueen

12 Years a Slave director Steve McQueen and Chiwetel Ejiofor talk on set - the British director is a strong contender for Best Director this year
Robert Redford, Leonardo DiCaprio and Bruce Dern are also hot contenders. But, surprisingly, Idris Elba is at 40/1 for his portrayal of Nelson Mandela, according to odds comparison site easyodds.com.
DiCaprio, star of The Wolf of Wall Street, has been nominated for three Oscars in the past, but has failed to win so far. He is currently the fourth favourite to win with odds of 20/1.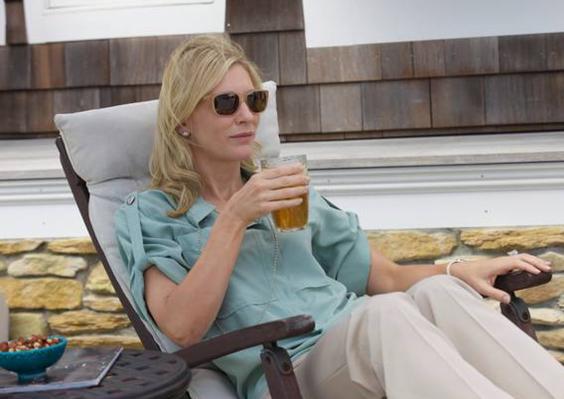 Cate Blanchett's performance in Blue Jasmine has earned her pole position at the bookmakers for Best Actress with odds of 1/8, while Sandra Bullock, Amy Adams, Judi Dench and Emma Thompson are also predicted to earn nominations.
Best Picture
This year's current bookmakers' favourite is 12 Years a Slave, with odds of 3/10, while David O Russell's American Hustle is at 9/2 and space epic Gravity at 7/1.
Consistent frontrunners Gravity, American Hustle and 12 Years a Slave may seem the likely contenders for Best Picture, but Golden Globe wins for Matthew McCounaughey in Dallas Buyers Club and Leonardo DiCaprio in The Wolf of Wall Street may throw up some unexpected surprises.
Last year's Best Picture was won by Ben Affleck's Iraq drama Argo, as predicted following the film's Golden Globe win. Similarly in 2012, silent film The Artist took Best Picture at the Oscars after picking up the Best Musical or Comedy award at the Golden Globes.
In 2010 and 2011, however, Avatar and The Social Network won Golden Globes but lost out to The Hurt Locker and The King's Speech at the Oscars.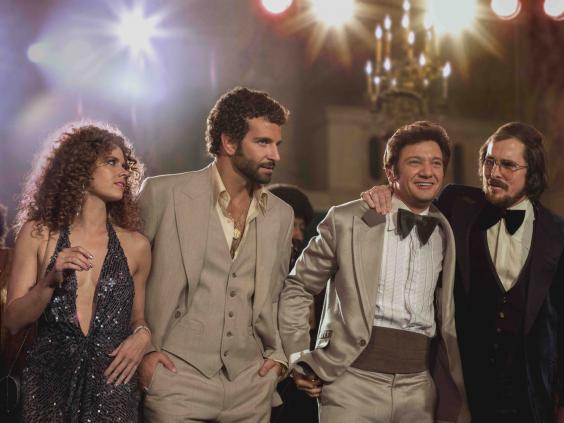 Just 59 per cent of Golden Globe Best Picture nominees have received Oscar nods since 2009, according to the The Hollywood Reporter.
As the likes of Blue Jasmine, Saving Mr Banks and August: Osage County did not earn Golden Globe nominations for Best Drama, Musical or Comedy this year, some film fans will be wondering whether such movies could possibly win Best Picture at the Oscars.
However, in 2004, Crash picked up Best Picture without having first secured a Golden Globe nomination for Best Drama.
Over the past ten years, the Golden Globes have predicted just four Best Picture winners, including The Lord of the Rings: The Return of the King, Slumdog Millionaire, Argo and The Artist.
Best Director
David O Russell, director of American Hustle, won Best Director in 2013 for Silver Linings Playbook, proving that the Academy has admired his work in the past, but will they reward him again?
Gravity director Alfonso Cuaron is the bookmakers' favourite at 4/11 while Russell's current best odds are 14/1.
US comedian and chat show host Ellen DeGeneres will host this year's prestigious Academy Awards and the theme for the event will be iconic movie heroes past and present.
Current odds for the top ten candidates
Best Actor
Chiwetel Ejiofor (8/11)
Matthew McConaughey (2/1)
Robert Redford (16/1)
Leonardo Di Caprio (20/1)
Bruce Dern (25/1)
Idris Elba (40/1)
Tom Hanks (50/1)
Forest Whitaker (100/1)
Christian Bale (100/1)
Best Actress
Cate Blanchett  (1/8)
Sandra Bullock (8/1)
Amy Adams (25/1)
Judi Dench (33/1)
Emma Thompson (40/1)
Adele Exarchopuolos (100/1)
Julia Roberts (100/1)
Meryl Streep  (100/1)
Julia Louis-Dreyfus (80/1)
Rooney Mara (100/1)
Best Picture
12 Years A Slave (3/10)
American Hustle (9/2)
Gravity (7/1)
Saving Mr Banks (33/1)
Captain Phillips (40/1)
The Wolf of Wall Street (40/1)
Mandela (66/1)
The Dallas Buyers Club (100/1)
Blue Jasmine (100/1)
Her (100/1)
Best Director
Alfonso Cuaron (4/11)
Steve McQueen (5/2)
David O'Russell (14/1)
Martin Scorcese (28/1)
Bennett Miller (66/1)
Spike Jonze (80/1)
Paul Greengrass (80/1)
Joel and Ethan Coen (100/1)
Alexander Payne (100/1)      
Ron Howard (100/1)
(Source: easyodds.com)
Reuse content