There is a heart-in-the-mouth moment within a minute of meeting Paul Gascoigne in a London hotel room. The former footballer's alcohol problems have been well advertised. Who can forget him trying to "save" murderer Raoul Moat while in a drunken stupor, or his "dentist's chair" drinking game stunt in a Hong Kong bar before Euro 96, and subsequent re-creation of it after his goal against Scotland. Currently, the line that the 48-year-old is peddling is that he's sober, but that he can fall off the wagon at any second.
The publicist charged with looking after Gazza has just asked if he needs anything other than a coffee. The former Sports Personality of the Year responds "No" and so she leaves. The second the publicist walks out, Gascoigne shoots up from his chair. "Ah great, we're alone, I just want to get some stuff from the mini-bar." He opens the fridge door and runs a finger across the bottles. Then he takes out two bars of chocolate and sticks them into the top pocket of his jacket. "Excellent, I can have these for later." He says this like a cheeky schoolboy. It's clear Gascoigne is the boy that never grew up.
This is the start of a quite bewildering hour in the company of one of the finest footballers ever to pull on an England shirt. Gascoigne is promoting a documentary that mostly focuses on his early life and career up to Italia 90. The film was made at his request, to give his side to the story. "I can't go to the papers, I've sued most of them," he says triumphantly.
One of the most interesting parts of the film sees Gascoigne discuss two deaths, many years apart, both of which he seemingly blames himself for having a hand in. As a young lad, Gascoigne was out with another child, who he was supposedly watching over, but was helpless as the child ran out in front of a car. The second tragedy occurred when he was an adult and led a campaign to encourage asthma users to play sport safely. On the phone, he told a young family member that it was OK to play football so long as he was careful and used his inhaler properly; the boy forgot his inhaler, played and died. No wonder Gascoigne describes the film as being "mostly talking about the same things that I talk about in rehab".
Bringing things up to the present, the film also sees him reflect on the phone hacking he has endured at the hands of the Mirror Group Newspapers. They were ordered to pay the footballer £188,000 in damages last month. Throughout the film, and this interview, Gascoigne reminds me how the red-top press has ruined his life. At one stage he stopped talking to his dad because he was convinced he had sold a story (in fact obtained through hacking) about him. It was in this period that Gascoigne started taking cocaine. And he claims that the paranoia that cocaine brought on led to his sectioning under the Mental Health Act.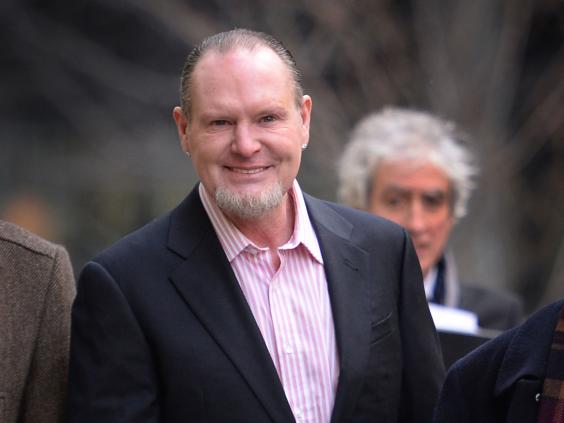 "I'm getting hacked today as we speak, but I've got them caught out," he says. "It's someone in high authority, a policeman. Unbelievable! When people say go to the police for help, what chance do I have? They're hacking me as well."
He also calls the level of damages he received "disgusting" and "absolutely diabolical". He explains:  "Once I lost a 200-grand deal because they wrote lies that I was drinking, jumping off a pier to try to kill myself – when in fact I was relaxing in the countryside after a hip operation. So, I don't get work. Then what happens is that because I get pissed off about the lies, I then hit the drink. I must have lost over £1m in jobs [as a result of the hacking]."
By way of comparison he asks: "Who is this Sadie Frost girl? She got £260, 000 but she lives in America, this woman. So, they write stories about her but she's out of it, and she's getting work doing the good that she does [in fact, she lives in Camden, north London]. She was lucky because she had Jude Law; if it had happened to Becks, he'd have Victoria as well. I have no one to bounce off."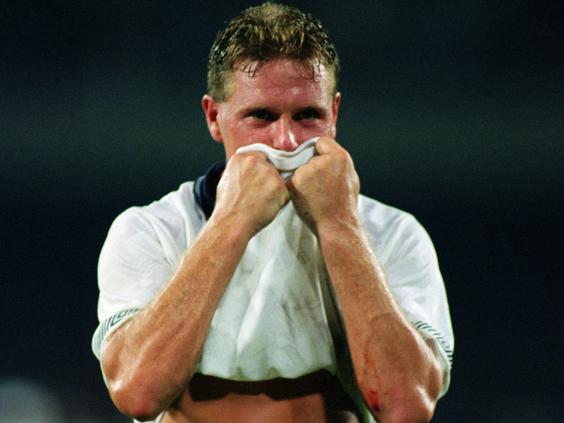 Indeed. Gascoigne has positioned his chair to look out of the window, as he says he wants to be able to see the girls passing by on the street. "My chat-up line to girls is to ask them if they've got Google or YouTube. If they say yes, I'm fucked. My whole life is on there, and my CV is not too good."
Where he's seated also means that Gascoigne can see the press corps and fans hanging around outside the hotel. As if to prove the point about fame being fleeting, however, they're waiting for Lady Gaga. "But if I wanted to get into the papers I could just go outside and do something daft," he says.
In the film, there is no mention of his ex-wife Sheryl or their three children. "My kids, it's private, I never go on about them," he explains, though that doesn't stop him lamenting the times Sheryl and his stepdaughter Bianca have spoken to the papers about him.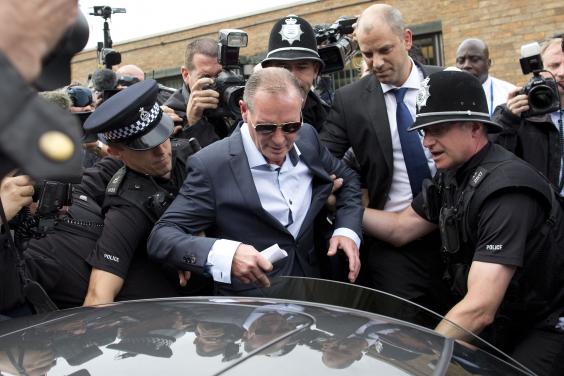 There is no filter to Gascoigne. He says what he feels without fear of consequences. He also likes having a laugh and a joke; the late England manager Bobby Robson famously called him "as daft as a brush". But when he's drunk, he's a liability. Even Gascoigne seems dumbfounded by the Moat episode. "I woke up on the sofa and I saw I had 300 messages on my phone. I thought, what had I done? I didn't want to look at the phone and just thought I'd delete those later. Then I turned on Sky News and I see the story and look around the room and I have my wellies on. I don't even know why I thought I could help Moat, I can't even help myself."
There are plenty more stories like this. A mention of George Best is the prompt for an anecdote about a bender he had with the former Manchester United star after the BBC Sports Personality of the Year Awards. Gascoigne doesn't really answer questions – instead he just seems to hear keywords and set off on whatever tangent he fancies.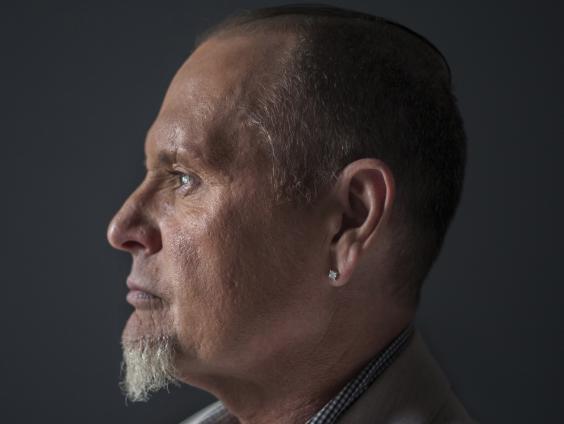 He keeps abreast of football but admits he can no longer really watch it, especially when he feels players are not trying to entertain. "I can travel three and a half hours for a game, watch 15 minutes and leave." His opinions on the game are eclectic and unpredictable. When asked about the Fifa scandal, he starts reminiscing about meeting Sepp Blatter in Rome, during the period when he played for Lazio, when he was one of the highest paid players in the world.  He'd forgotten Blatter was coming to the club so he hadn't worn a suit; the Gascoigne solution was to drink five pints and turn up to the meeting dressed as Father Christmas – a costume that today seems apt.
"But Blatter, he's 79, or 80. They must have waited for there to be enough evidence, but he might be dead tomorrow, he's that old. If he's senile, he probably doesn't know what is happening. People say 'why is he resigning now, after the election?' You know why I think he did that, it's because he wanted to show how powerful he was. I won it, and I move on." Almost as an afterthought he adds, "Or his lawyer has said, they've got evidence that you're the worst."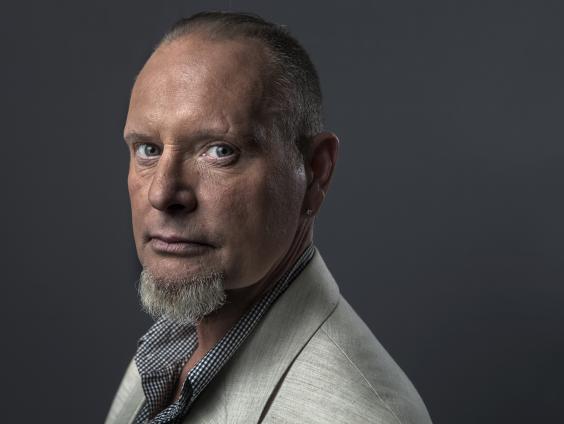 Many see Arsenal and England midfielder Jack Wilshere as Gazza's bad-boy heir; Wilshere has been criticised for misbehaviour, most recently for his drunken anti-Spurs chants during Arsenal's FA Cup victory parade. Gascoigne, who played for Spurs, is unsurprisingly sympathetic. "The better he plays the more the press will be on his case. He got drunk at the right time, after they had won the FA Cup and five days before the England game, after which the press said he was man-of-the-match against Ireland." And yet Gascoigne admits he couldn't even get through the TV highlights of last Sunday's game in Dublin.
The time with Gascoigne flies by. It's entertaining, but stained because it's clear that in the fight against his inner demons, he has a long way to go. "What people don't realise from the press is that in the six years I've been in Bournemouth, I've probably only been drunk for four months if you add all the days up. It's just that when I drink I get caught."
'Gascoigne' is out on DVD tomorrow
Reuse content