The release of their debut studio movie finds many new Hollywood directors confident to the point of being conceited. In interviews they often project magisterial nonchalance – they feel they have achieved what they were born to do. A case of pride before the sequel.
Rupert Goold is different. The Londoner is excited about his new crime film True Story, starring James Franco, Jonah Hill and Felicity Jones, but he's also honest and philosophical about his first Hollywood experience. Perhaps it's because he has already won acclaim for his theatre work (he's artistic director of the Almeida in north London and renowned for re-envisioning classics and staging new work including King Charles III, Enron and American Psycho). Or perhaps it's because he simply didn't believe he'd get a shot at making an American film. "I just never thought it was actually going to happen and then suddenly it was happening," he says over lunch in New York.
The director, 43, first caught Hollywood's eye in 2008 when his production of Macbeth, starring Patrick Stewart and Goold's wife Kate Fleetwood, was a Broadway hit. "People had often seen filmic sensibility in my stage work," he says. He got a film agent who urged him to go to LA. "I kept thinking, 'Who's going to hire me?'" he admits. "Also I didn't believe enough in myself to do that … I just thought I'd be scared shitless."
But then he adapted Macbeth and Richard II for the BBC and "I felt really at home doing screen work".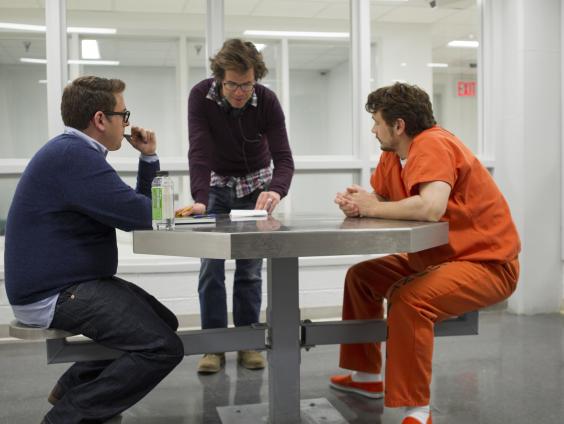 So he went to La-La Land. "I did that crazy driving around taking in 20 to 30 meetings," he says. This was the year, 2008,  "when it felt almost all the Best Picture nominees seemed to have British stage directors behind them. Sam [Mendes] was doing Revolutionary Road, Stephen Daldry was doing The Reader, Danny Boyle was doing Slumdog [Millionaire]. I never naturally have enough self-confidence to believe I'd swan in and go, 'Hi, I'm the new Sam Mendes.' I felt like a travelling salesman, like David Brent, [going] up and down with my pitches."
While doing so, he noticed that his take on the disparities between UK and US theatre was reversed with film. "The difference between New York theatre and British theatre is that while New York theatre is great in loads of ways, there just isn't the money or the facilities that there are in London," he notes. "London has many more opportunities.
"The opposite is true of film. There are great people in film in England but… in America you really think this could happen."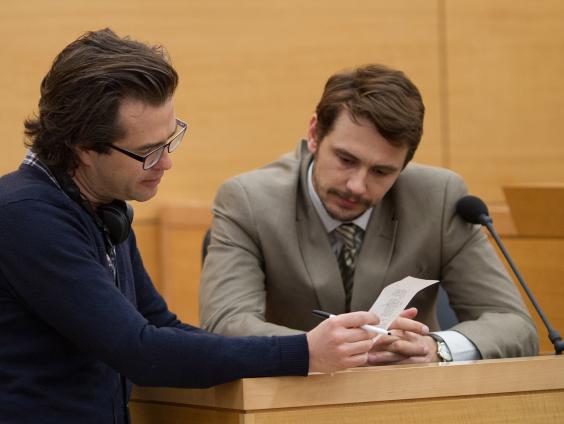 True Story is based on the 2005 memoir  of the American journalist Michael Finkel – about how his life intertwined with the Oregon killer Christian Longo. (Hill plays the journalist, Franco the murderer.) On the run after killing his family, Longo bizarrely ended up assuming Finkel's identity just after he had been fired by The New York Times for fabricating a feature. The film examines what drove both men, and Goold asked the same about himself. "I felt that in LA, driving up and down, thinking why am I pushing myself? I can direct a play in England, people know who I am, the critics are in dialogue with my work. Here I am in a rented car knowing nobody, meeting disinterested TV and film execs. What am I doing this for? You push yourself to try and find out."
He succeeded in making True Story, he reckons, because "the thing that make films happen financially 90 per cent of the time is casting.  People are scared about talking to actors  – 'The Talent' is such a complicated thing in LA." 
Goold was someone who could talk with The Talent: "I think they felt, 'Hey, he's a British theatre guy! He's going to get this thing cast!' Also I had this really old-fashioned, brilliant experience of sitting in a movie mogul's incredible drawing room with amazing art and pitching the movie for 20 minutes. I left with it green-lit."
The movie mogul was Arnon Milchan (Gone Girl, L.A. Confidential), who produced True Story along with Brad Pitt, but less familiar to Goold was the work of Franco and Hill, who had previously appeared in comedy films. While many debut film directors flaunt their encyclopaedic knowledge of cinema, Goold admits: "I didn't really know either of them as comic actors. I didn't see Superbad but I saw Moneyball and 127 Hours.' Everyone was like, 'Oh these two stoner comic comedian guys'. I was like, 'Oh really is that what they are?' "
The filming of True Story took place in upstate New York in 2013. "It was an education a bit but I think they [Franco and Hill] found it an education as well," Goold says.  "I remember coming in with my first day of notes and I was like, 'That word's wrong, your action on that beat is wrong.' James was going, 'What is this? A play?' I was like, 'Yes it is. You fucking take these notes!'" He laughs. "I think they were surprised by the process of it."
Goold was impressed with the pair. It's Hill's first dramatic leading role, while of Franco –  whose self-centered psycho character plays off his own narcissistic off-screen image – he says: "James is a brilliant actor – he's got incredible James Dean-like charisma and not just because he's good-looking." 
There's barely a laugh to be had in True Story, which, unusually for a Hollywood thriller, eschews action in favour of psychological and moral drama. But Goold says Hill and Franco's comic heritage carried over into filming: "There is something competitive about comedy – who can get the laughs...  I think there was an element of competition between them."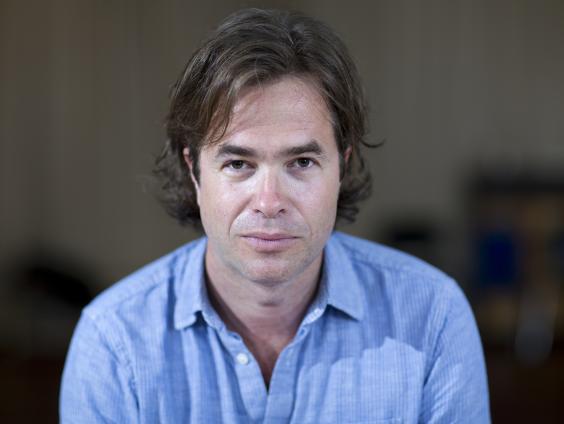 He still can't get over their rapid transitional capabilities. "They were really disciplined," he recalls. "They would be shooting all sorts of shit, Jonah making James laugh, mucking around ... I'd think, 'Are they taking this all in?' They would grin until 'Action!' Boom! We'd cut and they would immediately go into gags again and I'd come in and give my notes. It was very odd."
True Story sat on the shelf for a year while Goold waited for his stars' schedules to clear so he could reshoot the film, since initial test audiences found Franco's killer too sympathetic. "There's a Catholic sensibility which is one of the things I'm interested in– through suffering comes understanding," he says, comparing Longo with the wise, charismatic devil in Milton's Paradise Lost, a stage version of which he directed in 2004. 
"People couldn't deal with the fact they felt oddly heroic about Longo, so we ended up with something I think is truer, which is they are both trapped in this Dante-like spiral."
'True Story' is released on 17 July
Reuse content