Actors put their heads above the parapet whenever they direct a film. Critics seem to be particularly uncharitable when assessing a famous actor's directorial debut. In April, British audiences get a chance to assess if two of the most famous actors in the world, Ryan Gosling and Russell Crowe, sit comfortably in the director's chair.
Gosling's directorial debut, Lost River, is about to open in the UK. When it received its world premiere at Cannes in 2014, it met with derisory reviews that recalled the time Johnny Depp debuted his sole directorial effort, The Brave, at Cannes in 1997. Variety described Lost River as "a risible slab of Detroit gothic that marks an altogether inauspicious writing-directing debut for Ryan Gosling". The Hollywood Reporter weighed in with, "one would hope that he might work with a co-screenwriter next time, forget about his favourite other directors and use a style that organically suits the subject."
Would critics have been so harsh had someone Gosling been fresh out of film school? It's an experimental film, reminiscent in style of Harmony Korine and Jack Smith, which stars Christina Hendricks as a single mother trying to survive in a city in the aftermath of economic collapse. She needs to protect her children from unsavoury figures such as Bully (Matt Smith) and the bank manager (Ben Mendelsohn) who suggests she work in a strip bar to stay above the poverty line.
Many critics expressed surprise that Gosling, the Hollywood movie star, would make a non-narrative look at fractured society. Comments were as much about him as the film. Perhaps this is not such a surprise when actors trade on their name to get financial backing for their films. Yet judging by the vitriol, it can appear that critics want actors-turned-directors to fail.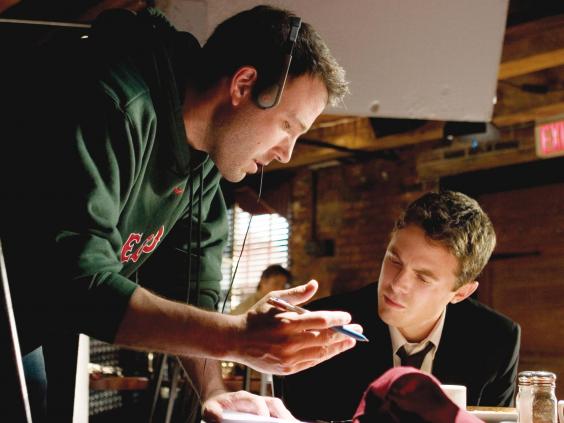 This may seem an odd stance, given that some of the most feted icons in cinema history have been actors/directors: Charlie Chaplin, Orson Welles, Woody Allen. However, the poison pens are reserved for those who have made their name in acting and then stepped behind the camera.
It's not just critics who seem to be sceptical of actors-turned-directors, but also the Hollywood glitterati. While Ben Affleck has received favourable reviews when directing, his background as an often derided actor may have come into play when he failed to secure an Oscar nomination as Best Director for Argo, even though the film won Best Picture and he had picked up a directing award from the Directors Guild of America.
What doesn't seem as commented on is what actors bring to the director's chair. The late Philip Seymour Hoffman once said, "It's easier to be a director than an actor." Ben Affleck said that his experiences as an actor watching directors be precious about scenes made him a better director.
"I would say, 'I'm in the movie and I'm bored, so surely the audience is going to be.' The director would say, 'I don't know what to lose', and you kind of make that gesture – why don't you take out my whole speech? You have to be ruthless." It's often actors lauded as being outspoken or intelligent, such as George Clooney, Sean Penn and Sarah Polley, that take on both tasks. The films they make tend to involve politics or narrative risks: films that need the value of celebrity to convince financiers to make an investment. Actors such as these don't need to accept directing gigs in order to pay the rent.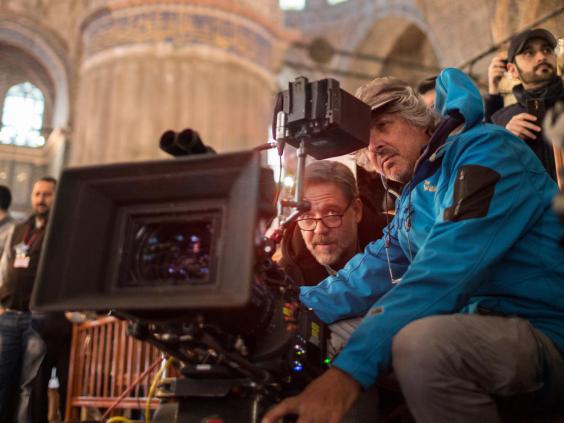 Russell Crowe stars in and directs The Water Diviner. He plays an Australian farmer who travels to Turkey to try and find the bodies of his three sons, who fought in the Battle of Gallipoli. Crowe acknowledges the additional pressure when actors choose to direct themselves: "I know there are horror stories galore about people who have tried it. There is a famous one where Mel Gibson called Jodie Foster and said, 'You directed yourself in the movie, what advice do you have for me?'  She said, 'One word: don't.'"
The Australian actor made the astute decision to release the film in his home country first. Perhaps he learned from owning a rugby team that when you play in front of those supporting you, it's easier to get a result. The Water Diviner was Australia's top-grossing domestic film in 2014. However, judging by the reviews in the trades (Variety called the film "emotionally manipulative"), it's in for a rougher ride outside his home country.
Last week, the Mexican superstar Gael García Bernal gave a talk at the Qumra festival in Doha where he told the audience, "Please, don't watch my first film." The film, Défecit, released in 2007, saw the Y Tu Mamá También playing a spoilt rich kid who throws a party at his villa with disastrous consequences – for character and audience.
When I spoke to Bernal, he added, "I wanted to make a film because I wanted to experiment what it was to play with the medium. It's the ultimate cinema experience to make the film. I was 24 or 25 when I made the first film and it shouldn't have been a cinema film, it should have been a TV movie because it had a lot of pressure on me." He is preparing to direct his second film next year.
Often with actors, directing can seem like a secondary career. If the film fails, it's easy for the public to think they will just go back to being movie stars. Yet as part of the Sony hack, an email from Clooney to former Sony Pictures chairperson Amy Pascal emerged. Dejected after bad reviews for his film The Monuments Men, Clooney said that he hadn't slept for 30 hours. "I fear I let you all down," he added. "Not my intention. I apologise. I've just lost touch... Who knew?"
Best films to watch in 2015
Best films to watch in 2015
1/9 Suffragette - 11 September

Meryl Streep is bound to make a formidable Emmeline Pankhurst in Sarah Gavron's new film about the British women's suffragette movement of the early 20th century. Streep is again working from a screenplay by Abi Morgan who also wrote The Iron Lady.

Getty Images

2/9 Far From The Madding Crowd - 1 May

Thomas Vinterberg turns his hand to Thomas Hardy and British costume drama. Memories of the John Schlesinger version with Alan Bates and Julie Christie will be hard to exorcise. Carey Mulligan and the mercurial Flemish actor Matthias Schoenaerts star as Bathsheba Everdene and Gabriel Oak.

3/9 Jurassic World - 12 June

The third Jurassic Park sequel is finally here starring Chris Pratt. The storyline goes something like this - theme park gets dinosaur to attrack visitors and it all goes horribly wrong. Should prove a fun one among cinema-goers.

Colin Trevorrow

4/9 Terminator: Genisys - 3 July

Arnold Schwarzenegger kept his promise - he's back and he's trying to stop Judgement Day.

5/9 Spectre - 6 November

Bond is back for the 24th time. So is arch-villain Blofeld. Director Sam Mendes did a sterling job with Skyfall but the last movie ended on a very downbeat note with poor old Judi Dench signing out of the series. The challenge now is to reinvigorate a franchise that is already well into its 50s.

Rex Features

6/9 Cake - 20 February

It's Rachel from Friends as you've never seen her before as Jennifer Aniston plays Claire Bennett - a woman who initiates a relationship with a widower while battling hallucinations of his dead wife.

7/9 Suite Francaise - 13 March

It will be intriguing to see how Saul Dibb's long-awaited adaptation of Irène Némirovsky's novel deals with a problem that has often confounded British film-makers: how to portray French characters played by English-speaking actors in Nazi-occupied, wartime Paris without slipping into 'Allo 'Allo!-style caricature. Michelle Williams and Kristin Scott Thomas lead Dibb's promising cast.

8/9 In The Heart Of The Sea - 13 March

Chris Hemsworth plays tough seafarer Owen Chase in this dramatic Moby Dick movie.

Warner Bros

9/9 Cinderella - 27 March

Kenneth Branagh's live action remake of Disney's classic tale stars Downton Abbey's Lily James. Helena Bonham-Carter and Cate Blanchett also star as the Fairy Godmother and evil stepmother.

Disney
This is not the talk of someone doing a side job. Many of the actors who succeed at directing have reached a point in their careers when the parts they have tended to play are in danger of drying up. Clint Eastwood and Mel Gibson were around 40 when they made the change. Directing became as much their primary job as acting. Contrast this with Kevin Costner, who made the Oscar-winning Dances with Wolves, but remained primarily in front of the camera and was unable to repeat its success. Angelina Jolie now seems to be focusing on directing rather than acting.
How easy can it be for an actor to move from project to project, playing different roles, and then jump behind the camera? It seems logical to say that directors who spend years working on projects to direct, without the distraction of going on other people's film sets, are probably better prepared for the many challenges of making a film. When someone such as Gosling, who could just accept pay cheques for acting, takes such a great risk as a director with a film he knows might alienate audiences, perhaps he should be lauded rather than condemned for doing so.
'The Water Diviner' is released on 3 April and 'Lost River' on 10 April
Reuse content