When Richard Sherman and his brother Robert sat down at the piano in 1962 to write the music for Mary Poppins, they faced a daunting task. To start with, PL Travers, the author of the popular series of novels about an eccentric English nanny, who had been persuaded to sign over the film rights after being pursued for 20 years by a relentless Walt Disney, was staunchly opposed to the inclusion of music. When she did at last agree, she wanted stiff, established Edwardian verse in place of the vaudeville-inspired original ditties that Disney had proposed.
"We wrote 'Supercalifragilisticexpialidocious' because the kids couldn't come back from their imaginary adventure with Dick Van Dyke with a physical souvenir. We thought, why doesn't Mary Poppins give them the biggest word in the world instead," reminisces Sherman with a still irrepressible enthusiasm 50 years on. "We tried 'supercollosal' but then realised that an English nanny would be more likely to say 'atrocious'. And then we were off. When the English language is used well, it's like music already."
But Travers was unmoved by lyrical whimsy. "She said: 'It's not a word'. She didn't like anything we wrote, actually," adds Sherman.
The battle to get Mary Poppins made is the subject of a new film, Saving Mr Banks, starring Emma Thompson as Travers and Tom Hanks as Disney. Thompson's portrayal is, confesses Sherman, rather generous about the character of Travers: "She is much kinder and sweeter than she was to us. She had a terribly big ego. It was an ordeal."
Still, the film was a runaway success, in  large part thanks to its music. Mary Poppins won five Academy Awards (including best original score and best song, for 'Chim Chim Cher-ee') and today 'Supercalifragilisticexpialidocious' is ranked 36th in the American Film Institute's list of the 100 Greatest Songs in American film History. The film was the top film at the box office in 1964, making a net profit of $28.5m (£10m) and ushering in a new golden age of original on-screen musicals, led principally by the Sherman Brothers. Who, these days, can see The Jungle Book, Chitty, Chitty Bang Bang and Bedknobs and Broomsticks without humming the words to "Hushabye Mountain" or "Portobello Road" for days?
But just how did original musicals become so popular again throughout the 1960s? And why aren't there more of them today? The last decade has seen one of the strongest ever partnerships between Broadway and Hollywood, bringing hordes of stage hits like Chicago, Mamma Mia, Rock of Ages and last year's Les Misérables to the screen. This trend looks set to continue, with films of Annie and Jersey Boys in the works. But this has not prompted a similar flurry of original screen musicals. Despite the occasional success – such as 2007's Enchanted, about an animated princess launched brutally into the real world, 2010's fairytale animation Tangled and the teen favourite High School Musical series – producers have strongly favoured the familiar over the new.
The 1950s had seen MGM, traditional purveyor of musical films, turn increasingly from original scores to Broadway adaptations. While lavish, costly originals such as The Wizard of Oz and Singin' in the Rain had been critical successes (and are now considered classics) at the time they did not always offer a good return on their investment. When The Wizard of Oz was released in 1939 it was the most expensive MGM production of all time but earned just $3m (£750,000) on a $2.7m budget. The film had to wait until its re-releases in 1949 and 1955, by which time Judy Garland had become much more of an established star, to turn a real profit.
Gradually the lights of Broadway lured producers towards the attractions of a pre-sold market not dissimilar to today's. Just as the current trend for large-scale screen adaptation of stage hits knows it has an audience of fans already – Mamma Mia, Les Misérables, Rock of Ages – producers turned to Rodgers and Hammerstein, to South Pacific and The King and I. By the time Mary Poppins came along, three of that year's top box-office movies were musicals – but only Poppins had an original score.
The talents of individuals such as Disney and the Shermans changed everything, argues John Kenrick, a musical theatre and film historian. "The main reason that Mary Poppins made it to the big screen was the determination of Walt Disney. Many so-called experts said it would never work. But Disney pushed and prodded for more than a decade, and then called in the Sherman Brothers, who were full time songwriters under contract to Disney at the time, and the result was a lavish film that actually wound up costing less than the London and Broadway stage adaptation would."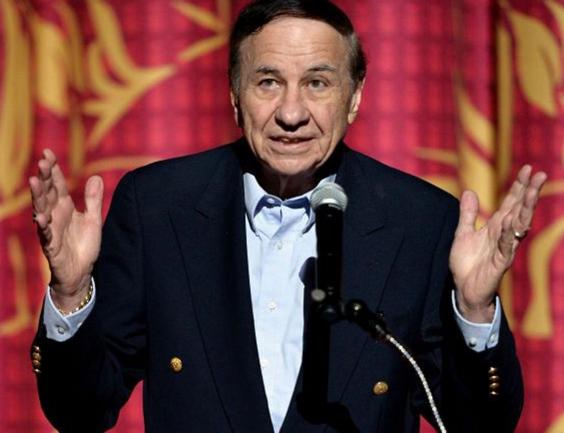 Adapting a stage hit can be phenomenally expensive, he adds, because of the cost of the rights. "The recent big screen version of Les Misérables cost $61m (£38m). It doesn't necessarily make sense to prefer adaptations over originals, but I think studios are wary of untested musicals."
Randy Thornton, a producer for three decades at Walt Disney Records, argues that the resurgence of successful original musicals – in animation form – which began in the late 1980s with the Oscar-winning The Little Mermaid, was equally dependent on individual talent.: "Howard Ashman and Alan Menken, the songwriters behind The Little Mermaid, regenerated everything." The key to The Little Mermaid, Beauty and the Beast and Aladdin, he adds, all of which were written by Menken, is that they are timeless. "It's all about sentimentality – parents re-watch these films even as adults and then want their own children to have the same experience they did. It's pretty great for a producer because you can re-release certain albums (and films) to these new generations."
So why are original scores less popular now? Is it just that the right people aren't around? Certainly when Menken came out of the woodwork to score 2007's Enchanted, about an animated princess launched brutally into the real world, it was Hollywood's first musical hit in years.
But Sherman suggests it is something far simpler. "Our father [a musician], used to say, 'you gotta keep it simple, singable and sincere'. I think people try to be too clever today – they make songs that are a great tour de force for a unique voice. But what good is that if the audience can't sing along? Simple, singable and sincere – that's what we always tried to do."
'Saving Mr Banks' is released on 29 November