As the release of The Birth of a Nation approaches, filmmaker Nate Parker has been running damage control, urgently trying to stamp down the growing controversy surrounding his 1999 rape case and refocus the public's attention on his forthcoming historical epic.
But a new 60 Minutes interview, that aired Sunday on CBS, doesn't seem likely to help him accomplish that goal.
In his first televised appearance since the scandal erupted in mid-August, Parker makes two things very clear: He does not feel guilty about what happened 17 years ago, and he has no plans to apologize to his accuser's family.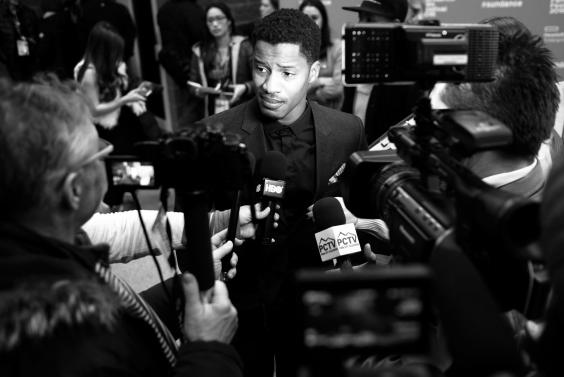 Parker was a sophomore at Penn State when he and his roommate Jean McGianni Celestin, who cowrote Birth of a Nation, were charged with the rape of an 18-year-old freshman, who said she had passed out after drinking and was unconscious when the two men assaulted her. Parker, who had previously had consensual sex with the woman, was acquitted; Celestin was convicted, but his verdict was later overturned on appeal, and he was never retried.
Their accuser claimed that Parker and Celestin repeatedly tormented her after she made her complaint, and she successfully sued Penn State for failing to protect her from their harassment. She later dropped out of college, and, after several attempts, died by suicide in 2012 at age 30.
In a preview of the 60 Minutes interview released last week by CBS, Anderson Cooper asks Parker about the alleged assault: "Do you feel guilty about anything that happened that night?"
"I don't feel guilty," Parker answers, his voice sombre.
When Cooper presses further – "Do you feel you did something morally wrong?" – Parker speaks of his faith: "As a Christian man? Just being in that situation, yeah, sure," he says. "I'm 36-years-old right now, and my faith is very important to me, you know, so looking back through that lens, I definitely feel like it's not the lens I had when I was 19 years old."
According to CBS, Parker grew emotional when Cooper asked him if he had anything to apologise for. "I was falsely accused … I went to court … I was vindicated," Parker answered. "I feel terrible that this woman isn't here … her family had to deal with that. But as I sit here, an apology is – no."
The same day that the preview was released, Variety published a guest column by Sharon Loeffler, the sister of Parker's accuser, who described how her sister suffered after the assault, as she watched Parker's career take off.
"It tormented my sister to see him thrive while she was still struggling," Loeffler said. "I can only imagine the pain she would be experiencing now to see Nate Parker promoting his new movie, The Birth of a Nation, which he wrote with Celestin."
Loeffler said the film itself further exploits her sister because Parker and Celestin had "invented a rape scene" as a plot device: In the film's telling, the brutal rape of rebellion-leader Nat Turner's wife is a catalyst for the slave uprising.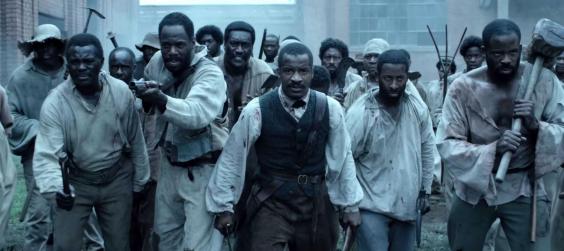 "This is fiction. I find it creepy and perverse that Parker and Celestin would put a fictional rape at the centre of their film, and that Parker would portray himself as a hero avenging that rape," Loeffler said. "Given what happened to my sister, and how no one was held accountable for it, I find this invention self-serving and sinister, and I take it as a cruel insult to my sister's memory."
In recent weeks, in response to waves of scathing criticism, Parker had adopted a somewhat conciliatory tone: "I'm a work in progress. I'm trying to be better," he told Ebony's Britni Danielle in a 27 August interview. "I feel remorse for all the women that are survivors that felt I was being insensitive because I was. And I want to have a better understanding of how I can be more of an ally, if they'll accept me. There will be people who won't accept me, and that's okay. All I can do is say that I stand for justice and really learn more about this issue so I can be a better ally of this issue."
In his interview with Cooper, Parker reiterated his hope that the public will see his movie despite the controversy that has plagued it. "I think that Nat Turner, as a hero, what he did in history, is bigger than me," he said, according to CBS. "I think it's bigger than all of us."
But as of Friday, in the aftermath of his most recent public comments, many were taking to social media to renew their pledges to boycott the film – and, instead, to donate the money they would have spent on movie tickets to organisations that support victims of sexual assault.
© The Washington Post
Reuse content