Who needs the daytime when you can escape into the night? From the very earliest days of cinema, filmmakers have looked for magic in the "after hours", when the rest of the world is asleep but lovers, criminals, restless young partygoers, drunkards and night workers are still on the prowl and are, for a few minutes at least, the "gods of the city".
In these wee wee hours, different rules apply and new possibilities always open up. This is certainly the case in Polish filmmaker Michal Marczak's Sundance award-winning "documentary" All These Sleepless Nights. The film follows two young art school friends Kris and Michal, both in their early twenties, in search of romance and adventure in night-time Warsaw.
Over the period that the film is shot, it seems a point of principle that they will never go to bed before the dawn rises. If the film has a dream-like feeling, that is only to be expected as they drink, smoke, dance, make out with girls they meet and have high-minded conversations about life and love. In the occasional daylight scenes, we are not surprised either that they have the dazed pallor of vampires.
All These Sleepless Nights belongs to a genre of night-time movies which also includes such titles as Martin Scorsese's After Hours (the giddy misadventures of an office worker in night time New York), Night On Earth (Jim Jarmusch's portmanteau picture set inside taxis in different cities on late night journeys) and Ingmar Bergman's Smiles Of A Summer Night (a barbed romantic comedy about lovers coming together and being pulled apart between dusk and dawn). It also bears more than a passing resemblance to Sebastian Schipper's extraordinary Berlin-set "one shot" drama, Victoria (2015), set over a single night in Berlin and following a group of youngsters the same age as Kris and Michael as they dance, drink – and plan a bank heist.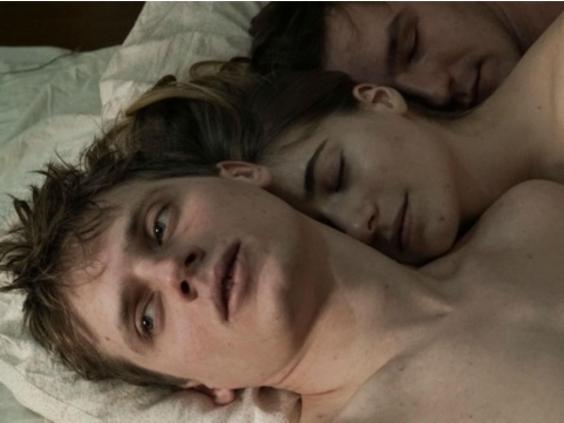 These, of course, are all fictional films, whereas Marczak's project has been classified as documentary.
"It is a film that very much tethered in reality," the Polish director says in response to the idea that All These Sleepless Nights is somehow breaking the rules of documentary. "The characters are not pretending to be somebody they're not. They're going through real emotions. They're not simulating emotions. That for me is kind of a definition of a documentary – and the definition of a good film for me.
"Its truthfulness lies in the way it captures moments and feelings. The intention was never to tell the story of specific characters with specific problems but more to capture what it is like to be young in this weird time and place and country. Doing vérité wouldn't do it justice – you couldn't get those feelings across."
He adds that other directors such as Abbas Kiarostami, Michael Winterbottom and Robert Flaherty have also combined documentary and dramatic techniques in the same way. "This has been happening in cinema for a long time," he says.
Marczak and his crew followed the friends on their night-time for over a year, for "two summers and a winter", as he puts it. These were key formative moments in their protagonists' lives. The film is also intended as a little slice of social history. When Poland was under martial law, he says, you wouldn't find youngsters roaming from party to party, "taking over the streets and the clubs". There'd be curfews, secret police and too much political weight to carry, and no one would have had the money or the time to devote themselves to such narcissistic enjoyment. The Warsaw of All These Sleepless Nights is certainly a much more alluring place than the grey, oppressive city shown in so many episodes of Krzysztof Kieslowski's Dekalog or in Andrzej Wajda films of the 1970s and 1980s.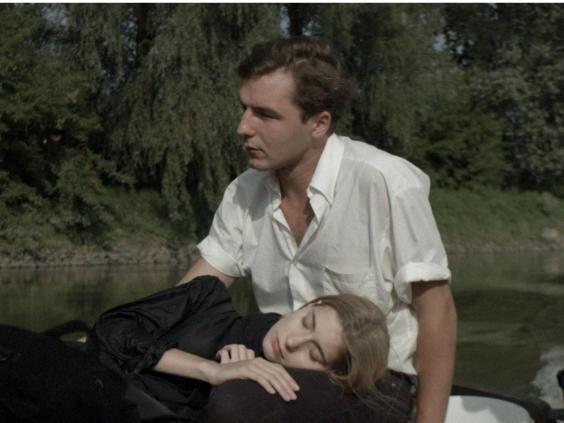 "I didn't think that I would do a coming-of-age story about young people but one of the reasons [for doing so] was that I saw Warsaw had changed a lot; it had really developed its own style in the music, arts, fashion and theatre," Marczak reflects. "You could see that it has its own identity and you could see that there was a new energy in these youngsters – that their brains were working in very beautiful ways, dealing with reality in a way that for me was hopeful and poetic." 
He points out that "by all metrics", Poland in this period (2014-15) was flourishing: there was affluence (the financial crisis didn't bite in Poland as it did elsewhere) and freedom of speech. "The vibe was really, really positive. And Warsaw is a city that's not yet gentrified, which is why there isn't much talk in the film about earning money or apartments. You could live in the centre of the city, have a pretty decent job and still have a lot of free time, go out and make ends meet."
The night-time world he was portraying was also also a long way removed from the stereotypical British city centre on a Saturday night. There's drinking and even occasional vomiting but no scenes of alcohol-filled aggro, glassings, brawls or of stag parties and hen parties doing their British best to recreate the world of Sodom and Gomorrah.
The director's research for the film involved immersing himself in the world of this new generation of dreamy young hedonists. After "three or four months" of intensive partying and lots of coffees and conversations with other youngsters, he met Kris and Michal. They spent time together, became friends and agreed to collaborate on the project.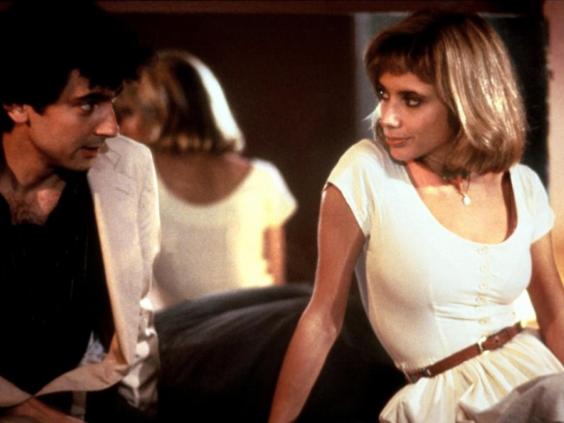 His aim was to capture the sensibility of a generation of young Poles born after 1989, the end of communism, and with none of the repressions and fears of their parents. They have a reckless energy and a lack of self-consciousness that would have been unthinkable only a few years before.
"For the first time in Poland, we have this completely free generation," Marczak, in his mid-thirties himself, says of his twenty-something protagonists. "Warsaw isn't that big a city. Those younger people who are out on the streets all night, they somehow all know each other."
There's a something bizarre about the idea of a film crew following the two young men from party to party, filming them at raves and at their most intimate moments. All These Sleepless Nights blurs lines between what would normally be considered documentary and what is drama. There was never the attempt to hide the camera. Kris and Michal are art students who are performing as themselves for the filmmakers. Marczak would shoot the young hedonists on the streets and rooftops or at their parties but he would then re-record their dialogue.
"I was extremely strict about all the technical stuff. We had extremely strong preparation. Sometimes, we'd have a day off just to prepare all the gear," Marczak recalls. He and his technicians made sure their gear was lightweight and their cameras had enough battery life to shoot for hours at a time. They needed to show the same stamina and energy as their two young subjects. They were also determined to ensure that their film looked cinematic, not like grungy vérité footage shot on the hoof after closing time.
It's a measure of how quickly attitudes shift that in today's Poland the film already seems just a little bit nostalgic. Marczak completed it just as the ultra-nationalist Law and Justice Party was winning the 2015 parliamentary elections. The vibe today is very different from what it was even two years ago. "The right-wing party took over and really fucked up everything," he sighs. "It was just like Trump [in America]."
The intention is to be emotionally truthful and to capture a mood in the city that has now, sadly, evaporated. Warsaw today may look just as it did when All These Sleepless Nights was being shot but the carefree attitude of the youngsters has already gone. "If you were to come to Poland this summer and observe the streets, maybe on the outside you wouldn't see much difference from the vibe that is in the film but it would definitely be a completely different vibe mentally. Now everybody feels insecure, unsure of their future, wanting to leave – but where do you go?" 
The New Social presents 'All These Sleepless Nights' screening at the Barbican on 29 March at 6.30pm, with post-screening Q&A with director Michal Marczak
Reuse content