New trailers this year have provoked quite as visceral a reaction as the one for new Zac Efron film We Are Your Friends. Showcasing the Hollywood golden boy as a pectorally privileged superstar DJ in the Calvin Harris mould, its trailer united anyone who had ever so much as owned a Ministry of Sound compilation in mutual derision.
The only question being, which was the most laughable element. The self-satisfied, Trainspotting-lite voiceover? The sequence in which Efron makes the model from the "Blurred Lines" video's heart pump infra-red with his mastery of BPM? Or the general suggestion that it might be a raging bro fantasy to file alongside the recent Entourage movie?
Audiences will have to wait until the end of August to find out whether such mockery is justified, but if it is, it won't be the first time that dance music has been done a disservice on the big screen. Cinema has tended to engage with clubbing by using all the strained, exaggerated gestures of a drunken uncle. Think of all those over-sexed but weirdly sexless Hollywood nightclub scenes – if perfume ads did raves – or, by contrast, lairy British films, such as Human Traffic and It's All Gone Pete Tong, intent on proving their chemical credentials by bulldozing the viewer with manic editing and stylistic tics.
Which is where Eden, from French director Mia Hansen Love, comes in. Tracing the rise and fall of a French house DJ, Paul, over 21 years, it's the dance music drama that dance music fans have been waiting two decades for. Mia based the film, and its lead character, on the experiences of her brother Sven, who co-wrote the script with her. A key player in the birth of the Gallic disco-house hybrid known as French Touch, alongside its most famous progenitors Daft Punk, he was part of a DJ duo, Cheers, who ran renowned parties of the same name.
How does it stay on-beat where so many other depictions of club culture have stumbled? First and foremost, because, rather than merely creating a soap opera with background beats, it lets the music do the talking: as Sven says, "[Mia] wanted to do something where the music would be like a character." That's true of the first half especially, which shows the genesis of French Touch as Paul and his cohorts fall in love with the soulful vocal house music coming over from the US in the early Nineties which they use as a foundation to create their own equivalent scene.
At this stage, the film only pays lip service to a conventional narrative: priority is instead given to the musical sequences, as Paul experiences his awakening as DJ and clubgoer. Whereas Paul's early relationship with Greta Gerwig's expat student is treated almost incidentally, for example, a more potent expression of love comes in Paul's beatific gaze as he dances to American gospel-house classic "Follow Me". "That's what we were trying to express," agrees Sven. "[Paul] has one big thing in his life, he is driven by music like [most people] are for a woman or a guy, he falls in love deeply and passionately [with that], and it's difficult to find room for both."
It will be easy for viewers of a certain age to get carried away in that emotion too, and not only thanks to the film's frisson of authenticity – Paul is also part of a duo called Cheers, while Daft Punk pop up as supporting characters and an early highlight sees them dropping breakthrough single "Da Funk" for the first time at a house party. Featuring a string of seminal early house classics, as well as rarer cuts, the soundtrack bursts with sweetness and light. "I felt something big and exciting," as Sven remembers "it was the first time pop music in France became so big and also so respected that the journalists really liked it, before that French pop music was just crap … and there was a kind of hedonism behind that music. It was just happy and positive and not worrying about the future: something very light." Mia concurs: an element that both early American and French house had in common were "sincerity," she says. Indeed, even without the film's suggestive title, it would be difficult not to watch Eden and reflect on dance music's lost innocence, in an era dominated by the banging bombast of the chart-house filed under the catch-all term EDM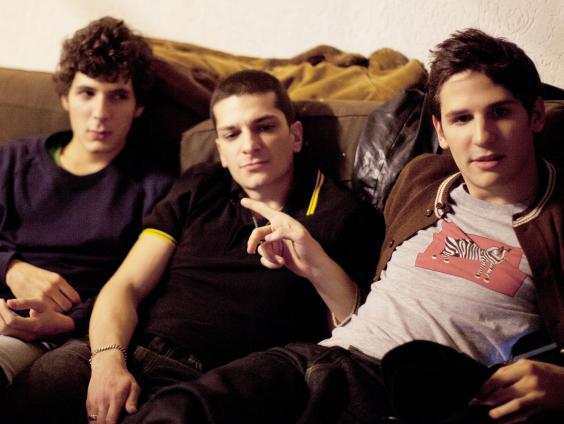 Central also to the film's authenticity are the numerous club scenes. They were a big consideration for Mia, who was determined to avoid straining for euphoric affect via slow-mo, hallucinatory fantasy sequences and the like. "I wanted to make it so much more real life and much less like cinema. I didn't want to embrace that vulgarity that is so common now, [that] MTV language, I wanted to get rid of that and find my own." Instead, putting confidence in the poetry of naturalism, she expertly captures the teeming vitality of the dancefloor, as the freewheeling camera burrows into and gets lost within the hubbub of flailing limbs. The dancing is also joyfully guileless; Mia and Sven spent time handing out flyers at clubnights in order to find the right extras, they say, so as to find people, as many as 1,500 in total, who had a connection to the music and would not offer the "fake, over-the-top" vibe they saw in so many Hollywood films.
If the film subscribes to a convention, it's that every party must end with a comedown. As the Nineties becomes the Noughties, we see how Paul, stubbornly refusing to adapt his musical style, is left behind by musical fashions as harder "electro" comes into play. In one scene, he is asked why he can't extend his range by a frustrated club owner. "David Guetta isn't your thing, I understand," he notes smilingly, in sly reference to the chameleonic French underground DJ turned EDM superstar. Similarly, Sven recalls how, like Paul, he bound himself to a declining scene out of a sense of artistic purity: "the best years I had as a DJ were when I was playing in this club called La Coupole – for a few years, it was very successful but at the same time, we kind of knew that this music was dying; on the club's closing night [in 2003], lots of people were crying, that was related to the fact that this music was over".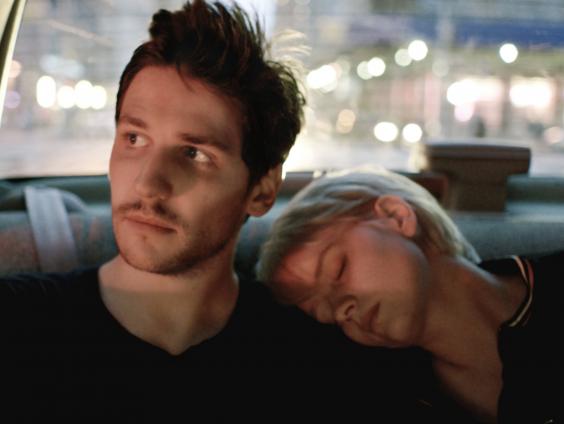 But Paul's stasis is more than musical: the more those around him appreciably mature, the more Paul stays the same, his declining finances and mental health notwithstanding. Indeed, there is something desperately haunting about the jarring way in which Paul (played by 23-year-old actor Felix De Givry) hardly appears to age over the 21-year-span of the film, despite his character's avid commitment to booze and drugs. It contributes to the sense that, music aside, what we're watching is a post-or-perhaps anti-Boyhood: a tale, that is, about the inertia that can follow the transformations of adolescence. Sven, without wanting to pick apart the details, says this is "more or less" his experience. "I didn't get the feeling I was getting older, time stopped, and then one day I woke up and I was like 37 and I realised seems like eight years nothing has happened, nothing had changed but the people around me, they had new jobs and got married and I was just doing the same."
These days Sven, 41, is looking at life afresh, concentrating on writing – "I'm working on a novel ... but it's nothing about electronic music at all!" he hastens to add – while DJ-ing on the side to pay the bills, and Paul ends the film similarly revived. However, Sven points out that the one major chronological divergence from his story is that Paul's rehabilitation occurs a few years later than his, in 2013. The reason for the timeline change? To accommodate Daft Punk's glorious comeback that year with album Random Access Memories. "When we wrote the film, we knew [it] was coming soon, but we had no idea how big it would be ... it was like the last piece of the puzzle," says Mia. And certainly it perfectly dovetails with the film's conclusion when, in a climactic scene, Paul is left stunned by his first hearing of album track "Within"; a yearning piano ballad from an album of gentle pleasures that, like the film itself, feels testament to the mix of beauty and sadness that comes from mellowing with age.
'Eden' is out on Friday
Reuse content