Like books and their covers, many of us judge a movie on its title. Intriguing, punchy names can lure as into cinema seats just as easily as dull, tacky ones might turn us off.
Many of these movies became box office smashes but whether they would have enjoyed the same success with their working titles remains a mystery. Judging by Alien, originally called Star Beast (huh?) and Titanic, originally called The Ship of Dreams (gag), it's dubious.
Check out the list of what might have been below, our personal favourite being American Pie, which began life under the name Teenage Sex Comedy That Can Be Made for Under $10million That Your Reader Will Love but the Executive Will Hate.
Toy Story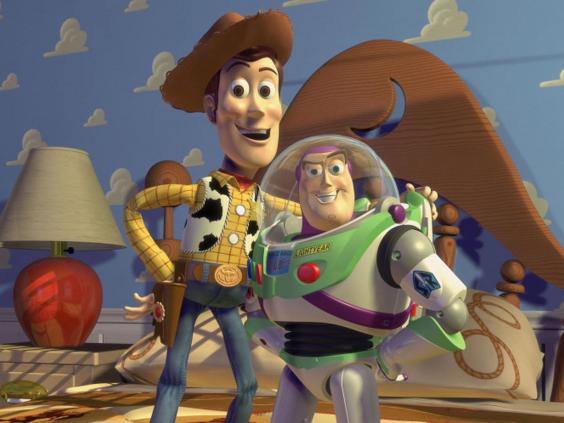 There's surely no better name for a story about toys, but more than 200 titles were considered for the 1995 animated hit including Moving Buddies, The Cowboy & the Spaceman, To Infinity and Beyond and even Toyz in the Hood (no, really).
Tomorrow Never Dies
This Bond movie's name came about thanks to a typo. The film was originally set to be called Tomorrow Never Lies but when MGM bosses spotted the error in a fax, they loved it and made it permanent.
Pretty Woman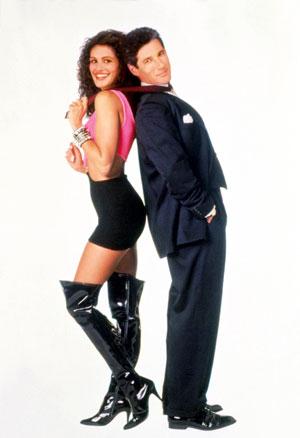 This 1990 film was originally called 3000 after the amount Julia Roberts' prostitute Vivian charges. It was altered because it sounded too sci-fi and the ending had changed from dark to happy.
Titanic
The title bosses eventually settled on is infinitely better than cheesy suggestions The Ship of Dreams and Planet Ice, both of which were considered.
Blade Runner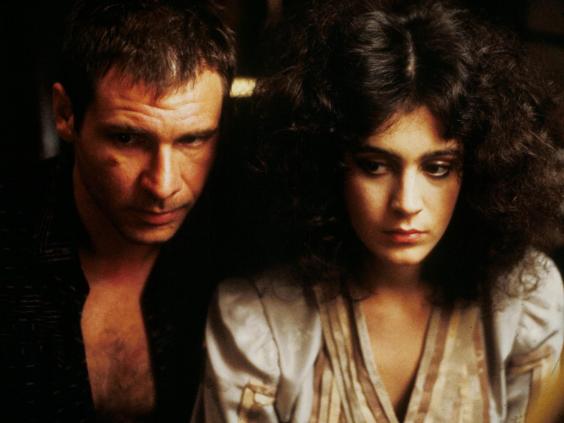 Ridley Scott's dystopian thriller was nearly named after Philip K Dick's book Do Androids Dream of Electric Sheep? before producers realised that it was far too much of a mouthful for chat around the water cooler.
Snakes on a Plane
Samuel L Jackson launched a one-man mission to stop studio bosses changing this hilarious title to the impossibly dull Pacific Flight 121. "I got on the set one day and heard they changed it and I said, 'What are you doing here? It's not Gone with the Wind, it's not On the Waterfront, it's Snakes on a Plane!'" he said. "They were afraid it gave too much away and I said, 'That's exactly what you should do. When audiences hear it they say, 'We're there!'"
Saturday Night Fever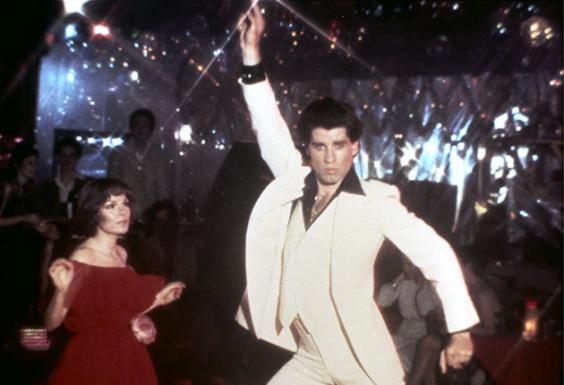 John Badham's iconic movie was set to be named The Tribal Rites of the New Saturday Night after the magazine article on which the film is based. Saturday Night Fever had a much better ring to it.
Annie Hall
Woody Allen suggested this classic romcom be called Anhedonia after the medical term for an inability to experience pleasure, but this was quickly rubbished. Co-writer Marshall Brickman than threw in the likes of It Had To Be Jew, Rollercoaster Named Desire and Me and My Goy. Anxiety and Alvy and Me were also potentials.
Back to the Future
The 7 things Back to the Future actually got right
The 7 things Back to the Future actually got right
1/7 Hoverboard

Hoverboards - They might not be as aesthetically pleasing, go as high or work on all terrains, but they exist, and could give rise to hoverhouses. More here: http://www.independent.co.uk/life-style/gadgets-and-tech/news/the-hoverboard-is-real-and-it-could-give-rise-to-hoverhouses-9808021.html

2/7 Video calling

Video calling - BTTF Pt. 2 got this right too, though they imagined it would still take place on a big screen rather than in the palm of your hand.

3/7 3D movies

3D movies: Like them or loathe them, these now dominate multiplexes, even if their viral marketing aren't quite as intimidating as Hill Valley Holomax's Jaws 19.

4/7 Google Glass

Google Glass bears a striking resemblance to Doc's glasses, though obviously he wore them way better.

5/7 Nike Air MAG

Nike Air MAG: There are plenty of Nike sneakers that aren't dissimilar from Marty's MAGs, and the brand even released a limited edition run of them. In light of today's anniversary, it's rumoured to be plotting a mass market run.

6/7 Flying cars

Flying cars: Yep, they exist. Albeit it not as accessible, ubiquitous and generally cool-looking - http://www.independent.co.uk/life-style/gadgets-and-tech/news/aeromobil-flying-cars-could-be-on-sale-by-2017-10111039.html

7/7 Pepsi Perfect

Pepsi Perfect: Earlier in the month, Pepsi savvily cashed in on today's anniversary with a limited edition run of the futuristic soda http://www.pepsi.com/en-us/d/featured/the-future-is-now-2
Steven Spielberg saved the day on this one by pretending executive Sidney Sheinberg's suggestion of Spaceman from Pluto was a joke. Sheinberg hadn't liked the title Back to the Future and wrote to director Robert Zemeckis to put forward his alternative idea. Zemeckis didn't know how to respond, so Spielberg replied saying: "Dear Sid, thank you for your most humorous memo. We got a big laugh out of it. Keep 'em coming."
Licence to Kill
This 1989 Bond about 007 going rogue after suspension from MI6 was originally called Licence Revoked. Its title was changed because a poll showed US audiences would link it with the Department of Motor Vehicles and be put off going to see it.
Alien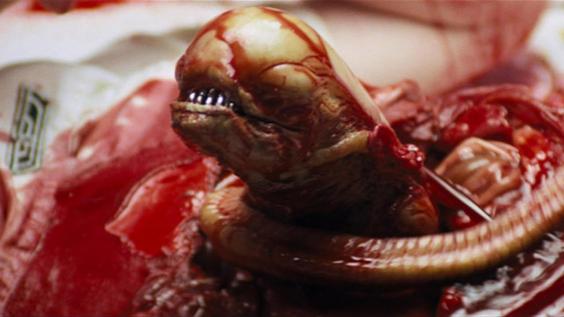 Star Beast might sound more like a Disney movie but it was nearly the title given to Ridley Scott's scary sci-fi thriller. A lucky escape.
Hitch
Will Smith's romcom had the working title The Last First Kiss, which sounded far too soppy and was fortunately changed to something much cooler.
Reuse content