The director and writer of the Oscar-winning 12 Years A Slave are locked in a behind-the-scenes battle over the credit for the film's screenplay, it has been claimed.
According to The Wrap entertainment website, British filmmaker Steve McQueen requested a co-writing credit on screenwriter John Ridley's script, which Ridley "politely declined". They have reportedly been feuding ever since.
Fox Searchlight, which backed the film, is said to have taken Ridley's side, while its producer Brad Pitt played peacemaker. The participants were allegedly encouraged to keep the matter under wraps so as not to threaten the film's awards chances.
12 Years A Slave is based on the 1853 memoir by Solomon Northup, a free-born black man kidnapped and sold into slavery in the pre-Civil War South. The film won the Oscar for Best Picture and Best Adapted Screenplay, while one of its stars, Lupita Nyong'o, was named Best Supporting Actress. McQueen is the first black director to see his film win Best Picture, while Ridley is only the second black person to triumph in the screenplay category.
A night at the Oscars
A night at the Oscars
1/7 Oscars 2014

Actors front row from left, Jared Leto, Jennifer Lawrence, Meryl Streep, Ellen DeGeneres, Bradley Cooper, Peter Nyongío Jr., and, second row, from left, Channing Tatum, Julia Roberts, Kevin Spacey, Brad Pitt, Lupita Nyongío and Angelina Jolie as they pose for a "selfie"

AP

2/7 Oscars 2014

Benedict Cumberbatch jumps behind U2

Reuters

3/7 Oscars 2014

Host Ellen DeGeneres (R) with pizza delivery man in the audience during the Oscars at the Dolby Theatre

Getty Images

4/7 Oscars 2014

Jennifer Lawrence reaches out to grab a friend as she falls on the Oscars red carpet

5/7 Oscars 2014

Singer Liza Minelli arrives for the 86th annual Academy Awards ceremony at the Dolby Theatre in Hollywood, California

EPA

6/7 Oscars 2014

Bette Midler performs "Wind Beneath My Wings"

Rex Features

7/7 Oscars 2014

Actor Jared Leto, winner of the Best Performance by an Actor in a Supporting Role award for 'Dallas Buyers Club'

Getty Images
 Observers noted that as he made his way to the podium, Ridley hugged not McQueen, but David O Russell, the writer and director of another Oscar contender, American Hustle. While accepting the Best Picture prize, McQueen neglected to mention Ridley, whom he had also omitted from his acceptance speeches at the Baftas and Golden Globes.
The Wrap's report also outlined an alleged incident at the Baftas, claiming that McQueen had asked for Ridley to be seated at a separate table during the London awards, and that according to two sources, "McQueen berated Ridley's wife while the writer was in the bathroom, trying to snatch up her Bafta souvenirs and leaving her in tears."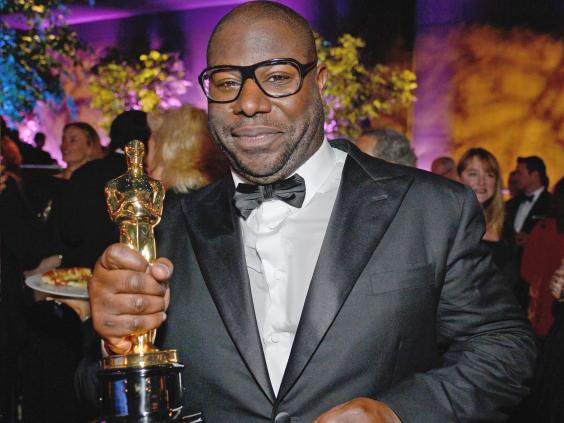 McQueen has declined to comment publicly on the alleged feud, but Ridley denied that he had deliberately left the director out of his speech. "I had less than two minutes to thank everybody and I was so caught up in the emotion of the moment when I was onstage," Ridley told the New York Post, saying, "Without Steve McQueen I wouldn't have this Oscar tonight… I owe a lot to the genius of Steve McQueen, and I am forever grateful to have had the chance to work with him."
Ridley began working with McQueen on a slavery-themed project in 2008, and the pair decided to adapt 12 Years for the screen after the director's partner, Bianca Stigter, came across Northup's memoir.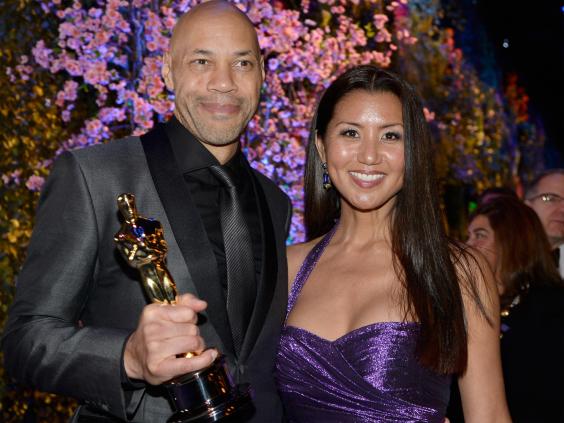 Reuse content