Their relationship involves the mutual infliction of pain - but it's entirely consensual. Sam Taylor-Johnson, director of the 50 Shades of Grey adaptation, has shed further light on her daily battles with author E.L. James, as the pair sought to bring her best-selling novel to the screen.
Taylor-Johnson has made no attempt to sugarcoat the rocky working relationship the duo enjoyed, ahead of the film's Valentine's weekend release. She said working with the author of the erotic novel was "frustrating" and noted that James had yet to congratulate her on the finished product.
James attended the set every day and the pair "would have proper on-set barneys", the director disclosed.
However Taylor-Johnson, the director of the John Lennon biopic Nowhere Boy, has already signed up for 50 Shades' two sequels, so their relationship appears to echo the sadomasochistic tendencies explored in the novels.
Asked by the Hollywood Reporter if James' "hands-on" approach to the film was an experience she would recommend to other filmmakers, she replied: "It's difficult. When you have an author and an auteur, it's a difficult and challenging relationship. I'm not saying that at times it wasn't helpful, but there were times when it was really, really frustrating."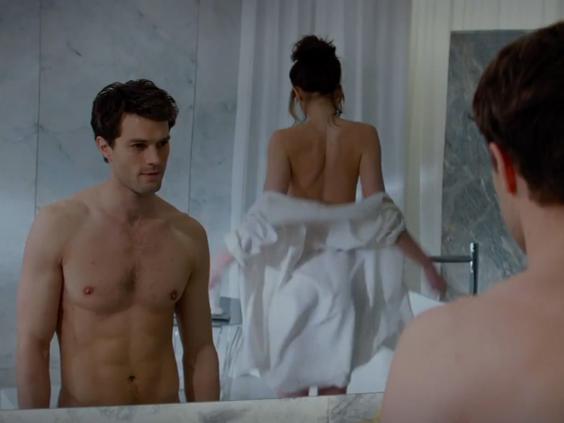 The director admitted that she struggled to breathe something "a bit new and fresh" into the story of student Anastasia Steele's introduction into billionaire Christian Grey's world of bondage, while still respecting James' book.
According to reports, James objected when Taylor-Johnson called upon the playwright Patrick Marber to help expand the film's lead characters. James struck out every line Marber wrote, declaring: "Nothing he has written is in my book!", claimed the Daily Mail. Ms James threatened to advise her millions of followers on social networks to avoid the film if her vision wasn't adhered to. James is said to have made studio executives "listen to a lot of bad ideas".
In a conversation with HuffPost Live, Taylor-Johnson, who broke into films after working as an acclaimed visual artist and photographer, was asked if James had congratulated or even contacted her during the promotional tour ahead of the film's release. "No," she said. "I think we will get to the end of this - we've been moving at such a pace – [that] hopefully when we get to the end of this, that will happen."
Although the on-set environment was "generally great", Taylor-Johnson added: "It was tough. It was tough for many reasons. I know a lot has been said of that."
"The thing was, Erika [Mitchell aka James] and I did work closely together and I think on any movie set, there's tension, but especially when you have two people with strong visions, you're going to lock horns. And it's important creatively to do that because you thrash things out."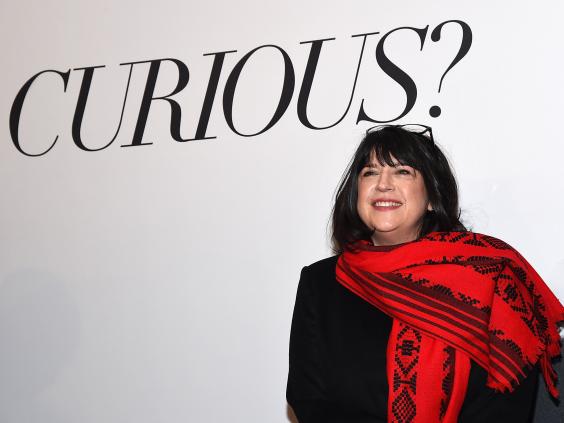 There had been pressure to tone down the sex scenes. "When we were at script level, there were times when people said there were too many sex scenes. We definitely cut back," Taylor-Johnson said. "For me, I didn't feel like it needed to be graphic. When I watch movies, eroticism sort of ends when there's penetration. The most erotic part is the build-up to that, so that's where most of my focus was."
Reuse content