Fans of Jurassic Park with room for a seven-foot concrete box in their back garden may want to head over to eBay, where someone is selling the Velociraptor cage used in the original film.
Your very own slice of movie history doesn't come cheap however, with bidding on the item currently at $99,300.00 (around £60,000).
Used to transport dinosaurs in the 1993 film, the cage is being sold by Theme Park Connection and comes with a full-size Velociraptor prop that was used at the film's premiere.
"In this auction you are bidding on one of the most recognizable props from Steven Spielberg's 1993 worldwide hit, Jurassic Park!' the item's description reads.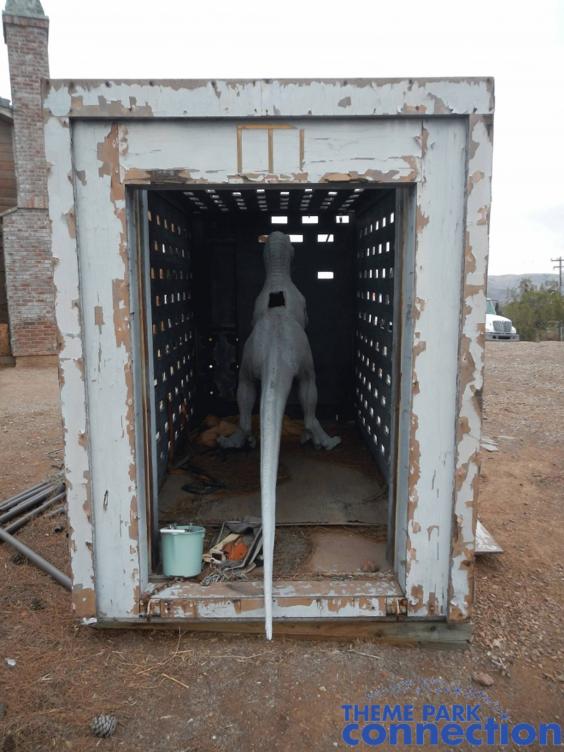 "This is the full size animal transport cage crate featured in the terrifying opening scene of the classic blockbuster movie," it continues, adding that it "housed the Velociraptor that attacked and killed the ill-fated "Gate Keeper" as Jurassic Park's Game Warden and workers attempted to move the Raptor into its permanent pen."
The price of the lot is only set to increase with eight days left to go in the auction, which has already been viewed over 380,000 times.
Film and TV props are often sold off as a cost-effective way of getting rid of them, with last year seeing a massive Breaking Bad auction.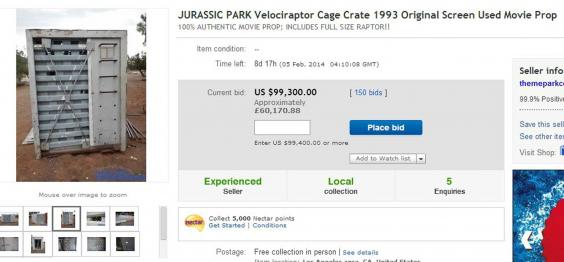 Reuse content